2023 China (Beijing) International E-commerce Packaging Exhibition
Industry:

Printing / Packaging / Paper

Time:

2023/06/16 - 06/18 (Fri To Sun Total 3 Days) Error Correction

Address:

Beijing Beijing Yichuang International Convention and Exhibition Center ChinaBeijingDaxing District 6 Rongchang East St, Yizhuang, Daxing District, Beijing

Sponsor:

China Consumer Electronics Association

Organizer:

Shanghai Yewen Exhibition Service Co., Ltd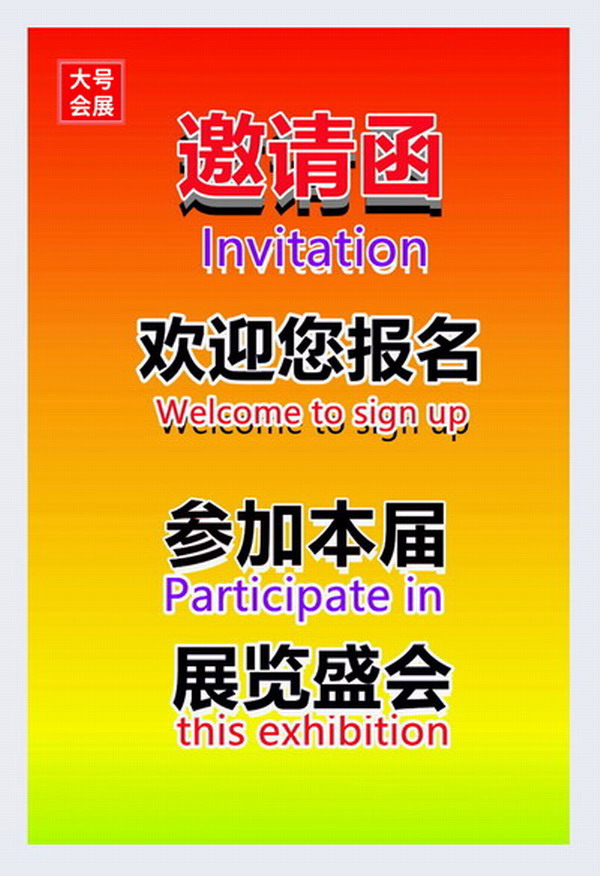 An unmissable industry event:

Under the influence of the COVID-19, the global traditional retail industry has been greatly impacted, while the e-commerce market has maintained a sustained growth trend. As an important way of e-commerce product marketing, the e-commerce packaging market has attracted more attention. Globally, the Asia Pacific region is the largest e-commerce packaging market, with its sales accounting for about 50% of the global market. In this region, China, Japan and South Korea are the main participating countries of e-commerce packaging. There are a large number of enterprises engaged in e-commerce packaging design and production in China. Good packaging can make commodities stand out. In the Internet era, packaging functions are not only limited to product protection, but beauty, durability, ease of use, stability, sustainability, etc. have also become key issues to be considered in e-commerce packaging design. In terms of the development trend, in order to meet the needs of the multi-directional market, the e-commerce packaging industry has an obvious trend of personalized, customized, green, new and multi-functional development.
E-commerce packaging is developing with the development of e-commerce market. Internet penetration, transformation of consumption mode and upgrading of market demand have become important factors to promote the growth of e-commerce packaging market. In the Internet era, the demand for e-commerce packaging is not only limited to traditional functions such as protection, display and transportation, but also will put forward higher requirements in environmental protection, ease of use, renewable, anti-theft and other aspects. Every industry hopes to embrace e-commerce, and packaging is no exception. E-commerce packaging market is a market with great potential. With the growing development of e-commerce, e-commerce packaging systems and packaging standards no longer rely on ready-made packaging provided by express companies. Packaging that truly meets the characteristics of e-commerce needs customization, the use of new materials, and the focus on user experience, which will revolutionize packaging and printing.
Today's consumers no longer have a fixed shopping model. E-commerce has become an irreversible trend. Under the new shopping model, smart customers also turn their critical eyes to all aspects of online shopping related services. From the design of the web page, the quality and price of goods, the speed of logistics and distribution, to the expression of the delivery man when he comes to the door, all of them affect the comprehensive evaluation of the business by consumers. As an indispensable concomitant product, logistics packaging should be able to keep up with the leapfrog pace of e-commerce. It will bring positive or negative comments to online businesses. Generally speaking, today's consumers not only buy goods, but also get spiritual excitement from shopping. As long as it can arouse their interest, they will not pity the last penny in their pocket.
As a professional exhibition in the field of e-commerce packaging organized with the participation of many domestic and foreign competent departments, with its consistent style of "clear theme, outstanding features, focus on effectiveness, and continuous innovation", its popularity and influence in the industry are growing day by day. The insiders have regarded it as the best platform for "understanding industry information, grasping market dynamics, displaying enterprise brands, expanding trade channels and seeking cooperation opportunities". The good effect of the exhibition has won the praise and favor of many exhibitors and visitors. This exhibition has become the most authoritative, professional and largest e-commerce packaging industry event in Asia.
Concurrent high-end forum:

Whether the packaging can keep up with the development of e-commerce, and how to develop the logistics packaging in online shopping
What are the special requirements of e-commerce sales mode on the form and technology of logistics packaging
Application of new packaging materials
Selection and award of excellent packaging design works
1、E-commerce packaging and processing technology;
Carton automatic forming machine, automatic origami machine, automatic packing machine, sealing machine, binding machine, sealing machine, heat shrinkable packaging machine, sealing and cutting machine, sealing and binding packaging line, horizontal automatic packaging machine, vertical automatic packaging machine, intelligent rear packaging system, shockproof packaging technology, shrink packaging and stretch packaging technology, mould proof and anti-corrosion packaging technology, moisture-proof packaging technology, oxygen proof packaging technology, pest prevention packaging technology, rust proof packaging technology Dangerous goods packaging technology, blister and body fitted packaging technology, etc.
2、E-commerce and retail packaging products (intelligent packaging, protective and industrial packaging, luxury packaging, innovative packaging and solutions, reusable and sustainable packaging);
Variable packing solution, variable carton solution, variable bag solution, liquid packaging equipment, powder packaging equipment, viscous packaging equipment, particle packaging equipment, solid packaging equipment, etc.
3、Label, barcode and identification system;
Labels, customized labels, labeling and coding equipment, barcode technology, RFID tags and technologies, intelligent tag TTI, signage, anti-counterfeiting tags and technologies, etc.
4、E-commerce and industrial automation robot;
Manipulators, industrial robots, etc.
5、E-commerce transportation packaging system and packaging machinery (pallet sorting system, winding packaging machinery, packing machinery, etc.);
Winding packaging machinery, packing machinery, etc.
6. Packaging supporting equipment (vision, inspection and control system, etc.);
Packaging inspection equipment, packaging auxiliary equipment, imaging, machine vision, inspection and quality control
7、Packaging printing technology and consumables;
Color boxes, paper bags, paper cans, pulp molds, paper holders, paper barrels, paper tubes, paper cups, paper bowls, plastic bags, plastic boxes, plastic boxes, plastic bottles, plastic tubes, plastic barrels, plastic cups, plastic bowls, packaging films, shrink films, metal boxes, metal cans, metal barrels, glass bottles, glass packaging containers, aluminum foil films, aluminum foil bags, aluminum bottles, aluminum boxes, pump cover valves and other packaging materials, bottle caps, handles, other packaging materials containers Corrugated paper box, turnover box, wooden case, plastic tray, wooden tray, container bag, filling bag, plastic woven bag, express plastic bag, express cloth bag, buffer package, buffer filler, plastic tape for sealing, paper tape for sealing, sealant, honeycomb paper products, paper corner protector, etc.
8、Services (software and platform, packaging design, predictable maintenance, information security, etc.);
Overall packaging solutions, packaging supply chain platforms and service providers, packaging design, product packaging marketing, supply chain management service providers, associations/scientific research institutions, online media, etc.
Please contact the exhibition organizer for confirmation before participating in the exhibition.
Company:Shanghai Yewen Exhibition Service Co., Ltd
Telephone:021-54388602
Truename:Yao Hua
Mobile:18817208969
E-mail:2410927403@qq.com
Address:6 Rongchang East St, Yizhuang, Daxing District, Beijing