2022 Wuhan International Intelligent Manufacturing and Industrial Automation Expo
Industry:

Industrial / Mechanical / Processing

Cycle:

Once a year

Time:

2022/12/01 - 12/04 (Thur To Sun Total 4 Days) Error Correction

Address:

Hubei Wuhan International Expo Center ChinaHubei provinceWuhanHanyang District No. 619, Yingwu Avenue, Hanyang District, Wuhan

Sponsor:

Beijing Asia Pacific Ruisi Exhibition Service Co., Ltd

Organizer:

Beijing Asia Pacific Ruisi Exhibition Service Co., Ltd

Co-organizer:

Beijing Asia Pacific Ruisi Exhibition Service Co., Ltd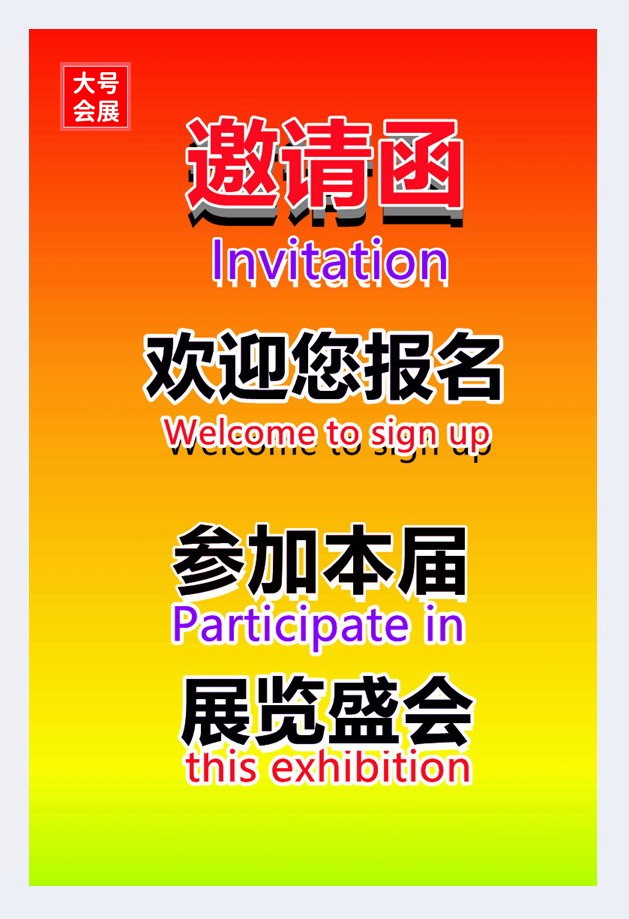 2022Wuhan International Intelligent Manufacturing and Industrial Automation Expo
2022 Wuhan International Intelligent Manufacturing
and Industrial Automation Expo
Time: December 1-4, 2022 Place: Wuhan International Expo Center
n Exhibition Overview
Manufacturing is the foundation of the real economy and the key to high-quality economic development in the future. In the "Fourteenth Five Year Plan" for the High Quality Development of Manufacturing Industry in Hubei Province, Hubei Province has clearly defined the development orientation of "one place and three districts" of manufacturing industry in the province during the "Fourteenth Five Year Plan" period, and strives to step into the first echelon of a strong manufacturing province in China by 2025; Hubei has taken many measures to develop advanced manufacturing industry, accelerated the cultivation of trillion level pillar industries, 500 billion level competitive industries and 100 billion level characteristic industrial clusters, and launched the strategic emerging industry multiplication plan and "13 technological innovation". Wuhan released the "Fourteenth Five Year Plan" for High Quality Industrial Development in Wuhan, which clearly defined three world-class industrial clusters, improved three dominant industries, accelerated the growth of five emerging industries, laid out a number of future industries, focused on building four industrial sectors, namely, "Optical Valley, Car Valley, NetValley and Star Valley", strengthened the linkage between the four valleys, and created a "335N" advanced manufacturing system.
In the context of Industry 4.0, the automobile, electronics, aviation, household appliances, aviation, medical and other industries in the central and western regions of Wuhan have a strong demand for advanced production and assembly automation technology, providing a broad market space for enterprises in the industry. This exhibition will firmly grasp the advantages of industrial foundation, technological innovation and high-end talents in the development of intelligent manufacturing industry in Hubei and even the central and western regions. It is committed to building a multi-dimensional platform, integrating the whole industry chain exhibition platform, the resource matching and docking platform and the annual industry event participated by the whole society, and building an industrial automation industry ecological chain with interaction between the upper, middle and lower ends and circular promotion.
The 2022 Wuhan International Intelligent Manufacturing and Industrial Automation Expo will be held in Wuhan International Expo Center from December 1 to 4, 2022. With the theme of "Meet Wuhan, see the future with wisdom", it will deeply integrate high-end intelligent equipment, automation and robots, industrial Internet, artificial intelligence and digital chemical plants and other technologies and solutions to perfectly present innovative technologies and products in the intelligent industrial chain, Build a business negotiation and academic exchange platform for domestic and foreign manufacturers and purchasers to meet new customers, meet new ideas, grasp new business opportunities, boost the brand promotion and channel expansion of industrial intelligence enterprises, and create an important channel to spread the new industrial intelligence market. It is committed to promoting the informatization, intelligent and digital transformation and upgrading of traditional enterprises in Wuhan and even in China, and helping the future industry steadily move towards flexible production, full process transparent production, distributed production and intelligent automatic production.
n Six advantages
l Comply with the demands of intelligent manufacturing in central and western regions and accelerate the development of manufacturing industry
Hubei is one of the national old industrial bases, and the equipment manufacturing industry is an important pillar industry in Hubei. The exhibition will rely on the policy support and development trend of Hubei's manufacturing industry, as well as the great development demand for the intelligent manufacturing market, and rely on the exhibition to accelerate intelligent technology innovation and industrial transformation and upgrading.
l Technology leads development, and the exhibition welcomes "new opportunities"
With the continuous development of intelligent technology and science and technology, industrial manufacturing is facing new opportunities and challenges. The emerging new industrial scenarios and new ideas prove the inherent power and toughness of industrial automation. For example, some factories quickly adjust the pace to strengthen the advance of intelligent manufacturing technology, the development of automation equipment, advanced manufacturing processes and cross-border technology, etc., all reflect the development trend of industrial automation.
l Concurrent activities focus on cutting-edge technologies and create an efficient exhibition platform
The exhibition will be carried out in a combination of "exhibition" and "fair", bringing a full range of exhibition experience to industrial manufacturing professionals with colorful meetings and activities. The exhibition site will focus on the latest trends of intelligent manufacturing and invite experts to share, provide face-to-face communication opportunities and create an efficient exhibition platform.
l Strong enterprises gather to attend the manufacturing industry ceremony
With the strong support of professional associations, the exhibition will be committed to inviting powerful and well-known enterprises in the industry to gather at the exhibition site, bringing the latest automation technology, products and ideas to the exhibition; And comprehensively organize buyer users and professional practitioners to visit the site, gather together to create the latest and most comprehensive industry exhibition, and inject continuous energy into intelligent industry and automation technology.
l Multiple value-added services for exhibition to improve the marketing efficiency of manufacturing industry
Expand brand and product marketing opportunities through multi-channel promotion such as booth services, conference sponsorship, media interviews, big data promotion services, etc., obtain buyers' needs through diversified docking such as business matching, business exchange salons, and improve order acquisition efficiency.
l All round publicity to expand the influence of the exhibition
The exhibition combines online and offline publicity, cooperates with the media online to promote the exhibition, carries out advertising in professional markets, cooperates with professional media and professional associations, and operates in the We Media, and releases exhibition information and publicity in the industry in an all-round way through all-round operation publicity.
n Create four new platforms
l Trading platform of new market:Contact many people from the industrial manufacturing industry at home and abroad, organize several large-scale supply and demand matching meetings, help exhibitors to accurately connect with visitors, and improve exhibitors' participation benefits.
l Experience platform of new technology:Various rich activities, such as cutting-edge technology, boutique tasting and in-depth interaction, present an intelligent manufacturing carnival in which technology and dopamine coexist for the audience.
l New product release platform:The exhibition invited multiple media to make on-site reports for the release of new products by exhibitors. The new products will be accompanied by the emergence of the new track, and the commercial influence will be magnified.
l Communication platform for new ideas:Invite professionals from all walks of life in the industrial manufacturing industry at home and abroad to gather, and let exhibitors fully see the market, space, and opportunities, and discover new business models, new growth points, and new breaking points with a highly intensive industrial exchange event and multi industry integration and exchange.
n Exhibition income
1. New product release and innovative product award: together with new products and new technologies in China and even the world, it has aroused great attention in the automation manufacturing industry and participated in the selection of authoritative innovative products.
2. Direct connection with industrial manufacturing customers from all walks of life: contact with enterprise decision-makers and R&D engineers.
3. Star effect: show on the same stage with leading manufacturers in the same industry at home and abroad, and learn from each other.
4. Publicity and promotion: provide large-scale and high-density strong publicity, such as new product promotion, one-to-one interview promotion, micro blog and WeChat promotion, and advertising, to expand more business opportunities.
5. Stereoscopic promotion: integrate media resources to provide three-dimensional services for exhibitors from the perspective of the exhibition, during the exhibition, and after the exhibition.
6. Target orientation: strive to be an influential industrial manufacturing event featuring "industrial concentration, industry leadership and international advanced".
7. Focus on the growth of domestic enterprises with independent innovation; It provides a platform for domestic growth enterprises to broaden international and domestic market channels.
8. Stereoscopic value-added service: The exhibition will serve exhibitors through exhibition foresight, media interview during the exhibition and media report after the exhibition.
n Schedule
Move in time: November 29-30, 2022 (9:00-16:30) Opening time: December 1, 2022 (9:30)
Exhibition time: December 01-04, 2022 (9:00-16:30) Closing time: December 04, 2022 (14:00)
n  Scope of exhibition
L Well known enterprises, key technologies and core products in the field of intelligent manufacturing: industrial robots, high-end equipment, CNC machine tools, and integrated solutions for intelligent manufacturing;
L Intelligent control system: control system, PLC, SCADA, sensor and actuator, servo motor, connector, human-machine interface, motion servo, chassis and cabinet, embedded, industrial power supply, electrical electrician, wire and cable accessories, electrical equipment, process and energy automation system;
Mechanical transmission system: hydraulic, pneumatic, fluid transmission and components, mechanical transmission components and parts, sliding and rolling bearings, gear motors, linear technology and sealing technology;
L Integrated solutions for intelligent manufacturing: industrial 4.0 integrated solutions, integrated solutions for (automobile assembly, automobile parts production, welding, etc.) application industries, robot workstations, robot intelligent production lines, etc.
L Complete industrial robot: cooperative robot, welding robot, spraying robot, stacking robot, handling robot, assembly robot, laser processing robot, vacuum robot, cleaning robot, polishing robot, multi joint robot, SCARA robot, Delta robot, rectangular coordinate robot, mobile robot (AGV), other industrial robots
L Core technologies and cutting-edge products of intelligent manufacturing: industrial automation core intelligent hardware, industrial automation intelligent manufacturing technology and testing related equipment, industrial robot body, core components and other intelligent equipment, and overall solutions of intelligent manufacturing
L Machine vision: intelligent camera, light source, acquisition card, board card, camera accessories, image processing system, machine vision integrated digital factory, auxiliary products, image processing, machine vision software package
L CNC machine tools and technical processing: metal cutting machine tools, metal forming machine tools, additive manufacturing and special processing machine tools, inspection and measuring equipment, CNC systems, professional software, machine tools, electrical appliances and other functional components
L Laser intelligent manufacturing exhibition area: laser marking, laser cutting, laser welding, laser carving, laser scribing, laser cladding, laser demonstration system, laser heat treatment system, laser cleaning, laser processing system equipment
Please contact the exhibition organizer for confirmation before participating in the exhibition.
Company:Beijing Asia Pacific Ruisi Exhibition Service Co., Ltd
Telephone:+8613681370465
Truename:Wang Lin
Mobile:+8613681370465
E-mail:wanglin@ap-show.com
Address:Floor 2, No. 38, Binhui South 3rd Street, Tongzhou District, Beijing