2023 The 19th Shanghai International Heat Treatment and Industrial Furnace Exhibition
Industry:

Industrial / Mechanical / Processing

Cycle:

Once a year

Time:

2023/11/29 - 12/01 (Wed To Fri Total 3 Days) Error Correction

Address:

Shanghai Shanghai New International Expo Center (SNIEC) ChinaShanghaiPudong New Area 2345 Longyang Road, Pudong New Area, Shanghai

Sponsor:

Shanghai Huaye Exhibition Co., Ltd. Shanghai Shenshi Exhibition Service Co., Ltd

Organizer:

Shanghai Huaye Exhibition Co., Ltd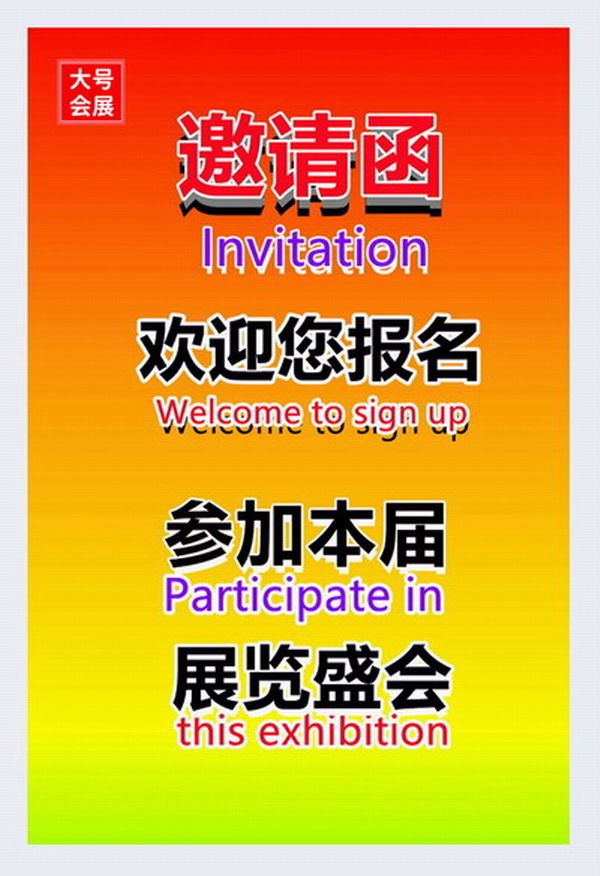 "Shanghai International Heat Treatment and Industrial Furnace Exhibition" was founded in 2005 and has been successfully held for 16 times. It is committed to helping upstream and downstream enterprises of heat treatment and industrial furnaces to establish new procurement supply and channels, share visitor resources and meet one-stop procurement needs. It is an important platform for insiders to grasp industry technology and understand the latest product information. It has developed into one of the high-quality, high-level, professional and authoritative brand exhibitions in the industry.
The 19th Shanghai International Heat Treatment and Industrial Furnace Exhibition will be held from November 29 to December 1, 2023. At the same time, "the 24th Shanghai International Metallurgical Industry Exhibition", "the 10th Shanghai International Refractory Exhibition" and "the 19th Shanghai International Casting, Die Casting and Forging Exhibition" will be held. At that time, 700 heat treatment, industrial furnaces and related enterprises will gather together with the latest products and technologies, with an estimated exhibition area of 60000 square meters, It will receive more than 50000 professional visitors to visit and negotiate.
Heat treatment exhibition area
◆ Various heat treatment furnaces: atmosphere furnace, carburizing furnace, gas nitriding furnace, austenite isothermal quenching furnace, aluminum alloy solution aging furnace, brazing furnace, pressure welding furnace, drying furnace; Vacuum furnace (vacuum high-pressure gas quenching furnace, vacuum carburizing furnace, low-pressure real air quenching furnace, vacuum hydrogen furnace, vacuum oil/water quenching furnace, vacuum sintering furnace, vacuum tempering furnace), box furnace, pusher furnace, rotary hearth furnace, roller bar furnace, mesh bag furnace, bell jar furnace, trolley furnace, chain furnace, bottom charging furnace, salt bath furnace, fluidized bed furnace, gas furnace, walking beam furnace, vibrating hearth furnace, well furnace (heating furnace, nitriding furnace), cycle furnace, continuous furnace, Plasma infiltration heat treatment equipment, etc.
◆ Heat treatment production line: annealing, normalizing, quenching, tempering, induction heat treatment, chemical heat treatment, ion infiltration and other production lines.
◆ Process control instruments, electromechanical integration control technology, intelligent information management technology: various process control software, thermocouples, temperature controllers, atmosphere control instruments, flow meters, sensors (oxygen probes, hydrogen probes), infrared temperature measuring devices, etc.
◆ Heat treatment quality control and product testing instruments: such as hardness tester, metallographic sample preparation device, optical (electronic) microscope, ultrasonic testing device, material testing machine, X-ray diffractometer, chemical analyzer, cooling rate tester, etc.
◆ Auxiliary equipment for heat treatment: heating power supply, cleaning machine, shot peening strengthening equipment, straightening machine, material conveying equipment, cryogenic equipment, vacuum system, cooling system, quenching press, etc.
◆ Heat treatment process materials: various quenching media, penetrants (anti-seepage agents), coatings, cleaning agents, rust inhibitors, etc.
◆ Heating elements, furnace building materials, refractory materials, heat resistant thermal insulation materials: heating wires, graphite materials, radiant tubes, combustion nozzles, silicon molybdenum rods, refractory bricks, refractory fibers, heat resistant steel, etc.
◆ Heat treatment process atmosphere, industrial gas and its preparation system, atmosphere generator, etc.
◆ Supporting components of heat treatment equipment: tools, furnace lining, muffle tank, conveyor belt, mesh belt, fan, pump, transformer, heat exchanger, etc.
◆ Surface treatment and surface modification technology and equipment: high-energy beam heating, physical deposition, chemical deposition, hot galvanizing, electroplating, micro arc oxidation, etc. ◆ Safety, energy saving and environmental protection technologies and equipment related to heat treatment; Heat treatment processing services, technology development, traders, etc.
Industrial furnace exhibition area
◆ High efficiency and energy-saving industrial furnaces used in various industries: metallurgy industry (steel, non-ferrous metals, casting, forging, metal surface treatment), petrochemical industry, power industry, building materials industry (glass, ceramics), environmental protection industry (waste burning), light industry, electronics, etc.
◆ Combustion equipment: combustion equipment and technology, high-temperature air combustion technology, regenerative low NOx burner, self heat exchanger burner, high-speed burner.
◆ Refractory and thermal insulation materials for furnace: refractory and thermal insulation materials, industrial ceramics, raw materials, auxiliary furnace equipment and thermal insulation, furnace thermal insulation structure.
◆ Waste heat recovery equipment: furnace waste heat recovery and environmental protection device, AC heat exchanger/cooler, furnace converter valve group, etc.
◆ Industrial furnace mechanism: furnace drive mechanism, mobile mechanism, furnace bottom roll, feeder and quenching furnace layout.
◆ Furnace auxiliary equipment: atmosphere generating device and relevant accessories, heating element, electric heating material, furnace fan, high temperature fan, energy-saving fan, circulating system and valve, vacuum generator and monitoring equipment, other relevant new technology equipment, process and materials.
◆ Boiler instrument and automatic control system: combustion control system, electrical control system, PLC and industrial controller application, PLF and industrial controller application, temperature measurement and control instrument, monitoring equipment; Traders, technical consulting, planning, services, industry organizations.
Please contact the exhibition organizer for confirmation before participating in the exhibition.
Company:Shanghai Huaye Exhibition Co., Ltd
Truename:Yellow Star
Mobile:15800705472
E-mail:287109161@qq.com
Address:Room 901, Building D, Longhu Hongqiao Sky Street, No. 1058, Shenbin South Road, Minhang District, Shanghai