2023 The 19th China (Shanghai) International Die Casting Exhibition
Industry:

Industrial / Mechanical / Processing

Cycle:

Once a year

Time:

2023/11/29 - 12/01 (Wed To Fri Total 3 Days) Error Correction

Address:

Shanghai Shanghai New International Expo Center (SNIEC) ChinaShanghaiPudong New Area 2345 Longyang Road, Pudong New Area, Shanghai

Sponsor:

East China Foundry Association Shanghai Automobile Industry Association Automobile Foundry Branch Zibo Foundry Association Shanghai Huaye Exhibition Co., Ltd

Organizer:

Zibo Foundry Association

Co-organizer:

Shanghai Huaye Exhibition Co., Ltd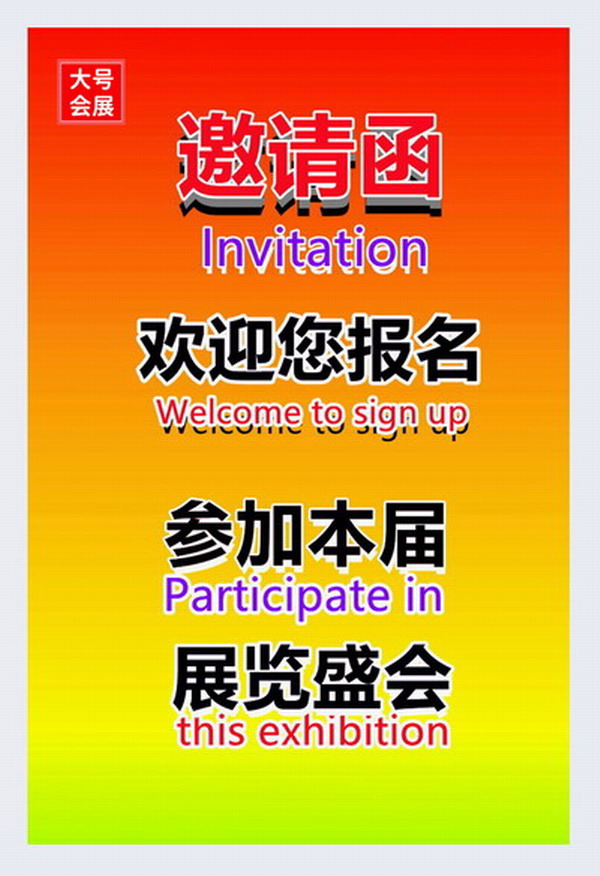 "China (Shanghai) International Die Casting and Casting Exhibition" was founded in 2005 and has been successfully held for 16 times. Its exhibits cover castings, die castings, die casting molds, die casting materials, die casting equipment and die casting accessories. The exhibition scale is growing day by day. It is a professional and authoritative die casting and casting professional exhibition held in China. The exhibition actively responded to the call of national policies, advocated enterprises to take an innovative and efficient green die casting road, and played a positive role in promoting the healthy development of industrial science, nature and society.
The 19th China (Shanghai) International Die Casting and Casting Exhibition will be held from November 29 to December 1, 2023. At that time, 700 die casting and related enterprises will gather, with an exhibition area of 60000 square meters and more than 50000 professional visitors. With the requirements of "internationalization, specialization and high level", this exhibition will invite die casting manufacturers in China and the world to display new products, new technologies and new equipment, so as to help industry executives fully understand the latest trends of the global die casting industry chain, and create a one-stop procurement platform for products, materials and equipment for visitors!
◆ Die casting products
1. All kinds of aluminum, magnesium, zinc, copper alloy die castings.
2. Automobile die-casting parts: transfer case assembly, chain wheel chamber, transmission assembly, gearbox, clutch housing, wheel tube, sleeve, pump body, oil pump housing, diverter, gearbox housing assembly, gearbox cover, cover, transmission housing, brake hub, pulley chamber, radiator, oil pan, cylinder head, cylinder block, intake manifold, cover, suspension control arm, gravity steering knuckle, intake pipe, supercharger intake pipe Compressor outlet pipe, generator support, aluminum support, generator air conditioning compressor support, gear cover, etc.
3. Motorcycle die-casting parts: crankcase body, crankcase body, clutch cover, lampshade, crankcase front cover, transition box, power cover, motor cover, motor accessories, engine box; All kinds of die-casting products, such as lamps and lanterns, communications, gardens, medical treatment, valves, household appliances, instruments and meters, computers, motors, etc.
◆ Die casting equipment and peripheral auxiliary
Die casting machine and its peripheral processing equipment; Design and manufacturing technology of die casting die; Aluminum, magnesium, zinc, copper and other alloys and alloy ingots and their composites; Die casting follow-up equipment includes cleaning, grinding, deburring, polishing, polishing, painting, heat treatment, electroplating and passivation equipment; Melting and thermal insulation series devices; Die casting release agent, solvent, modifier, lubricating oil, release agent, coating agent, plunger oil, punch lubricating particles, mold paste, anti sticking wax, slag remover, refining agent, etc; Die casting inspection and process control equipment; New die casting technologies: oxygenation, vacuum, CAD/CAE/CAM, etc; Casting and die casting robot (manipulator), automatic control system; Post processing equipment: CNC lathe, machining center, milling machine, grinder, drilling machine, shot blasting machine, polishing machine, sand blasting machine.
Please contact the exhibition organizer for confirmation before participating in the exhibition.
Company:Shanghai Huaye Exhibition Co., Ltd
Truename:Yellow Star
Mobile:15800705472
E-mail:287109161@qq.com
Address:Room 901, Building D, Longhu Hongqiao Sky Street, No. 1058, Shenbin South Road, Minhang District, Shanghai