2023 Zhengzhou Coal Mine Safety Production and Intelligent Technology and Equipment Expo will be held on May 29
Industry:

Industrial / Mechanical / Processing

Time:

2023/05/29 - 05/31 (Mon To Wed Total 3 Days) Error Correction

Address:

Henan Zhengzhou International Convention and Exhibition Center ChinaHenan ProvinceZhengzhou City No. 1, Central Park, Business Inner Ring Road, Zhengdong New District, Zhengzhou

Sponsor:

Henan Coal Association, Henan Safe Production and Occupational Health Association

Organizer:

Henan Coal Association, Henan Association for Work Safety and Occupational Health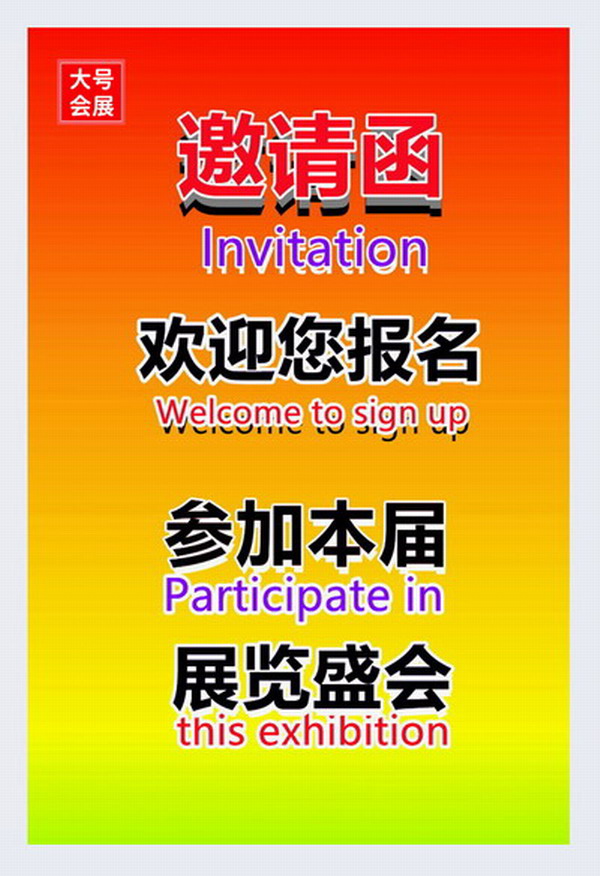 2023 Zhengzhou Coal Mine Safety Production and Intelligent Technology and Equipment Expo will be held on May 29

2023 China (Zhengzhou) International Coal Mine Safety Production and Intelligent Technology and Equipment Expo
Date: May 29 - 31, 2023
Venue: Zhengzhou International Convention and Exhibition Center
Approved by: Henan Provincial Department of Industry and Information Technology
Co organizers: Henan Energy and Chemical Group, Zhengzhou Coal Mining Machinery Group
Sponsors: Henan Coal Association, Henan Association of Work Safety and Occupational Health
Supporting unit: coal associations/societies in various cities
Organized by: Henan Huawei Exhibition Service Co., Ltd
Exhibition overview:
In recent years, Henan Energy has continuously, completely, accurately and comprehensively implemented the new development concept, listed "intelligent energy" as a key construction project, vigorously implemented the intelligent construction of coal mines, and empowered enterprises to reform and rebirth and create momentum for high-quality development. Up to now, Henan Energy has built 6 pairs of provincial intelligent demonstration mines, 26 intelligent chemical working faces, 22 intelligent tunneling working faces, and 4 pairs of the first batch of intelligent demonstration mines at the national level to achieve the installation of the first mining TBM in Henan Province. The intelligent construction of coal mines has achieved phased results.
China (Zhengzhou) International Coal Mine Safety Production and Intelligent Technology and Equipment Expo is prepared to be held in Zhengzhou every year. It is a regular meeting of the coal mining industry in Henan Province, showing the development and innovation of the industry over the years. Through professional, market-oriented, international and brand oriented operation, it strives to become an influential international authoritative brand exhibition of intelligent coal mining in Henan Province, At the same time, it is also expected to become an important window and economic and trade exchange platform in the field of China's coal intelligent mining equipment for the whole country and even the world.
Exhibition schedule:
Move in stage: May 27-28 Exhibition: May 29-31 Move out stage: May 31
1. Intelligent unmanned mining of coal mines: intelligent coal mines, Internet of Things, cloud computing, big data, artificial intelligence, automatic control, 5G mobile Internet technology, robots, intelligent equipment, and modern coal mine development technology and equipment;
2. Production equipment in coal mines: shearer, hydraulic support, scraper conveyor, transfer machine, crusher, belt conveyor, large deep, high and thin comprehensive mining equipment and technology, intelligent equipment for comprehensive mining face, coal plough, auger shearer, intelligent automatic comprehensive mining equipment technology for thin coal seam, etc
3. Coal mine transportation equipment: underground transportation equipment, transportation equipment, spare parts, material storage, scraper loader, rock loader, forklift, coal transportation, support carrier, shuttle car, explosion-proof electric drive car, trackless rubber tyred car;
4. Coal mine safety and monitoring: safety production control system, safety monitoring system, large screen for mining, underground communication equipment, wireless communication equipment;
5. Mine services: exploration, ventilation equipment, repair, manufacture of hydraulic tools, seals, lubricating steel wire ropes and detection compressors, application of coal mine design and scientific research computers in mining, mine rescue, mine cooling, coal quality testing, combustible, toxic and harmful gas detection facilities in coal mines;
6. Mining electromechanical equipment and materials: explosion-proof equipment, transformers and substations, various power equipment, generator sets, clutches, couplings, batteries, motors, reducers, air compressors, mining tires and mining car accessories, electronic scales, feeders, mining lamps, mining power supply, underground lighting equipment, mining safety materials, mining pipes, chains, mining cable drills and cemented carbide equipment;
7. Coal mine emergency rescue equipment: mine escape self rescue equipment, rescue capsule, refuge chamber, personal protection, transportation and training equipment, etc;
8. Deep processing and utilization of coal chemical industry: coal washing, processing and utilization, coal chemical industry, coal to oil, clean coal technology, jigger, flotation machine, crusher, banana stopper, filter press, centrifuge, etc;
9. Smart digital: 5G application technology, high-end intelligent mining technology, smart mine construction, coal e-commerce platform, technology application of coal intelligent logistics, big data, communication equipment, etc;
Please contact the exhibition organizer for confirmation before participating in the exhibition.
Telephone:15250273448
Truename:Zhang Jing
Mobile:15250273448
Address:No. 1, Central Park, Business Inner Ring Road, Zhengdong New District, Zhengzhou