2023 Hunan International Fire Safety and Emergency Rescue Expo
Industry:

Public / Security / Smart

Cycle:

Once a year

Time:

2022/11/23 - 11/25 (Wed To Fri Total 3 Days) Error Correction

Address:

Hunan Hunan International Convention and Exhibition Center (Changsha Mango Pavilion) ChinaHunan ProvinceChangsha City Changsha Malanshan Cultural Creativity Cluster Jinying Film and Television Cultural City

Sponsor:

Beijing Hansen International Exhibition Co., Ltd

Organizer:

Beijing Hansen International Exhibition Co., Ltd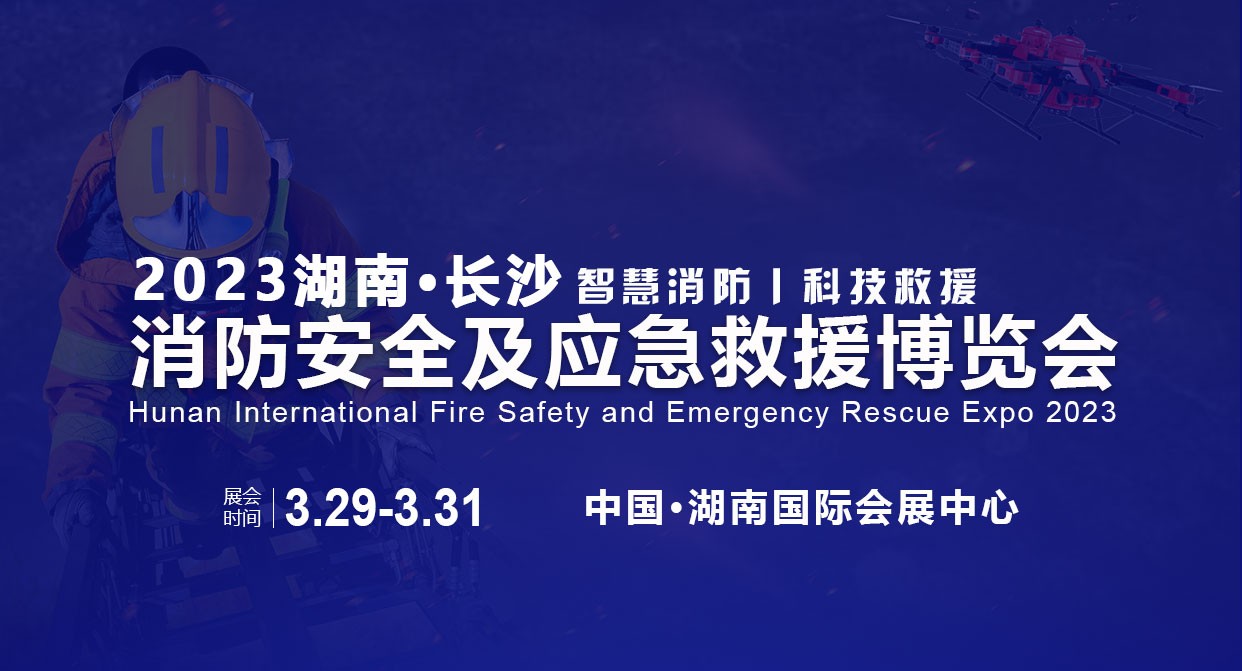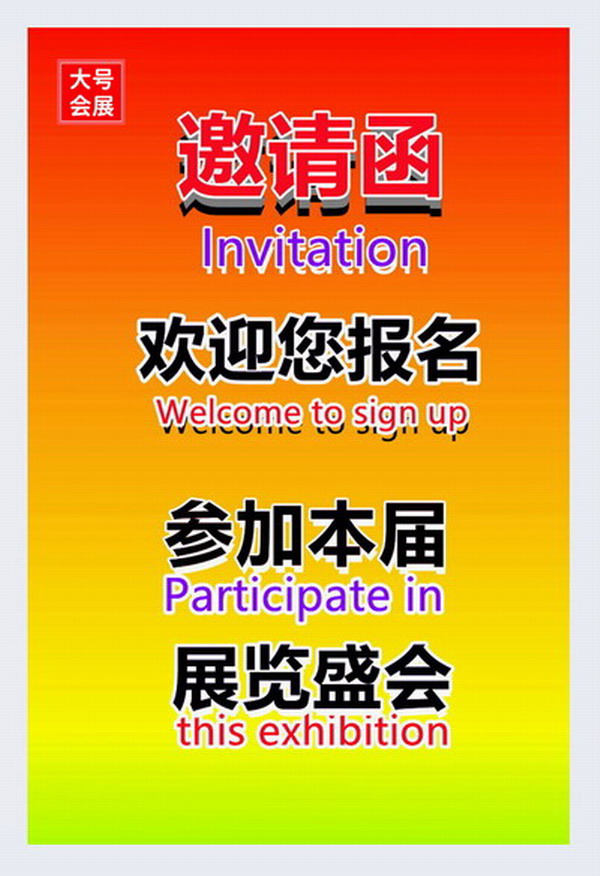 2023 Hunan International Fire Safety and Emergency Rescue Expo
Hunan International Fire Safety and Emergency Rescue Expo 2023
Time: March 29-31, 2023 Place: Hunan International Convention and Exhibition Center (Mango Pavilion)
Exhibition theme: Smart fire fighting, scientific and technological rescue, promoting the modernization of fire fighting and emergency equipment
Guiding unit(Proposed)
Hunan Provincial Department of Commerce
Changsha Municipal Bureau of Commerce
Support unit(Proposed)
Hunan Provincial Emergency Management Department
Hunan Provincial Fire Rescue Corps
Changsha Emergency Management Bureau
Changsha Fire Rescue Detachment
Co organizer(Proposed)
Hunan Provincial Emergency Rescue Association
Undertaker
Beijing Hansen International Exhibition Co., Ltd
The "Fourteenth Five Year Plan" period is the initial stage for China to embark on a new journey of building a socialist modern country in an all-round way and march towards the second centenary goal after China has completed the building of a moderately prosperous society in all respects and achieved the first centenary goal. China will enter a new stage of development. Fire safety and emergency rescue work are important components of the national governance system and governance capacity, involving all aspects of economic and social development, and closely related to the production and life of the people.
Advanced technology and equipment for earthquake and geological disaster rescue. Under the guidance of the relevant competent departments of Hunan Provincial Government, the "Hunan International Fire Safety and Emergency Rescue Expo" organized by Beijing Hansen International Exhibition Co., Ltd. is scheduled to be held in Hunan International Convention and Exhibition Center from March 29 to 31, 2023.
Concurrent activities:
Innovation Forum of "Fire Safety and Emergency Equipment"
Fire safety and emergency equipment industry project docking meeting
On site drilling and demonstration
Smart fire industry chain and future trend analysis
1、 Fire protection exhibition area
Fire fighting vehicles:Water tank fire truck, foam fire truck, compressed air foam fire truck, foam dry powder combined fire truck and dry powder fire truck;
Forest fire prevention:Wind (water) fire extinguisher, foam fire extinguisher, high pressure water mist fire extinguisher, fire pump, fire site cutting and opening belt
Aircraft, multi-functional fire engines, troop carriers, aviation fire fighting equipment, safety protection equipment, picnic camping equipment, etc
Intelligent fire protection:Urban fire alarm linkage system, Internet of Things, intelligent fire cloud platform, fire information, location service, fire cloud security service platform, GIS technology, information transmission, mobile measurement technology, intelligent fire supervision platform;
Fire alarm equipment:Fire detection alarm, controller, leakage fire alarm, emergency, fire power supply and other products;
Automatic fire extinguishing equipment: automatic sprinkler system, gas fire extinguishing system, aerosol fire extinguishing system, dry powder fire extinguishing system;
Fire fighting equipment:Personal protective equipment, rescue equipment, respirators, fire monitors, descent equipment and other products;
Fire Equipment:Fire extinguishers, fire hydrant systems, demolition tools, fire hoses, fire warning signs and other products;
Building fire protection:Fire retardant coating, thermal insulation and fire doors and windows, pump valve pipes, high-temperature smoke exhaust fans, fire retardant materials;
Anti seismic support products for grooved pipe fittings: fire pipes, grooved pipe fittings, clamps, flanges, fire valves, pipe rack supports, load-bearing supports, and fire anti-seismic supports;
Fire engineering achievements:Construction unit, demonstration of achievements of large-scale fire protection projects, and excellent fire protection project cases;
2、 Emergency exhibition area
Emergency equipment:Professional demolition equipment, building rescue equipment, high-altitude rescue equipment, snow disaster rescue equipment, mine rescue equipment
Emergency informatization:Scientific and technological innovation achievements of new emergency safety infrastructure, emergency safety information management platform, emergency communication, command
Dispatching technology and equipment, artificial intelligence and auxiliary decision-making system, smart community technology and solutions, new infrastructure technology innovation achievements of smart emergency safety, emergency safety information management platform, emergency communication, command, dispatching technology and equipment, artificial intelligence and auxiliary decision-making system, smart community technology and solutions, smart city construction achievements, smart city demonstration applications, future life and interactive experience
Water rescue:Disaster early warning and monitoring system, flood control and drought relief and water rescue, UAV and helicopter, engineering emergency rescue
Emergency rescue professional skills training
Safety protection: emergency rescue products, safety production environmental protection products, personal labor protection articles, occupational clothing and materials, safety production monitoring instruments, safety production equipment, consulting, training, certification bodies, etc
Industrial explosion-proof:Ventilation, dust removal, flue gas treatment, explosion-proof special equipment, explosion-proof electrical, gas detection, explosion-proof, fire-retardant system, safety
Full protective equipment, etc
Three weather precautions:Meteorological technology equipment, lightning protection technology and products, hydrology and water resources technology and equipment, hydrology and water resources informatization, water quality monitoring technology and equipment, water environment monitoring technology and equipment, groundwater monitoring equipment, water environment treatment, water ecological restoration and equipment
Intelligent three prevention, meteorology, hydrology, information and visualization of three prevention, other comprehensive meteorology, hydrology and science popularization of three prevention
Please contact the exhibition organizer for confirmation before participating in the exhibition.
Telephone:13811905592
Truename:Zeng Xiaoyun
Mobile:13811905592
Address:Changsha Malanshan Cultural Creativity Cluster Jinying Film and Television Cultural City