Business Opportunities for Foreign Trade - 2023 Tokyo International Cosmetics Exhibition
Industry:

Jewellery / Jewelry / Beauty

Time:

2023/01/11 - 01/13 (Wed To Fri Total 3 Days) Error Correction

Address:

Tokyo · Japan Tokyo Big Sight International Exhibition Center JapanTokyo 3-21-1 Ariake, Koto-ku, Tokyo 135-0063, Japan

Sponsor:

Reed Exhibitions Japan Ltd(日本励展)

Organizer:

Shanghai Maosheng Exhibition Co., Ltd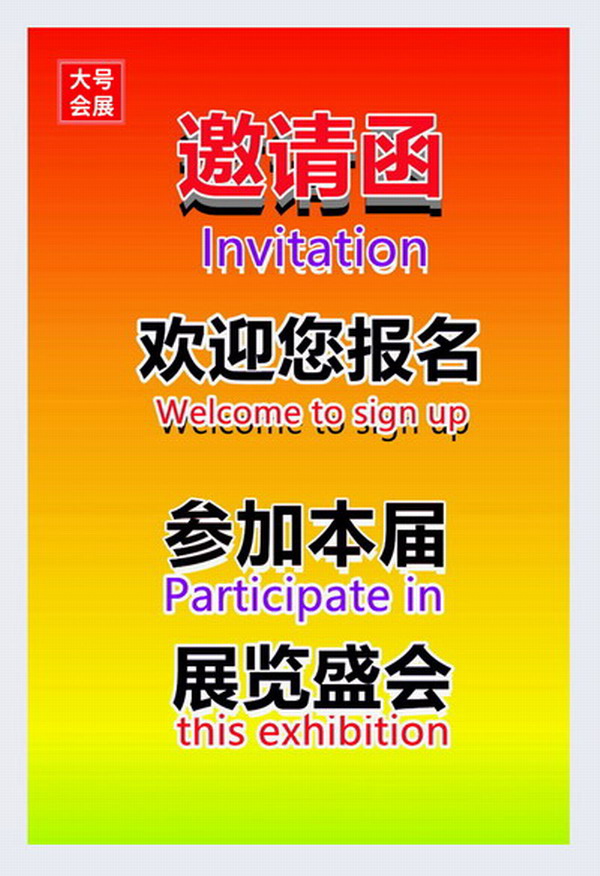 2023 Tokyo International Cosmetic Exhibition - Cosme Tech 2023

essential information:
Exhibition time: January 11-13, 2023
Exhibition hall name: Youming Exhibition Hall, Tokyo, Japan
Sponsored by: Reed Exhibitions Japan Ltd
Recommended index: the best choice for developing the Japanese market
Exhibition scale: 60000 ㎡ exhibition area, 1200 exhibitors
【 Exhibition overview 】
The exhibition was held by Reed Exhibition, a world renowned exhibition company. It has gradually developed into a large-scale beauty and hairdressing product exhibition in East Asia and even in the whole Asian region. The scope of exhibits covers raw materials, manufacturing, packaging, cosmetics tools, accessories, experimental equipment, testing services, etc. Each session has more than 500 exhibitors from Asian countries, with more than 30000 visitors. It is estimated that 800 exhibitors from 50 countries will participate in the 2022 exhibition, and the audience is expected to reach more than 40000 people, with an exhibition area of 38000 square meters.
Market Analysis]
The consumption amount of cosmetics and beauty care products in Japan reached 14.8 billion US dollars last year, and the import market was about 1.5 billion US dollars, making it the second largest cosmetics, beauty and health care products consumption market in the world. According to the data, Japan's economy is in a comprehensive recovery stage, and the individual consumption capacity of residents has returned to the position of the world's leading economic power. The economic relationship between China and Japan has an important position and significance in the bilateral relations. In the past, even when the political relationship between the two countries was at a low point, economic exchanges were not greatly affected due to economic interdependence. This is because, after decades of development, China and Japan have already become important partners with mutual economic needs and shared interests.
[Scope of Exhibits]
Makeup tools: eyebrow pencil, makeup brush, eyeliner pen, cosmetic cotton, eyebrow trimming knife, eyelash clip, false eyelashes, eyebrow scissors, eye black, hair removal tools, cosmetic bag, etc.
Nail accessories: false nails, nail polish, waxing, nail care products, nail remover, nail trimming tools.
Hair dressing tools: hair combs, headwear, hair trimming tools, wigs, hair dryers, hair essential oils, hair dyes, hair growth agents, hair ironing tools, curling sticks, straighteners, hair ironing solutions, shampoos, hair conditioners, hair care essential oils, hair gels, hair waxes, hair fixators, etc.
Raw materials: essence, spices, additives, daily chemical raw materials and other related industrial products
Production equipment and packaging: face washing equipment, hair salon equipment, cleaning equipment, beauty care equipment, weight loss and slimming equipment, foot bath equipment, cosmetic bottles, various packaging and accessories.
Please contact the exhibition organizer for confirmation before participating in the exhibition.
Company:Shanghai Maosheng Exhibition Co., Ltd
Truename:Miss Wang
Mobile:18913292209
Address:3-21-1 Ariake, Koto-ku, Tokyo 135-0063, Japan