2023 The 39th Beijing International Medical Device Exhibition
Industry:

Biology / Medicine / Health

Time:

2023/09/26 - 09/28 (Tues To Thur Total 3 Days) Error Correction

Address:

Beijing China International Exhibition Center (Jing'anzhuang Museum) ChinaBeijingChaoyang District 6 North Third Ring East Rd, Chaoyang District, Beijing

Sponsor:

China Medical and Health Industry Association

Organizer:

Shanghai Juyi Exhibition Service Co., Ltd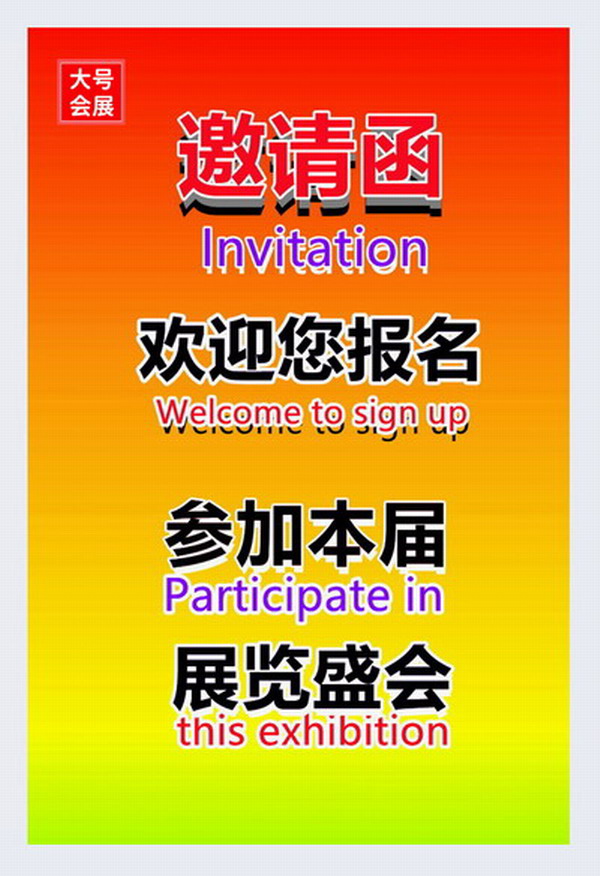 The 39th Beijing International Medical Equipment Exhibition in 2023 will be held in China International Exhibition Center (Jing'anzhuang Museum) from September 26-28, 2023,

The contents comprehensively cover medical electronic medical imaging equipment, optics, first aid, rehabilitation care, medical supplies and health materials, testing equipment and diagnostic reagents, and medical information technology
Technology and other products directly and comprehensively serve the whole medical industry chain from the source to the end of the medical device industry. Every time, 30000 people from hospitals in more than 20 countries buy
Home, dealers and agents gather for on-site transactions and exchanges.
Since its establishment, the exhibition has adhered to the characteristic development path of internationalization and specialization, taking promoting industrial upgrading and innovative development as its own responsibility, and serving relevant customers at home and abroad
Household procurement exchange provides a feast for the medical industry! beijing
C-medical imagingMedical imaging exhibition area
——Medical image fusion platform, bringing together leading enterprises in the industry
Industry leading enterprises' preferred platform for new product release
The series of forums on medical image fusion, aiming at the re education of doctors, clinical and industrial docking, bring together the academic elites and leading enterprises in the medical image industry, promote the integrated development of radiation, ultrasound, nuclear medicine and molecular imaging, and promote the perfect integration of government, industry, education, research and application.
Exhibits: radiation products, ultrasonic products, nuclear medicine products, molecular imaging, interventional products, etc
C-medical surgeryOperating room exhibition area
——Focusing on the integration of operating room and emergency supporting solutions
Gather medical equipment and technology related to operating room
Overall operating room solutions for different specialties
Gathering advanced concepts and technologies at home and abroad
Exhibit scope: hybrid operating room, operating room integration, surgical instruments, anesthesia machine, respirator, monitor, operating room engineering, operating lamp, hanging tower, etc
C-medicalIVDIn vitro diagnosis exhibition area
——Keep up with the rapid development of the market, show the new achievements of international IVD technology, and boost the development of the industry
Gather leading enterprises in subdivided fields
Show the new achievements of in vitro diagnostic technology at home and abroad
Exhibit scope: overall laboratory solutions, clinical diagnostic equipment, diagnostic reagents, POCT, household diagnostic equipment, etc
C-medical printing3DPrint exhibition area
3D printing equipment, in vitro medical devices (medical models, medical devices such as artificial limbs, hearing aids, dental surgery templates, etc.), implant 3D printing technology, cell 3D printing technology, etc
C-medical dressingSmart wear exhibition area
Blood pressure, blood glucose equipment, muscle activity, eye activity, skin electrical conduction, sleep, exercise, respiratory system, brain activity, blood oxygen level, heart monitoring, posture correction, body circumference monitoring, fetal heart monitoring, etc
C-medical consumablesExhibition area for medical auxiliary materials and consumables
Wound dressings, functional dressings, biological materials, surgical supplies, adhesive materials, wound care materials, medical textiles, medical non-woven fabrics, medical packaging materials, medical consumables, etc;
C-medical disinfectionMedical disinfection sensing exhibition area
Disinfection products, medical disinfectants, disinfectants, medical alcohol, hand disinfectors, disinfection cabinets, high-pressure disinfection pans, ion sterilizers, disinfection and sterilization of disposable sanitary products, drug sterilization, ultrasonic cleaning, freezers, disinfection packaging, disinfection packaging of medical dressings (instruments), hot sealing paper and plastic bags, disinfection tube bags, sterilization roll bags, medical dialysis paper, infection control, infection diagnosis technology, isolation technology, infection agents Cross infection control, protection and disposal technology, microbial testing technology and application, occupational protection and safety measures, etc;
C-medical informatizationIntelligent medical health exhibition area
Artificial intelligence: artificial intelligence technology, rehabilitation robot, surgical robot, etc
Mobile and telemedicine: intelligent application (APP), system operator, remote diagnosis, telemedicine consultation, telemedicine education, remote sickbed monitoring system, etc
Big data and Internet of Things: Data Center (IDC), Data Analysis System (BI)
C-medical familyExhibition area of household medical devices
Self testing equipment for family health care, blood pressure meter, electronic thermometer, blood glucose meter, vision improvement equipment, sleep improvement equipment, oral hygiene and health products, pain massage equipment, fat measuring instrument, home medicine box, etc
C-medical orthopaedicOrthopedics Division
——Gather cutting-edge technologies in orthopedic market segment
Focus on orthopedic subdivision and gather leading enterprises in the industry
Display of new scientific research achievements in orthopaedic field
Create a platform for specialized market, learning, exchange and trade
The display products include: orthopedic implant consumables, orthopedic surgical instruments and equipment, bone power tools and other orthopedic related products in three categories: joint, trauma and spine.
C-medical rehabilitationRehabilitation physiotherapy area
——Gather leading rehabilitation enterprises to promote the development of rehabilitation industry
Gather leading enterprises in rehabilitation field
Display the new development level of current rehabilitation medical devices
Excellent platform for learning new technologies and new products
Exhibit scope: rehabilitation appliances, auxiliary appliances, traditional Chinese medicine therapy, physical therapy equipment, medical high-frequency equipment, etc
C-medical designMedical Design and Manufacturing Exhibition Area
Medical materials, medical industry design and R&D, medical industry parts, components and modules, medical software and data processing, manufacturing equipment and OEM technology, medical industry packaging and printing, cleaning and disinfection, and various related services
Please contact the exhibition organizer for confirmation before participating in the exhibition.
Company:Shanghai Juyi Exhibition Service Co., Ltd
Telephone:021-31078216
Truename:Wu Jun
Mobile:15721561361
E-mail:541619141@qq.com
Address:6 North Third Ring East Rd, Chaoyang District, Beijing