2023 The 24th Changsha International Industrial Automation and Robotics Exhibition
Industry:

Industrial / Mechanical / Processing

Time:

2023/04/21 - 04/23 (Fri To Sun Total 3 Days) Error Correction

Address:

Hunan Changsha International Convention and Exhibition Center ChinaHunan ProvinceChangsha CityChangsha County 118 Guozhan Road, Changsha County, Changsha City, Hunan Province

Sponsor:

2023 The 24th Changsha International Industrial Automation and Robotics Exhibition

Organizer:

2023 The 24th Changsha International Industrial Automation and Robotics Exhibition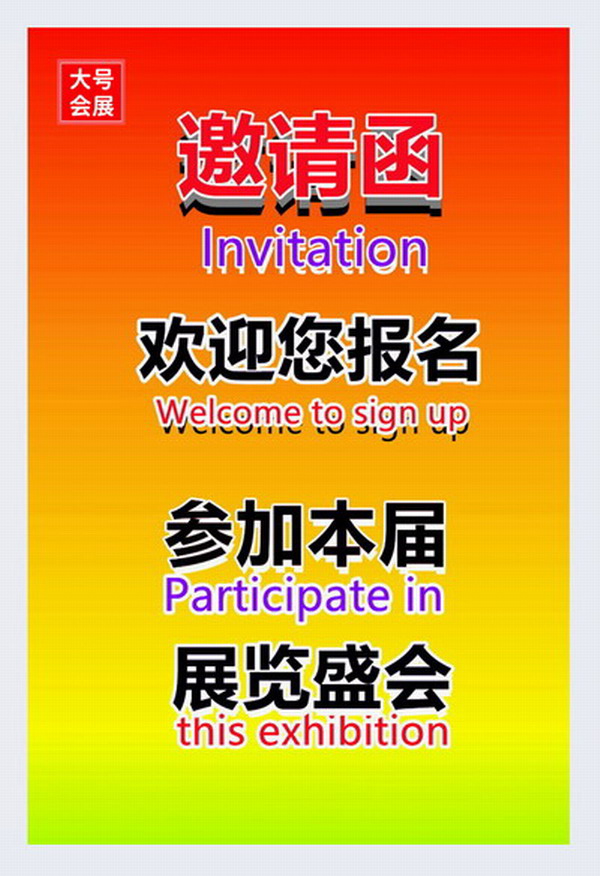 2023 The 24th Changsha International Industrial Automation and Robotics Exhibition

Time: April 21-23, 2023 Place: Changsha International Convention and Exhibition Center
invitation
600+exhibitors 50000+square meters exhibition area 40000+professional visitors 20+forum activities
Exhibition Overview
Changsha International Industrial Automation and Robotics Exhibition is one of the special exhibitions of Changsha Intelligent Manufacturing Equipment Expo (hereinafter referred to as "Changsha Smart Expo"), which was founded in 2000. After 22 years of careful cultivation, it has become a very influential mechanical industry exhibition in Hunan and central China. Changsha Industrial Automation Exhibition is committed to serving the industrial manufacturing industry in central China. It is an ideal trade platform for intelligent manufacturing equipment and industrial manufacturing equipment to conduct industry exchanges, promote brands, expand business and sell products. It will promote the digital and intelligent transformation and upgrading of traditional manufacturing industry and promote the high-quality development of manufacturing industry in central China.
Last Review
The 23rd Changsha Industrial Automation and Robotics Exhibition in 2022, with the theme of "focusing on digital intelligence and enabling, leading industrial upgrading", has attracted Tianjin Shanghai Precision, Jiangsu Dewan, Pradi, Shenzhen Chuangshi, Taiqun Precision Machinery, Qiao Feng Intelligence, Heidman, Deyang CNC, Taiqiao Machinery, Pentium Laser, Qingyuan Laser, Minglai Laser, Tianchen Laser, Ruitie Machine Tool, Dazhao and Precision Machinery, Shenzhen Zhenggang, Hunan Heyi Steel, One Win 100 Mold Tianyi Intelligent, Changsha Shengen, Hunan Hifoss, Taiwen Precision, Pengju Robot, Nanjing Hexin Automation, Riye Electric, Guangyang Electronics, Changsha Jianhui Electronics, Sanye Electromechanical, Paixin Automation, Panasonic Electric, Wuhan Ikalan, Weipu Electric, and other well-known brands unveiled, displaying thousands of sets of products and equipment, and interpreting the new achievements of intelligent manufacturing.
The exhibition attracted 40168 professional visitors in three days, attracting Sany Heavy Industry, Zoomlion Heavy Industry, Shanhe Intelligent, Chutian Technology, Yuanda Air Conditioner, Yuanda Buildable, Yuanda Clean Air, Gree HVAC, China Railway Wuxin, CRRC Zhuzhou Vehicles, CRRC Zhuzhou Electric Locomotive, Zhuzhou Jiufang, Hunan Jiangbin Machinery, Hunan Ordnance, Yunjian Group, Geely Automobile, China Southern Airlines, Feiwo New Energy, Hunan Dingli Technology Zhuzhou Guochuang Rail, Zhuzhou Times New Materials, Southern Pratt&Whitney, Hunan Runwei, Jinneng Automation, Shuguang Electronics, Jingcheng Special Ceramics, Huayuan Intelligent, Zhuzhou Special Chain, Changsha Zhengzhong, Shanda Environmental Protection, Hengyang Taihao, Xiangmei Lida, CommScope Communications, etc.
Complete industrial robot: welding robot, spraying robot, stacking robot, handling robot, assembly robot, rectangular coordinate robot, other industrial robots, etc.
Robot accessories: controller, reducer, servo motor, detection equipment, welding and cutting equipment, spraying equipment, handling equipment, special wires and cables, sensors, related 2 soft
Machine vision: black and white, color intelligent camera, image compression/decompression board, color acquisition card, industrial lens, industrial camera, light source system, image processing system, machine vision integration system, image processing software, accessories and accessories.
Industrial automation: assembly and handling system/linear positioning system, industrial image processing system, control system, PLC, SCADA, sensors and actuators, industrial computer communication, network and field bus system, embedded system, measurement and testing system, industrial automation data acquisition and identification system, laser technology, automation service, air compression technology.
Industrial automation information technology and software: factory integrated management software, industrial IT software, industrial basic systems and development tools, factory production software, industrial Internet, factory internal LAN, factory external LAN solutions and services.
Electrical system: transformer, battery and uninterruptible power supply, servo motor and frequency converter, transmission, mechanical drive system, wire and cable accessories/electrical switchgear and equipment for electrical control system, electrician and photoelectric components, electrical electrician testing and detection equipment.
Please contact the exhibition organizer for confirmation before participating in the exhibition.
Telephone:15921005967
Truename:Mr. Zhang Wei
Mobile:15921005967
Address:118 Guozhan Road, Changsha County, Changsha City, Hunan Province