2023 Western International Industrial Internet Exhibition will be held on March 16
Industry:

Industrial / Mechanical / Processing

Time:

2023/02/16 - 02/19 (Thur To Sun Total 4 Days) Error Correction

Address:

Shaanxi Xi'an International Convention and Exhibition Center ChinaShaanxi ProvinceXi'an CityBaqiao District No. 1399, Huizhanyi Road, Baqiao District, Xi'an, Shaanxi

Sponsor:

China Machinery Industry Federation, Xi'an Municipal Bureau of Industry and Information Technology

Organizer:

China Machinery Industry Federation, Xi'an Municipal Bureau of Industry and Information Technology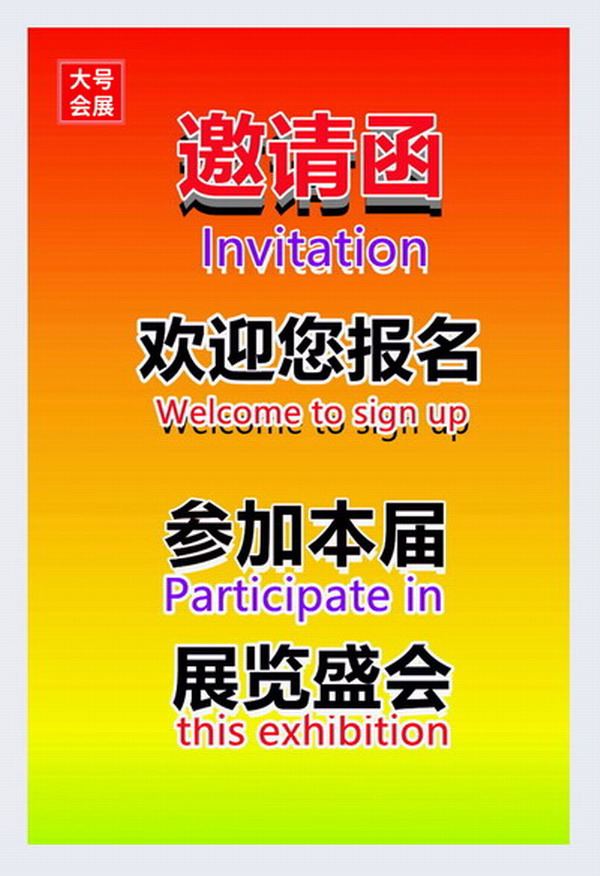 2023 Western International Industrial Internet Exhibition will be held on March 16

Time: March 16-19, 2023 Place: Xi'an International Convention and Exhibition Center
Sponsors: China Machinery Industry Federation, Xi'an Municipal Bureau of Industry and Information Technology
Organizers: Xi'an Branch of China Council for the Promotion of International Trade, Xi'an Expo Affairs Center, Shaanxi Power Supply Society, Shaanxi Association for Industry University Research Cooperation, Xi'an Society of Mechanical Engineering, Shaanxi Machinery Industry Federation, Xi'an International Chamber of Commerce of China
Executed by: Shanghai Ruimeng Exhibition Service Co., Ltd
preface
As the product of the deep integration of the new generation of information technology and manufacturing industry, the industrial Internet is profoundly transforming the innovation, production, management and service modes of traditional industries, spawning many new technologies, new models, new formats and new industries, and increasingly becoming the key support of the new industrial revolution and the important cornerstone of "Internet plus+advanced manufacturing". The report of the 19th National Congress of the Communist Party of China clearly pointed out that we should "accelerate the construction of a manufacturing power, accelerate the development of advanced manufacturing industries, and promote the deep integration of the Internet, big data, artificial intelligence and the real economy". The State Council issued the Guiding Opinions on Deepening the Development of Industrial Internet by "Internet plus Advanced Manufacturing", which pointed out the direction for the development of industrial Internet in China. With the transformation and development of China's industrial economy and the strengthening, deepening, adjustment and promotion of relevant policies of "intelligent manufacturing", the market demand for industrial communications is growing. Therefore, We are co organized with many industry associations "2023 Western International Industrial Internet and Industrial Communication Exhibition will gather more than 30000 professional visitors in fields such as intelligent manufacturing, electronic information, smart home, automobile manufacturing, energy electricity, intelligent education, aerospace, medicine medical care, warehousing and logistics, intelligent transportation, telecommunications, public security, people's livelihood government affairs, infrastructure construction, etc. It is a collection of Products Show, brand promotion and marketing, buyer docking, technical exchanges, enterprises An all-round intelligent manufacturing industry exhibition platform integrating financing, high-end summit and industry selection. A dazzling array of innovative equipment and manufacturing technologies, Industry 4.0 and smart factory concepts and practices combine to take you to the future of intelligent manufacturing technology achievements!    
Highlights
The grand scale of the exhibition helps you explore the future market
The total scale is expected to reach 120000 square meters, which will attract nearly 1800 exhibitors and more than 100000 professional buyers. It is a strategic platform for you to seize the market opportunity, develop business opportunities, obtain market information and establish partnerships.
The theme exhibition area highlights the new trend of professional procurement
According to the purchase needs of domestic and foreign buyers, the exhibition has planned various theme exhibition areas, focusing on high-tech industrial Internet networking, industrial Internet platforms, system software, intelligent manufacturing and technology applications, as well as cutting-edge latest products and technologies. At the same time, we will invite industry authorities to evaluate outstanding technologies and products and lead the procurement direction.
Thorough trade connection to create a top event in the industry
Through the accumulation and promotion of professional information in the industry over the years, the organizer will conduct one-to-one talks with professional visitors from many industries, including industrial manufacturing, intelligent manufacturing, 5G communication, industry, electrical appliances, electronics and automobile manufacturing applications, to directly understand the needs of buyers and exhibitors.
◆ Industrial Internet network interconnection: communication network service, industrial Ethernet, network switch, IDC, Internet, CPS, IOT, AI, edge computing, etc;
◆ Industrial Internet identification and information collection: RFID sensor, RFID product line, barcode, measurement and testing, biometric technology and products, core control chip and embedded chip, positioning technology, intelligent terminal products, AR& VR, etc;
◆ Industrial Internet platform: cloud computing and big data, data center infrastructure (server, storage equipment, information system integration), data analysis and mining, data trading, etc;
◆ Hardware equipment: industrial router, industrial Ethernet switch, industrial communication card, industrial gateway, interface converter, serial server, photoelectric converter, industrial remote transmitter and receiver, Internet of Things data acquisition instrument, remote data monitor, programmable logic controller PLC, intelligent sensor, security controller, embedded system, data acquisition module, industrial computer, human-computer interface, industrial display Industrial motherboard, industrial case, industrial power supply, USP power supply, sensor and connection, industrial connector, field bus, storage device, etc;
◆ System software: industrial Internet of Things overall solution, mobile Internet, interprocess communication IPC, network security platform, industrial software and solutions (enterprise management software, product development and design software, industrial control software, enterprise communication software, embedded software, basic software), industrial cloud computing, industrial big data and M2M technology, Zigbee technology, information system integration, network equipment and security, measurement and testing, etc;
◆ Industrial control computer, industrial switch, industrial control network interconnection, wireless technology and information security, configuration software, industrial remote and wireless communication and other products and solutions;
◆ Big data, cloud computing and information security: big data, cloud computing technology and equipment; Communication technology and products, security services, physical security products, network security systems, click viruses, communication security, application security, physical security, security management, encryption technology, secure payment, access control, disaster storage, forensics technology, etc;
◆ Intelligent manufacturing and technology application: solutions for mechanical manufacturing, electronic information, smart home, automobile manufacturing, intelligent education, aerospace, new energy, medicine medical, warehousing and logistics, intelligent transportation, telecommunications, public security, smart grid, smart water and other industries;
Please contact the exhibition organizer for confirmation before participating in the exhibition.
Telephone:17612137926
Truename:Mr.Chen
Mobile:17612137926
Address:No. 1399, Huizhanyi Road, Baqiao District, Xi'an, Shaanxi