2023 The 19th China (Shanghai) International Forging Exhibition
Industry:

Industrial / Mechanical / Processing

Cycle:

Once a year

Time:

2023/11/29 - 12/01 (Wed To Fri Total 3 Days) Error Correction

Address:

Shanghai Shanghai New International Expo Center (SNIEC) ChinaShanghaiPudong New Area 2345 Longyang Road, Pudong New Area, Shanghai

Sponsor:

Shanghai Huaye Exhibition Co., Ltd. Shanghai Shenshi Exhibition Service Co., Ltd

Organizer:

Shanghai Huaye Exhibition Co., Ltd

Co-organizer:

Shanghai Shenshi Exhibition Service Co., Ltd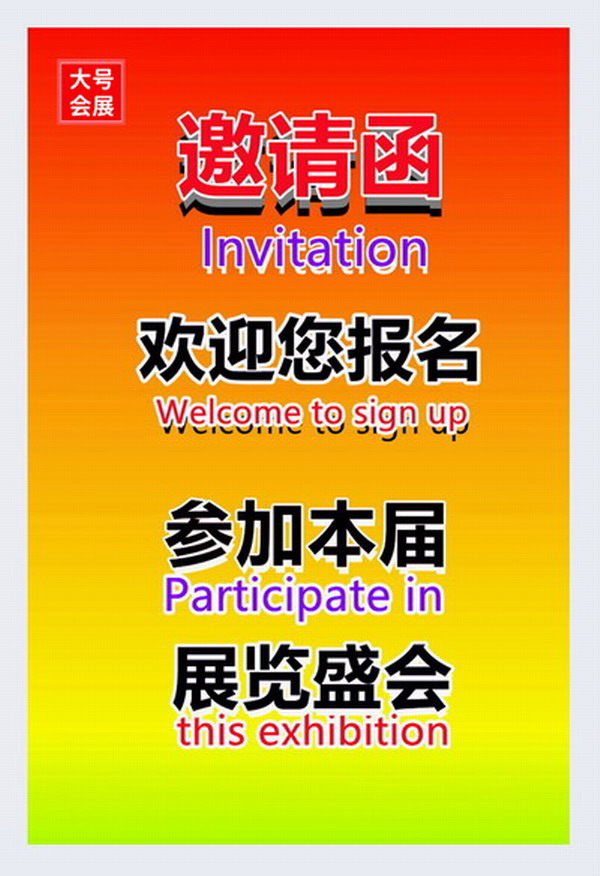 "China (Shanghai) International Forging and Forging Exhibition", founded in 2005, has successfully held 16 sessions. The exhibits cover forging, forging flanges, rings, forging materials, forging equipment, forging accessories and other fields. It is a professional and authoritative forging professional exhibition held in China. The scale of the exhibition is growing day by day. It has developed from a single on-site exhibition platform to an international stage integrating enterprise three-dimensional display and industry interaction.
The 19th China (Shanghai) International Forging and Forging Exhibition will be held from November 29 to December 1, 2023. At that time, 700 forging and related enterprises will gather, with an exhibition area of 60000 square meters and more than 50000 professional visitors. With the requirements of "internationalization, specialization and high level", this session will invite forging manufacturers in China and the world to display new products, new technologies and new equipment, so as to help industry executives fully understand the latest trends of the global forging industry chain, and create a one-stop procurement platform for products, materials and equipment for the audience!
◆ Forgings
Forgings for automobile, motorcycle and car; Forgings for sewing machines; Marine forgings; Diesel engine forgings; Petrochemical forgings; Aircraft forgings; Bearing forgings; Nuclear forgings; (Pressure vessels, textile machinery, railway machinery, coal mining machinery, engineering machinery, mining, hoisting, weapons, thermal power, power plants, shafts, gears, rolls, well covers, etc.) forgings and various flanges; Fine blanking, forging pipe and valve body, etc; medical apparatus and instruments; Pharmaceutical machinery; Forgings for pharmaceutical packaging machinery; Various cold forged and cold extruded parts; Hardware forgings; Forgings for light industrial machinery.
◆ Flange and ring products
Various large flanges, reducing flanges, stainless steel flanges, pressure vessel flanges, wind power flanges, integral flanges, threaded flanges, slip on flanges, neck slip on flanges, butt welding flanges, neck butt welding flanges, socket welding flanges, loose flanges, lining flange covers, non-standard flanges, American standards, German standards, Japanese standards, Russian standards and other series of standard flanges, flange covers, flange elements, flanges, flange plates, flange protection covers, flange gaskets; Various small and medium-sized, large, standard rings, special-shaped rings, civil and military rings, slewing rings, gear rings, rims, ring forgings, etc.
◆ Forging equipment and raw materials
Forging equipment; Die forging equipment; Free forging equipment; Forging robot; Laser cutting, extrusion, rotary forming, cutting, band sawing machine, circular saw, bending and torsion forming equipment; Cross wedge rolling mill, ring mill; Mechanical press; Automatic forging press; Cold/warm forging press; hydraulic press; Automatic forming equipment; Common forming equipment; Forging hammer; Forging machine; Riveting machine; Automation, consulting services, forging die manufacturing technology and equipment, forging raw materials (bar, round steel, profile, die steel, tool steel); Industrial furnaces, kilns and energy-saving technologies for forging production, import and export services, ISO/QS 9000 certification, mechanical maintenance and second-hand equipment, process design and CAD, CAM, forging inspection equipment and instruments, and forging auxiliary equipment.
Please contact the exhibition organizer for confirmation before participating in the exhibition.
Company:Shanghai Huaye Exhibition Co., Ltd
Telephone:021-80312750
Truename:Yellow Star
Mobile:15800705472
E-mail:287109161@qq.com
Address:Room 901, Building D, Longhu Hongqiao Sky Street, No. 1058, Shenbin South Road, Minhang District, Shanghai