2023 Guangzhou Digital Expo · 2023 Asian Digital Expo · 2023 The Fourth Asian (Guangzhou) International Digital Exhibition Expo
Industry:

Media / Advertising / Publishing

Cycle:

Once a year

Time:

2023/05/10 - 05/12 (Wed To Fri Total 3 Days) Error Correction

Address:

Guangzhou China Import and Export Fair (Canton Fair) ChinaGuangdong ProvinceGuangzhou CityHaizhu District No. 380, Yuejiang Middle Road, Haizhu District, Guangzhou

Sponsor:

Guangdong Hongwei International Convention&Exhibition Group Co., Ltd. · China Metacosmic Industry Alliance

Organizer:

Shanghai Fanfei Exhibition Co., Ltd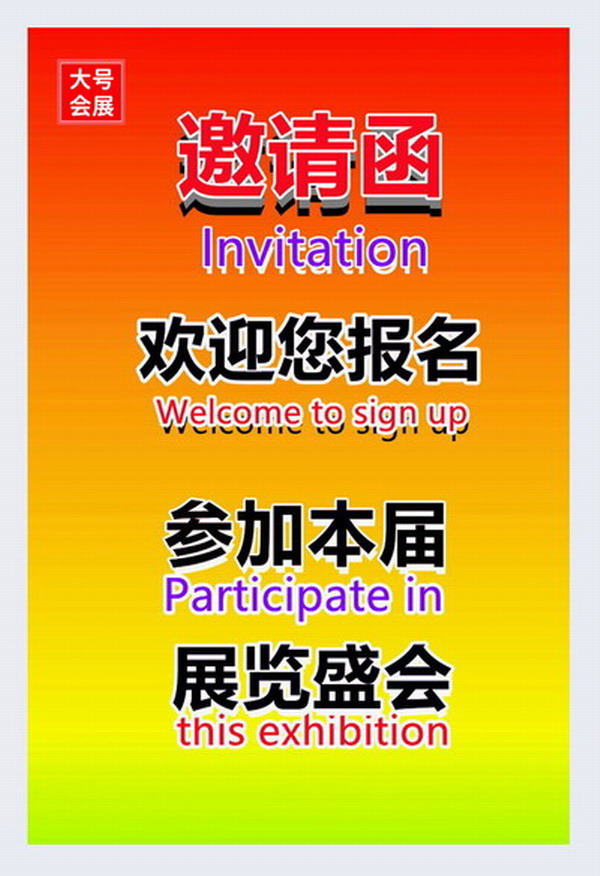 In order to adapt to the development of the times, Hongwei International has created the "Asian Digital Exhibition Expo" (hereinafter referred to as "Digital Expo"). The Expo, jointly created by Guangdong Hongwei International Exhibition Group, industrial organizations and enterprises, will be held in the Guangzhou China Import and Export Commodity Fair Exhibition Hall on May 10-12, 2023. It aims to open up the chain of digital industry presentation, enable equipment and content manufacturers around the world to find their own development cooperation channels, and realize the double acceleration of "digital+" industrial technology development and landing application. To create a global "digital+" industry sub industry exposition and an industry wide technology exchange and thought collision event.
The 2023 Asian Digital Exhibition Expo closely follows the development of the industry and the times, builds a structured forum content system with industry height, professional depth and industry breadth, and shapes the vane of "digital+" industry application practice and technological innovation. From the top-level design of policy release and in-depth interpretation, to the latest in-depth academic achievements of different majors, to the implementation of the integrated planning of the whole industrial chain. At the same time, several special forums were opened, including technical exchanges, project sharing, forward-looking thinking collisions, etc., to meet the knowledge needs of the "digital+" industry application development managers to the greatest extent, and to provide a one-stop, diversified negotiation and docking platform for enterprise manufacturers.
Under the new era background that national policies continue to release industrial dividends, we will focus on the overall promotion process of industrial upgrading driven by increasingly diverse and deep health needs, especially add brand exhibitions in the same period: "2023 Asian Digital Culture and Tourism and Performance Industry Expo", "2023 Sixth Asian VR&AR Expo", "2023 Asian Digital Entertainment Industry and Digital KTV Bar Expo", through capital integration, talent introduction, model transformation Comprehensive discussion and analysis on industrial innovation, etc., cultivate a fully distributed industrial ecological chain environment, and promote the leapfrog development of immersive, digital cultural tourism, digital exhibition, digital vision, digital equipment, digital creativity, VR/AR/MR/XR industries, etc.
Display technology:
1. Interactive multimedia: stereo projection, interactive projection, holographic projection, wall projection, ground projection, interactive ground projection system, infrared induction system, multimedia image, projection equipment, single-sided 180 ° holographic projection, display system, multimedia image, water curtain interactive projection system, interactive touch
2.3D holographic phantom imaging: multi touch interactive wall system screen, virtual shooting, screen, sensor, projector, server, 360 ° holographic projection, air imaging, naked eye 3D, glass window holography, holographic virtual host, conference system holography
3. Intelligent central control system: central control equipment interactive virtual book flipping system, infrared induction system, central control host, digital control recognition, intelligent conference system, smart home system, projector, DVD player, electric screen, LCD screen lifter, audio, and indoor lighting, digital exhibition hall strong current, weak current system integration;
4. Digital sand table: multimedia projection sand table, 3D virtual digital sand table, 3D digital content, demonstration equipment, playback equipment, simulation system
5. Slide TV: straight slide TV, round slide TV and up and down slide TV, slide track, identification component, TV, computer, light box, TV broadcast system, transparent glass TV
6. Immersion cinema: arc screen, sky screen, water screen, 3D 4D dynamic cinema, 360 ° circular screen, multi-channel ball screen system, multi-channel folding screen, air screen imaging, water screen imaging;
7. VRAR technology: VRAR party building education, VR fire protection, VRAR technology, VR escape drill, panoramic VR technology, virtual exhibition hall technology and content, virtual book flipping (air form, electronic equipment form)
8. LCD splicing: single screen split display, single screen separate display, arbitrary combination display, full screen LCD splicing, double splicing LCD splicing screen, vertical screen display, 270 degree screen, 360 degree screen, large screen interactive screen touch screen
Digital content display:
Holographic stage, concert solution, fire experience hall solution, enterprise exhibition hall solution, real estate exhibition hall solution, multimedia exhibition hall design, big data experience hall solution, party building exhibition hall solution, planning hall solution, smart agriculture multimedia solution, integrity exhibition hall solution, public security exhibition hall solution, cultural heritage digital solution, smart campus multimedia solution Enterprise exhibition hall solutions, virtual simulation teaching solutions, anti-terrorism exhibition hall solutions, theme park multimedia solutions, youth legal education base solutions, holographic wedding, restaurant multimedia solutions, mobile communication digital exhibition hall solutions, smart weather multimedia solutions, grid power exhibition hall solutions, history museum multimedia solutions, smart library solutions Multimedia solutions for drug prohibition and tavern, medical industry, aerospace exhibition halls, museums, popular science multimedia solutions, real estate sales exhibition halls, acousto-optic system solutions, cultural engineering solutions, and cultural tourism solutions.
Please contact the exhibition organizer for confirmation before participating in the exhibition.
Company:Shanghai Fanfei Exhibition Co., Ltd
Telephone:13262250859
Truename:Zheng Xian
Mobile:13262250859
E-mail:2981793213@qq.com
QQ:2981793213
Address:Floor 1, No. 223, Jiangquan Road, Minhang District, Shanghai