2023 Tokyo International Promotional Products and Gifts Fair - Latest Information
Industry:

Home / Appliances / Commodity

Time:

2023/04/05 - 04/07 (Wed To Fri Total 3 Days) Error Correction

Address:

Tokyo · Japan Tokyo Big Sight International Exhibition Center JapanTokyo 3-21-1 Ariake, Koto-ku, Tokyo 135-0063, Japan

Sponsor:

Reed Exhibitions Japan Ltd(日本励展)

Organizer:

Shanghai Maosheng Exhibition Co., Ltd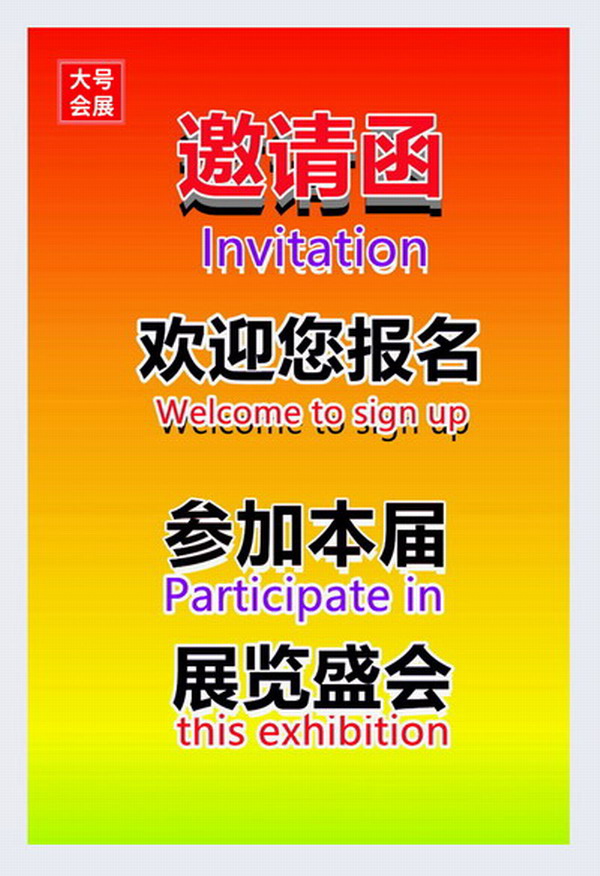 2023 Tokyo International Promotional Products and Gifts Exhibition
JAPAN MARKETING WEEK
Exhibition time: April 05-07, 2023 Exhibition hall name: Youming Exhibition Hall, Tokyo, Japan
Exhibition time: July 19-21, 2023 Exhibition hall name: Youming Exhibition Hall, Tokyo, Japan
Sponsored by: Reed Exhibitions Japan Ltd
Organizer: Shanghai Maosheng Exhibition Service Co., Ltd. - professional service provider of Japan Exhibition
Recommended index: ☆☆☆☆☆ ----- Japan's largest promotional product; Gifts exhibition
Exhibition area: 40000 square meters, 700.
Exhibition scope:
China's main products: key chains, badges, badges, lanyards, printed towels, cups, canvas bags, non-woven bags, etc.
Goods suitable for making customized gifts, such as tea cups, umbrellas, desk calendars, four piece sets in bed, stationery, bags, leather handbags, tableware, kitchen supplies, paper products, cultural advertising shirts, tents, small household appliances, etc;
Suitable for promotional products, such as non-woven shopping bags, ballpoint pens, plastic signs, labels, shop advertisements, soft rubber refrigerator stickers, key chains, key bags, car mobile phone anti slip pads, platform pads, luggage tags, PVC advertising promotional products, etc;
A variety of souvenirs and prizes suitable for giving as gifts to customers; Dolls and companions; Mobile phone case, mouse pad, company nameplate, etc
Fashion DX Expo
Support all suggestions and services on fashion DX! Comparison of solutions to improve excess inventory
Japan's largest fashion show from around the world.
FAW Tokyo (Fashion World Tokyo) is exhibiting the latest sustainable fashion, apparel, bags, shoes, accessories, fabric, materials, accessory materials, and fashion DX from all over the world.
25000 people from around the world come to the exhibition for "business talk" such as "brand purchase", "order of cloth and material", "OEM / ODM request".
Please contact the exhibition organizer for confirmation before participating in the exhibition.
Company:Shanghai Maosheng Exhibition Co., Ltd
Truename:Miss Wang
Mobile:18913292209
Address:3-21-1 Ariake, Koto-ku, Tokyo 135-0063, Japan