Saudi Plastics, the 18th Saudi International Plastic Packaging and Printing Exhibition, 2023
Industry:

Industrial / Mechanical / Processing

Cycle:

Biennial

Time:

2023/06/12 - 06/15 (Mon To Thur Total 4 Days) Error Correction

Address:

Riyadh · Saudi Arabia Riyadh International Exhibition Center Saudi ArabiaRiyadh Riyadh Saudi Arabia

Sponsor:

Saudi Rubber and Plastic Association

Organizer:

Guangzhou Ogre Exhibition Co., Ltd

Co-organizer:

Guangzhou Ogre Exhibition Co., Ltd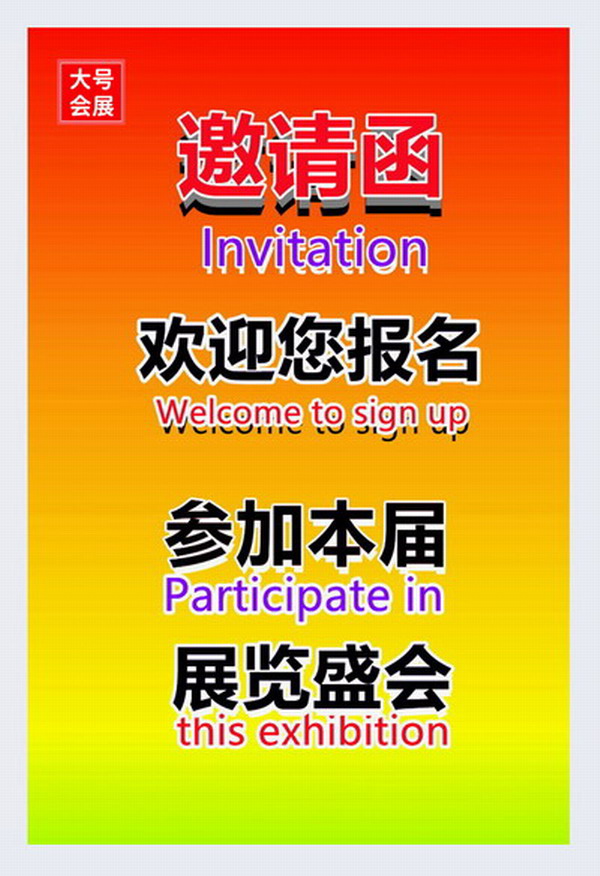 Exhibition introduction:
Saudi PPPP, an international plastic printing and packaging exhibition in Riyadh, Saudi Arabia, has developed into the largest professional exhibition of plastic and packaging printing in Saudi Arabia with UFI certification, along with the continuous growth of the plastic and packaging industry in Saudi Arabia, and has played a positive role in promoting the development of the plastic and packaging industry in Saudi Arabia and the entire Middle East. At present, Saudi PPPP is not only the largest plastic printing bag industry exhibition in Saudi Arabia, but also recognized by the insiders for its far-reaching influence on the development of plastic printing bag industry in the Middle East!
Saudi PPPP Saudi Plastic Printing and Packaging Industry Exhibition is held in Jeddah (Saudi Arabia's largest port) in a single year and Riyadh (Saudi Arabia's capital) in two years. It was originally held in Riyadh in 2022. Because of the epidemic situation, the Saudi International Plastic Printing and Packaging Chemical Exhibition will be held in Riyadh, the capital of Saudi Arabia, in 2023! At that time, hundreds of local and international exhibitors will gather here together with dozens of official institutions, clubs and development institutions, as well as thousands of professional visitors; It provides a unique opportunity for engineers, industrialists, entrepreneurs and businessmen to learn about new products and solutions. In 2020, the exhibition will cover an area of nearly 20000 square meters, with about 600 exhibitors from 27 countries including Germany, India, Italy, China, Saudi Arabia and the United Arab Emirates (40% foreign businessmen) participating. Among them, China, Germany, Taiwan, Egypt, India, Austria, Italy and other countries have organized professional exhibition groups, with more than 30000 visitors (26% foreign businessmen). More than 70 enterprises from the top in the industry participated in the China exhibition group, and local Saudi buyers had strong demand for Chinese products at the exhibition site.
Market introduction:
As a large economy in the Middle East and a large crude oil producer and exporter in the world, Saudi Arabia's economy continued to emerge as a new force in the Middle East in 2017, continuing its good performance in recent years. The plastic petrochemical projects under construction in the Gulf countries are worth 19 billion US dollars, and about 81 billion US dollars are in different planning stages. Among them, Saudi Arabia occupies an outstanding position in the development of plastic petrochemical industry in the region, with projects worth 12 billion dollars, and another 41 billion dollars are under planning.
In addition, according to the Gulf Industrialists Conference, Saudi Arabia and the Middle East region will continue to increase investment in research and development and purchase of machinery for processing high-value products, and the plastic processing industry in this region will show double-digit growth. For example, Saudi Arabia has expressed its hope to promote the further development of petrochemical industry by providing relevant policy support and establishing plastic processing zones, and plans to increase the proportion of special plastic chemicals in total product sales to 30% by 2020. With the support of huge investment, the production capacity and diversification of plastic and petrochemical products in Saudi Arabia will be significantly improved, promoting the sustainable development of plastic and rubber printing and packaging industry in the region. As a leading example of plastic industry exhibitions in the Middle East, the benefits and influence of 4P exhibitions in Saudi Arabia have been recognized by exhibitors and visitors from all countries. With the convening of 4P exhibition in Saudi Arabia, a large amount of funds will flow into the plastic and packaging market in Saudi Arabia. The Middle East plays an important role in the global market.
Plastic mechanical equipment:Injection molding machine, extrusion equipment, film blowing machine, bottle blowing machine, mould suction machine, extruder, calender, plastic petrochemical processing machinery, etc; Plastic sheets, plastic products, plastic pipes, bag making machines, plastic calenders, hollow blow molding machines, plastic molding machines, plastic granulators, feeding and recycling crushers, film drawing machines, foaming equipment, auxiliary machines of plastic machines (feeding machines, chillers, mold temperature machines, mixers, etc.) and other plastic machines, etc
raw material:Chemical raw materials, additives and auxiliary materials for plastic processing;
Auxiliary equipment:Mold and accessories, screw, barrel, etc. for plastic processing; Plastic processing equipment and quality testing instrument
Please contact the exhibition organizer for confirmation before participating in the exhibition.
Company:Guangzhou Ogre Exhibition Co., Ltd
Telephone:020-34432713
Truename:Zhou Bo
Mobile:13632486168
E-mail:2850370925@qq.com
QQ:2850370925
Address:Room 8012, Xingdu Hotel, No. 172, Changgang Middle Road, Haizhu District, Guangzhou