2023 The 21st China International Metallurgical Exhibition
Industry:

Industrial / Mechanical / Processing

Cycle:

Once a year

Time:

2023/06/14 - 06/16 (Wed To Fri Total 3 Days) Error Correction

Address:

Shanghai Shanghai New International Expo Center (SNIEC) ChinaShanghaiPudong New Area 2345 Longyang Road, Pudong New Area, Shanghai

Sponsor:

China Iron and Steel Industry Association

Organizer:

China Iron and Steel Industry Association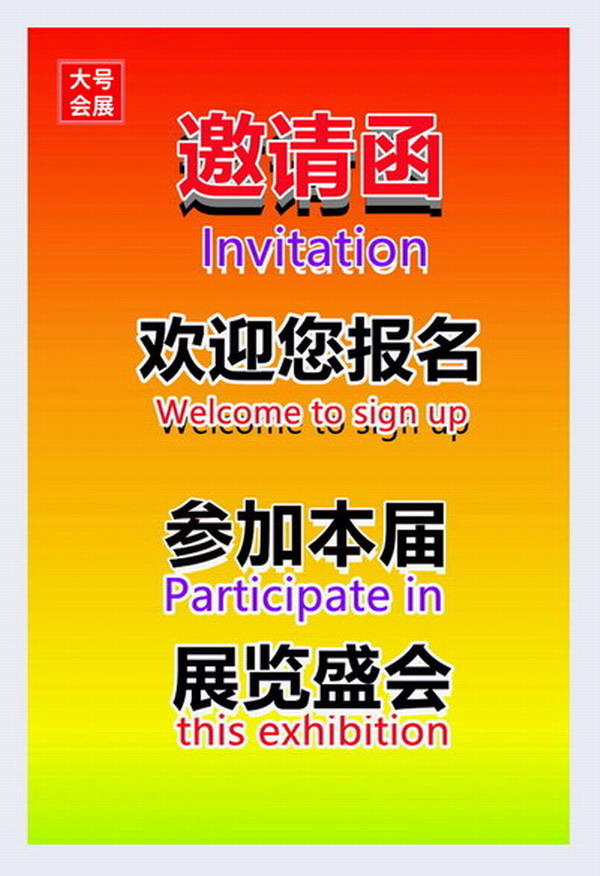 The 21st China International Metallurgical Industry Exhibition
June 14-16, 2023 Shanghai New International Expo Center
Concurrently held: The 17th China International Refractory and Industrial Ceramics Exhibition
Approved by UFI - an international well-known exhibition certified by the International Exhibition Federation (UFI)
-- The world's second largest metallurgical and metal thermal processing exhibition
Sponsor: China Iron and Steel Industry Association
Metallurgical Industry Branch of China Council for the Promotion of International Trade
International Exchange and Cooperation Center for Metallurgical Industry
China International Metallurgical Industry Exhibition (hereinafter referred to as MC CHINA) started in 1987.
The sponsor, China Iron and Steel Industry Association and Metallurgical Industry Branch of China Council for the Promotion of International Trade, will "continuously improve the competitiveness of China's iron and steel industry in domestic and foreign markets,
Promoting the development of China's steel industry "is the purpose of the exhibition, and adheres to the principles of professionalism and trade, as well as the core concept of serving exhibitors, industries and markets,
The exhibition will be built into an international platform to promote China's metallurgical products and technology promotion, market development, investment and merger. After more than 30 years of development,
The exhibition has become the most authoritative industry event in China and the wind vane to grasp the technological trend of the metallurgical industry
1、 Exhibition contents
1. Metallurgy (steel and non-ferrous metals):
① Technology and equipment
Metallurgical raw material treatment (ore, coke, etc.)
Smelting, continuous casting, rolling, drawing, finishing, galvanizing, tin plating, color coating, metallurgical furnace and heating equipment, casting, forging, welding, heat treatment, metallurgical auxiliary equipment, metal processing, metal structure manufacturing, spare parts
② Products, finished products and auxiliary supplies
Steel and non-ferrous metal plates, pipes, profiles, bars, wires, wires, metal products, hardware products, rolls, bearings, pipe fittings, flanges
2. Auxiliary materials
Metal anti-corrosion coatings, metallurgical chemicals, industrial lubricants, packaging materials, various application materials
3. Carbon materials
Carbon material production technology and equipment, various metallurgical carbon materials, graphite electrodes
4. Ferroalloy
Ferroalloy production technology and equipment, various ferroalloy products 5. Refractory materials and industrial ceramics
Raw materials and processing equipment, production and processing technology and equipment
Various refractory products, industrial ceramics
6. Electric equipment, electric control and electronic testing equipment, data processing technology and instruments used in metallurgy, thermal processing, mechanical processing, refractory production, etc
7. Energy saving and emission reduction, environmental protection technology and equipment
8. Metal deep processing technology and equipment, metal processing distribution center
9. Waste metal recovery, processing and application technology and equipment; Complete set of sewage treatment equipment, oil-water separation equipment and treatment agents; Waste gas treatment device, lampblack purification equipment, waste gas adsorption device, air purifier, flue gas desulfurization process and equipment, dedusting technology, online flue gas monitoring instrument, clean coal technology, denitration equipment; Environmental monitoring equipment, coke dry quenching device of coking plant, dedusting equipment (large high-efficiency bag filter), oxygen generator and ventilation equipment;
Please contact the exhibition organizer for confirmation before participating in the exhibition.
Telephone:13611200411
Truename:Wang Tao
Mobile:13611200411
Address:2345 Longyang Road, Pudong New Area, Shanghai