Berlin International Rail Transit Technology Exhibition - innotrans
Industry:

Car / Vehicle

Cycle:

Once every two years

Time:

2022/09/20 - 09/23 (Tues To Fri Total 4 Days) Error Correction

Address:

Germany Berlin Berlin International Exhibition Center GermanyBerlin \

Sponsor:

Messe Berlin

Organizer:

China automobile international economic and Technical Cooperation Co., Ltd

Co-organizer:

China automobile international economic and Technical Cooperation Co., Ltd
Berlin International Rail Transit Technology Exhibition - innotrans
Exhibition time: September 20 - September 23, 2022
Venue: Berlin International Exhibition Center, Germany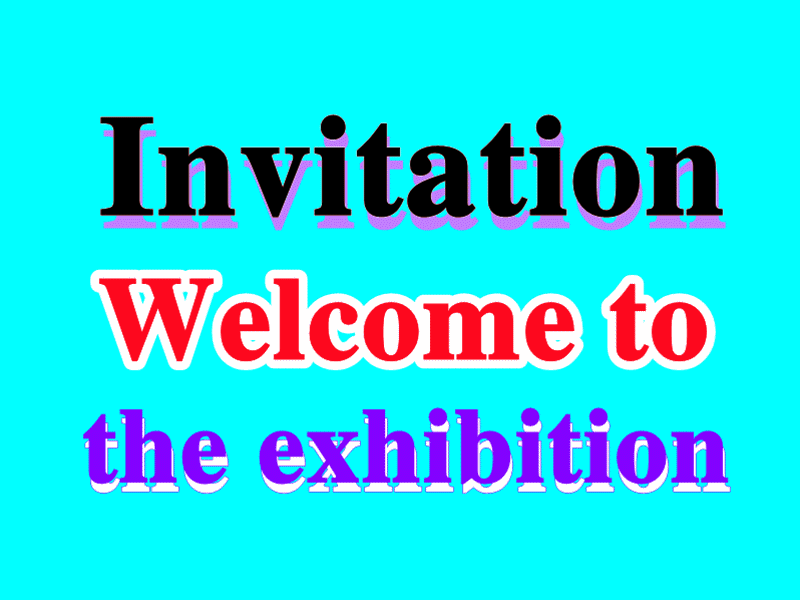 Exhibition scale: professional rail transit Exhibition for decades, inotrans, a rail transit technology exhibition in Berlin, Germany, has become the world's large-scale rail transit Expo. Every two years, important figures in the international railway and rail transit industry will gather at the venue of the Berlin rail transit Expo.
Inotrans occupies all 27 venues, nearly 41 exhibition halls and all outdoor and rail exhibition areas of the Berlin International Exhibition Center.
German rail transit market 1. Rail transport modes in the field of urban public transport in Germany mainly include: intercity high-speed railway (ice), Intercity Express Railway (IC), regional express railway (RB), suburban Express Railway (s-bhan), subway (or light rail), (s-bhan) and tram (strabenbahn). 2. Germany's high-speed rail market has become the only successful model in the development of high-speed rail in the world: under the conditions of developed economy, strong high-speed rail technology, large population density, dense towns and flat terrain, Germany has taken another more scientific and reasonable road of low-cost development, but has become the only successful model in the development of high-speed rail in the world.
At the turn of the century, the development of German high-speed railway has turned to the transformation of existing lines into "quasi high-speed railway" with low investment, low operating cost and much stronger competitiveness and efficiency than new high-speed railway. At present, Germany has built more than 8000 kilometers of lines that can run ice [Intercity Express Railway] EMUs, including 949km of new high-speed railway and 200km of existing line reconstruction. The international high-speed railway standard line is more than 1000 km, and the rest about 6000km is reconstructed and the speed is increased to 160km.
The "quasi high-speed railway" transformed in Germany has only invested about 30 million yuan per kilometer, only one tenth of the new high-standard high-speed railway! 3. German railway market value data: since 2015, the average annual procurement expenditure of German Railway in the next five years is about 10 billion euros. However, at present, less than 10% of the suppliers of Deutsche railway come from abroad, and Deutsche railway's plan is to increase this proportion to 20% in the next five years. Michael bobak, head of the international procurement office of German railway, said that German railway has a great demand for railway vehicle spare parts and infrastructure products such as rail and signal system. At present, it mainly plans to purchase these two types of products in China.
3.1 purchase demand of DTR: the annual purchase amount of DTR group in daily office supplies, such as paper, computer hardware and other projects is about 1.9 billion euros; Light rail locomotives are 2 billion euros and infrastructure components are about 5.5 billion euros. If some service procurement projects are included, the total annual procurement will reach about 12 billion euros. 3.2 German railway's train axles and wheels have been purchased in China since 2017! It is reported that German railway company purchases 35000 sets of train axles from Siemens every year. Since 2017, some of the suppliers of axles will come from China.
At present, the asking price of each group of train axles purchased by German railway from Bohong transportation technology company is 2000 euros (about 13500 yuan) to 3000 euros, and the Chinese products as competitors are 1 / 3 cheaper. 3.3 how big is the cake in the German railway market? According to the agreement signed between German railway and the German federal government, from 2015 to 2019, a total of about 28 billion euros were purchased to renovate and transform the existing German railway infrastructure, which is undoubtedly a huge "cake" for relevant suppliers within the scope of all requirements.

Vehicle and its accessories:
Rail vehicles for public transport and goods transportation; Parts and components: driving device, energy / electrical engineering, coupling, braking equipment, etc; Rolling stock services and more railway infrastructure: infrastructure works, signal and control systems, infrastructure planning and monitoring; Overhead line equipment and more public transport: communication and information technology; traffic management and data processing; passenger ticket management and information system; fixed structure; service and consultation; more signals and their interiors: vehicle equipment and configuration; lighting and windows; air conditioning system; safety; travel catering and comfort services and more tunnel construction: TBM construction products Machinery and accessories, safety equipment and decoration, communication and maintenance services and consulting and more

Please contact the organizer of the exhibition before participating in the exhibition.
Company:China automobile international economic and Technical Cooperation Co., Ltd
Telephone:010-89943038
Truename:Zhang Ying, Xu yingying
Mobile:13810195653、17720205356
E-mail:zhangying@ciecn.com.cn
QQ:1922736519
Address:605, unit B, building 1, Yonghe building, 28 Andingmen East Street, Dongcheng District, Beijing