SPOEX 2023, Seoul International Sports Leisure Industry Exhibition, South Korea, 2023
Industry:

Television / Entertainment / Sports

Cycle:

Once a year

Time:

2023/02/16 - 02/19 (Thur To Sun Total 4 Days) Error Correction

Address:

Seoul · South Korea Korea COEX Seoul Conference Center the republic of koreaSeoul No. 517, Lingdong Road, Jiangnan District (159, Sancheng East, Jiangnan District)

Sponsor:

Beijing Ward Boson International Business Exhibition Co., Ltd

Organizer:

Beijing Ward Boson International Business Exhibition Co., Ltd

Co-organizer:

Beijing Ward Boson International Business Exhibition Co., Ltd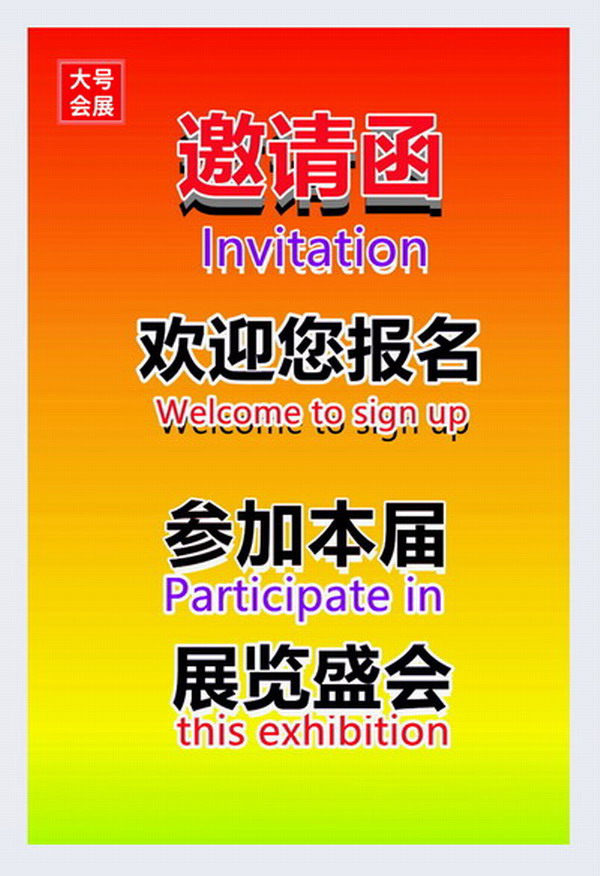 South Korea Sports Leisure Industry Exhibition SPOEX "will be held at the COEX International Exhibition Center in Seoul, South Korea in February 2018. The exhibition was hosted by the National Sports Promotion Corporation (later renamed KSPO) in charge of the Seoul Olympic Games in 1988 and the Korea Trade Association (KITA). It has been held every year since 2001 and has been successfully held for 17 years. Since the exhibition was held, it has been strongly supported by the Ministry of Culture, Sports and Tourism, the Ministry of Knowledge Economy and the Ministry of Education and Technology of South Korea. The scale of the exhibition has grown from the initial 139 stalls to more than 2000 stalls at present. The scale and influence of the exhibition have expanded rapidly, and it is the largest sports and leisure goods exhibition in South Korea. South Korea's sports and leisure forms range from fitness and marathon to extreme sports and outdoor sports. At present, there are 109 kinds of sports leisure clubs and about 20000 online sports leisure clubs in China.

The last Korea Sports Exhibition had 2066 booths, 549 exhibitors and 61253 visitors.
South Korea is one of the most important economies in Asia. Since the establishment of diplomatic ties between China and South Korea in 1992, the economic and trade relations between the two countries have developed rapidly. In 2013, the bilateral trade volume between China and South Korea was 220.631 billion US dollars, up 17.1% year on year. Among them, South Korea's exports to China were US $134.05 billion, up 14.9% year on year, and its imports from China were US $86.426 billion, up 20.8% year on year. South Korea had a surplus of US $47.779 billion. China has become South Korea's largest trading partner, largest export destination and Source of imports.
1. Gymnasium equipment and facilities: plastic ground, lawn laying and equipment, playground facilities, venue lighting and sound, seats, sports floor, electronic display equipment, and supporting facilities.
2. Ball games: table tennis equipment, foot basket volleyball equipment, billiards, billiards; School sports equipment, boxing, sanda, taekwondo equipment, tennis equipment; Badminton equipment; Sports protective equipment and nursing supplies; Netfeather equipment. Other balls.
3. Fitness equipment and accessories: commercial fitness equipment, household fitness equipment, fitness equipment accessories; Outdoor fitness equipment: fitness routes and amusement facilities; Press to rub health products, press to rub equipment, health supplies.
4. Diving: diving equipment, underwater digital equipment, underwater sports and accessories.
5. Outdoor clothing: outdoor sports clothing, sports shoes, sports socks, sportswear, surfing clothes, pants, fleece clothes, quick drying clothes, outdoor shirts, ski clothes, casual clothes, cycling clothes, swimwear, goggles, diving clothes, surfing clothes, hats, clothing fabrics, etc;
6. Outdoor equipment and equipment: outdoor tents, sleeping bags, outdoor glasses, fishing tools, outdoor gloves, outdoor leisure tables and chairs; Equipment and equipment for camping, tourism and mountaineering, professional lighting tools, professional outdoor telescopes, chess cards, professional outdoor refrigerators, wheelbarrows, mountaineering equipment, ropes, etc;
7. Outdoor shoes: hiking shoes, hiking shoes, mountain boots, rock climbing shoes, beach shoes/sandals, outdoor leisure shoes, snow shoes, rubber shoes
8. Camping supplies and backpacks: solar backpacks, mountaineering bags, first aid bags, travel bags, wash bags, survival bags, camping tools, children's supplies, fishing supplies, hiking boots, various pads/mattresses, travel bags, power poles, etc;
9. Accessories such as: outdoor flashlight, protective equipment, outdoor water bottle, helmet, moisture-proof pad, floor water bottle, water appliance stove, barbecue oven, communication/navigation, hiking stick, walking stick towel, outdoor mobile power supply, etc.
Please contact the exhibition organizer for confirmation before participating in the exhibition.
Company:Beijing Ward Boson International Business Exhibition Co., Ltd
Truename:Ms. Li
Mobile:18600523855
Address:No. 517, Lingdong Road, Jiangnan District (159, Sancheng East, Jiangnan District)