2023 China (Beijing) Indoor Heating Exhibition
Industry:

Communications / Electronics

Time:

2023/05/27 - 05/29 (Sat To Mon Total 3 Days) Error Correction

Address:

Beijing Beijing Yichuang International Convention and Exhibition Center ChinaBeijingDaxing District 6 Rongchang East St, Yizhuang, Daxing District, Beijing

Sponsor:

Shanghai Mengjun Exhibition Service Co., Ltd

Organizer:

Shanghai Mengjun Exhibition Service Co., Ltd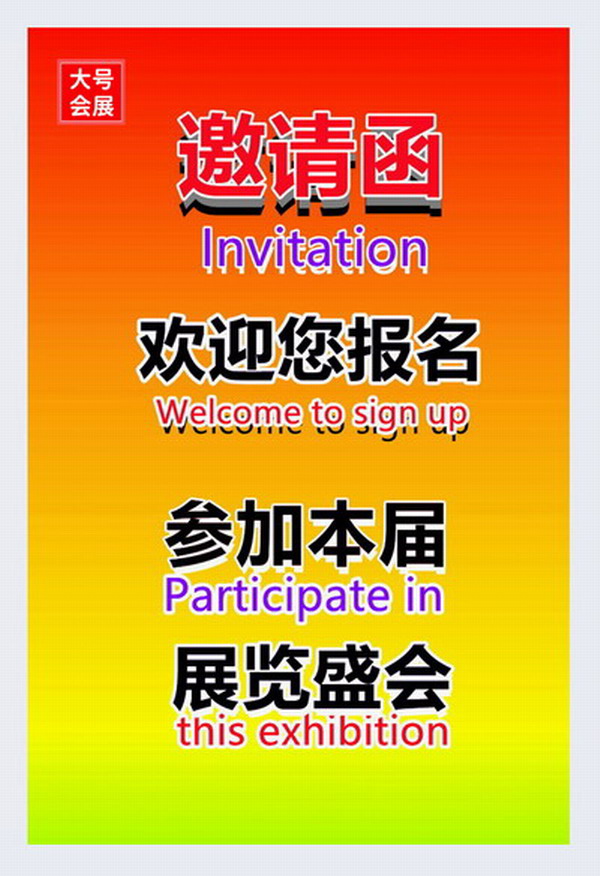 2023 China (Beijing) Indoor Heating Exhibition

Time: May 27-29, 2023
Venue: Beijing Yichuang International Convention and Exhibition Center
Organizer: Shanghai Mengjun ExhibitionLan Service Co., Ltd
Exhibition background
2023 China (Beijing) Indoor Heating Exhibition will focus on the display of innovative products and technologies in the indoor heating industry, establish a brand image for enterprises, promote trade cooperation and market development, lead the industry trend, strengthen the interaction of production, research and development and sales, deeply understand the new trend of the future development of the domestic and foreign heating industry market, tap the new demand of the future heating industry market with a development perspective, innovate the connotation of the exhibition, and comprehensively Professional visitors are organized at multiple levels, providing a platform for technical exchange, Products Show and trade negotiation for exhibitors and visitors. At the same time, we also hope that through our efforts, your company can get the most from this exhibition! With the support of many units, we will gather many powerful suppliers to display advanced equipment and provide the latest technology and services. With years of rich experience in the exhibition, the organizer will carry out strong organization and publicity work to attract new products and technologies of indoor heating equipment, manufacturers, dealers, user communication platforms, industry merchants, agents, product (buyer, seller) business opportunities exchange platforms, etc. At that time, buyers and suppliers will gather together to exchange key technologies with industry peers in an interactive business environment, Exhibitors will have an excellent opportunity to expand their business. We are dedicated to promoting the exchange and cooperation between indoor heating, innovative technology and users, providing a trading platform and a powerful platform for image display, brand promotion, marketing and communication for the indoor heating industry. It is an industry event that suppliers and buyers cannot miss. We look forward to your participation!
Fireplaces: European fireplace, American fireplace, British fireplace, French fireplace, real fireplace (gas fireplace, wood fireplace, wood grain fireplace, oil fireplace, coal fireplace); Electric fireplace, art fireplace, marble fireplace, alcohol fireplace, stainless steel fireplace, cast iron fireplace, biomass fireplace, stone carving fireplace, carving fireplace, fireplace rack, fireplace tools, fireplace accessories, fireplace accessories, fireplace fuel, fan, cross flow fan, fireplace equipment, fireplace accessories, etc;
Boiler and heat source products: gas fired (electric) boiler, wall mounted boiler, gas water heater, heat exchanger, water distributor (collector) and accessories, radiator; Solar water heater and building integration technology; Electric heater, oil burner, air heater, heating furnace, burner and combustion device.
Ground heating and supporting materials: electric heating film, heating cable, carbon crystal material, electric heating plate, carbon fiber heating and other new heating products;
Heat pump and indoor ventilation technology: ground source heat pump, air source heat pump, water source heat pump, air conditioning heat pump water heater, heat pump water heater unit, energy storage electric heating equipment, ventilation and fresh air equipment, central ventilation system, fresh air ventilation equipment, air handling equipment, etc;
Other indoor heating related products and equipment;
Please contact the exhibition organizer for confirmation before participating in the exhibition.
Telephone:19512366978
Truename:Li Yang
Mobile:19512366978
Address:6 Rongchang East St, Yizhuang, Daxing District, Beijing