2023 Beijing International Laboratory Medicine and In Vitro Diagnostic Reagent Exhibition
Industry:

Biology / Medicine / Health

Time:

2023/09/26 - 09/28 (Tues To Thur Total 3 Days) Error Correction

Address:

Beijing China International Exhibition Center (Jing'anzhuang Museum) ChinaBeijingChaoyang District 6 North Third Ring East Rd, Chaoyang District, Beijing

Sponsor:

China Medical and Health Industry Association

Organizer:

Shanghai Juyi Exhibition Service Co., Ltd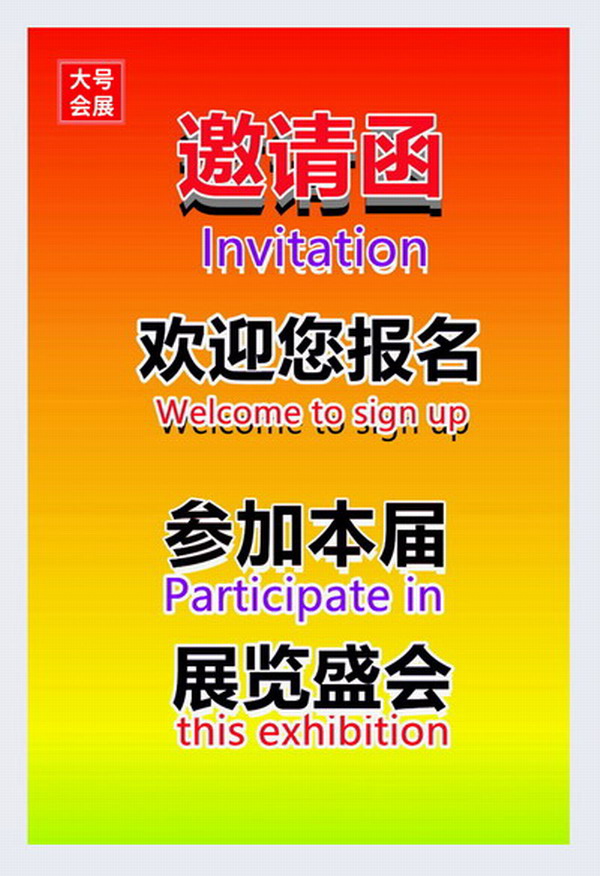 2023 Beijing International Laboratory Medicine and In Vitro Diagnostic Reagent Exhibition

It will be held at China International Exhibition Center (Jing'anzhuang Museum) from September 26-28, 2023
2023 Beijing International Laboratory Medicine and In Vitro Diagnostic Reagent Exhibition is one of the exhibitions with professional characteristics and strength in China, which focuses on the production and R&D of products
The exhibition introduced by the exhibition is also an important platform for people in the industry to strengthen friendship, sales and inquire about products, which has had a wide and huge impact in the industry.
The last exhibition mainly came from dealers, agents, distributors, import and export traders, hospitals, clinical examination centers, disease prevention and control centers, blood centers
Blood stations, maternal and child health care hospitals, chemical, pharmaceutical, food, medical, environmental, colleges and universities, laboratories, scientific research units, environmental quality units, laboratory cleaning projects
And other professional visitors to the exhibition site for transactions and exchanges, and also held a number of clinical laboratory academic conferences at the same time, becoming a platform for domestic and foreign clinical laboratories and other products and technical services to provide market development and business opportunities.
IVD reagents: biochemical reagents, chemical reagents, immunofluorescence, colloidal gold, POCT, blood, urine, microorganism, endocrine test, cancer test, blood glucose test, nucleic acid test kit, blood cell reagent, electrolyte reagent, hemagglutination reagent, blood type test kit, blood lipid test, dry chemical test paper, chlamydia, virus test reagent, protein test reagent, infectious disease test reagent, tumor test reagent Immunohistochemistry and human tissue cell reagent, biochip, AIDS detection
Reagents, cell histochemical stains, autoimmune diagnostic reagents, microbiological test reagents and other diagnostic reagent analysis instruments: biochemical detection system, immune detection system, bacterial analyzer, urine detection system, microbial analyzer, electrolyte analyzer, blood cell counter, blood detection system, hemodialysis instrument, enzyme marker, chromatograph, PCR instrument, centrifuge, flow cytometer, full-automatic blood cell analyzer Full automatic blood collection system, etc;
Auxiliary equipment and consumables: medical incubator, medical centrifuge, pretreatment equipment for pathological analysis, blood testing equipment and appliances, medical low-temperature refrigeration equipment, biochemical pure water equipment, body fluid treatment equipment, medical diagnostic microscope; Precision medical consumables such as cuvette, blood collection vessel, blood collection needle, serum tube, sample cup, centrifuge tube, suction head, suction tube, test tube, biochemical cup, and pipette: gene detection, high-throughput sequencing, target detection, individualized drug use, genetic disease screening, prenatal screening, molecular diagnosis, tumor screening, etc;
Reagent raw materials: antigen, antibody, substrate, quality control, serum, etc;
Visitors mainly come from all over the country: agents, dealers, hospitals, import and export traders, laboratories, colleges, laboratories, scientific research institutions, pharmaceutical, food, chemical, environmental and other institutions;
Exhibition purpose: to seek new customers, display new products, find distribution agents, understand market demand trends, keep in touch with existing customers, maintain the company's market image, and assess market potential;
Distribution of exhibition areas: in vitro diagnostic reagents exhibition area, clinical analytical instruments exhibition area, precision medicine exhibition area, biochemical exhibition area, auxiliary equipment exhibition area of laboratory medicine, clinical laboratory consumables exhibition area, clinical laboratory automation exhibition area, reagent raw materials exhibition area, etc;
Please contact the exhibition organizer for confirmation before participating in the exhibition.
Company:Shanghai Juyi Exhibition Service Co., Ltd
Telephone:021-31078216
Truename:Wu Jun
Mobile:15721561361
E-mail:541619141@qq.com
Address:6 North Third Ring East Rd, Chaoyang District, Beijing