2023 Suzhou Flooring and Flooring Exhibition
Industry:

Construction / Decoration / Hardware

Cycle:

Once a year

Time:

2023/04/17 - 04/19 (Mon To Wed Total 3 Days) Error Correction

Address:

Jiangsu Suzhou International Expo Center ChinaJiangsu ProvinceSuzhou CityWuzhong District No. 688, East Suzhou Avenue, Suzhou Industrial Park, Wuzhong District, Suzhou City, Jiangsu Province

Sponsor:

Organizing Committee of Suzhou Ground Sport Venue Exhibition

Organizer:

Shanghai Huachuang Expo Exhibition Service Co., Ltd

Co-organizer:

Hebei Yingke Exhibition Service Co., Ltd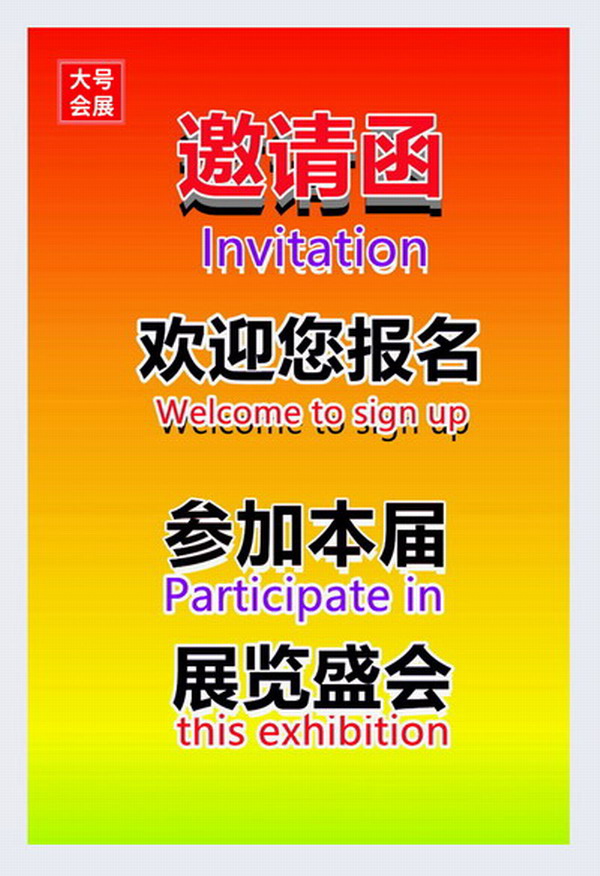 The exhibition is based in Suzhou, radiates across the country, accurately connects with channels and buyers in East China, invites tens of thousands of exhibitors and professional buyers, builds a gold business docking platform, integrates industry resources, releases industry potential, and helps open a new chapter in the flooring sports venues and flooring industry. With the urban construction in China, the growing number of flooring industry has ushered in an unprecedented construction market. The flooring sports ground and flooring enterprises are in urgent need of grasping the business opportunities in the urban construction market, constantly realizing the innovation and progress of industrial products and technologies, and strengthening the publicity and promotion of enterprises, brands and services. Focusing on the field of floor sports ground and flooring again, with professional exhibition operation, rich visitor organization resources and high-quality trade effects, it has once again become an ideal docking platform for floor sports ground and flooring, exhibition, product promotion, cooperation and exchange, and trade procurement. The "2023 China (Suzhou) International Floor Sports Ground and Flooring Exhibition" organized by Shanghai Huachuang Expo Exhibition Service Co., Ltd. will be grandly opened in Suzhou International Expo Center from April 17 to 19, 2023. With its huge scale, international services and one-stop procurement exchange platform, we will be waiting for you in Suzhou!
Scope of exhibition:
Floor material: hard floor acrylic elastic flooring, waterborne polyurethane, silicon PU material, plastic sports floor, paint, polyurethane, elastic acrylic acid, steel fiber, curing agent, sealant, mortar, pigment, floor glue, epoxy resin, floor sand, etc.  
Floor system: epoxy self leveling, pvc (coiled materials, sheets, elastic flooring, mortar self leveling, cement-based self leveling, polyurea anti-corrosion flooring, polyurethane flooring, water-based flooring, emery wear-resistant flooring, terrazzo flooring, anti-static flooring, steel fiber concrete flooring, solvent-free flooring, etc.
Cement based aggregate wear-resistant floor: non-metallic aggregate wear-resistant floor, carborundum aggregate wear-resistant floor, alloy aggregate wear-resistant floor;
Site materials: Course/runway base material, fabric, finish paint, surface glue, environment-friendly silicon PU, acrylic acid, polyurethane, rubber coiled material, PVC elastic flooring, PSP floor, EPDM rubber particles, colored ceramic particles, self textured anti-skid paste, color path series, suspended assembled floor, anti-skid floor, sports rubber floor, plastic runway, PVC sports floor, wood floor, artificial lawn, waterproof adhesives, catalysts, etc
Floor machinery: Airless spraying machine, shot blasting machine, grinding machine, milling machine, grinding machine, troweling machine, leveling machine, cutting machine, joint pouring machine, small mixer, concrete leveling machine, joint cleaning machine, grooving machine, flat plate vibrating tamper.
Concrete floor and surface treatment technology: concrete sanding agent, ground hardening and dust-proof agent, concrete sealing and curing agent, cement base surface sealing and hardening and polishing agent
Cleaning equipment: Floor washers, cleaning and suction equipment, hand propelled vacuum cleaners, driving electric vacuum cleaners, vacuum cleaners, sweepers, cleaners, carpet cleaners, construction * * * and other related equipment and construction accessories.
Please contact the exhibition organizer for confirmation before participating in the exhibition.
Company:Shanghai Huachuang Expo Exhibition Service Co., Ltd
Telephone:15300867587
Truename:Zhao Zhi
Mobile:15300867587
E-mail:1149884610@qq.com
Address:Building 8, No. 251 Liantang Road, Xinghuo Development Zone, Fengxian District, Shanghai