The 30th Thailand International Plastics and Rubber Machinery Exhibition in 2023
Industry:

Industrial / Mechanical / Processing

Cycle:

Once a year

Time:

2023/06/21 - 06/24 (Wed To Sat Total 4 Days) Error Correction

Address:

Bangkok · Thailand Bangkok International Trade&Exhibition Centre ThailandBangkok 88 Bangna-Trad Road (Km.1), Bangna, Bangkok 10260, Thailand

Sponsor:

REED EXHIBITIONS

Organizer:

Guangzhou Ogre Exhibition Co., Ltd

Co-organizer:

Guangzhou Ogre Exhibition Co., Ltd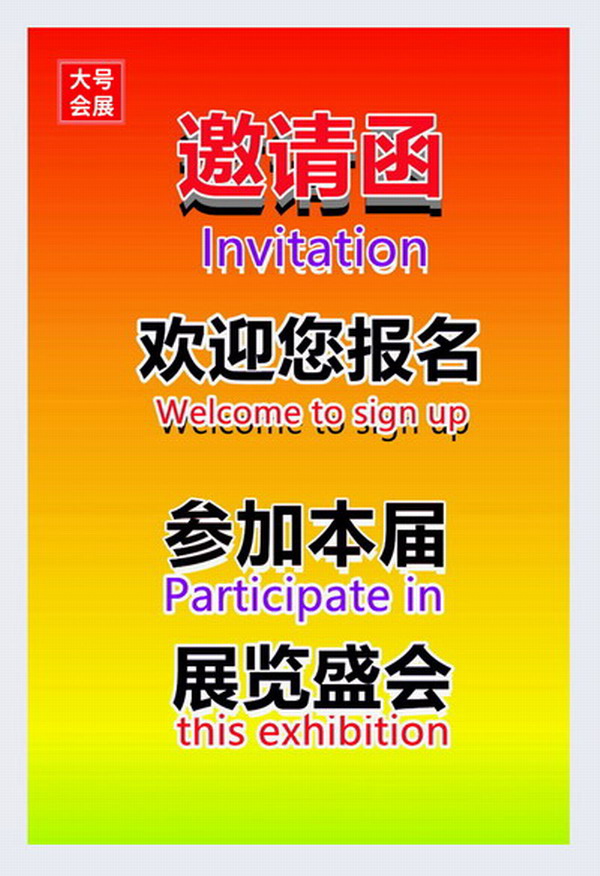 【 Exhibition introduction 】
Thailand International Plastics Exhibition was originally a theme of Thailand Machinery Manufacturing Exhibition (ME). It is held in Bangkok, Thailand once a year and BITEC International Exhibition Center in Bangkok, Thailand at the end of June each year, bringing together the top companies in the global plastic and rubber industries, creating a global trade platform and better demonstrating the industry value chain. Thailand International Plastic Exhibition is the largest plastic exhibition in Thailand, and it is held once a year. It is one of the representatives of the Asian plastic industry event.
[Exhibition review]
Thailand International Rubber and Plastic Exhibition in 2022 will end in Bangkok International Convention and Exhibition Center on June 22, 2022. The exhibition area of our company is up to more than 100 square meters. The exhibitors are from Thailand, China (including Hong Kong and Taiwan), Japan, Singapore, the United States, etc. In 2022, more than 95668 merchants will attend the exhibition, with a total exhibition area of more than 20000 square meters. 90% of the professional visitors are satisfied with the exhibition results; 93% of exhibitors have made orders or reached preliminary sales intentions on site; 91% of visitors said they would continue to visit the next exhibition. Exhibitors and visitors cover a wide area, which enables Chinese exhibitors to exchange and cooperate with foreign high-level plastic and rubber machinery enterprises while displaying and promoting products.
Market Analysis
Ø With superior geographical location, the country actively develops trade economy and is the regional economic center
Thailand is strategically located in the hinterland of Asia and has become a gateway for investors to enter the fast growing economic market. The booming economy, international infrastructure, competitive human capital and strong government support are the main factors that make Thailand one of the most attractive investment destinations for foreign investors. Thailand's economy has made remarkable progress. In the past six years, the flow of foreign direct investment (FDI) has increased by more than 21%, and the flow of global FDI has increased by 0.7%. Thailand ranks 4th among the most promising host economies in Asia, enjoying the reputation of the second largest number of transnational corporations (MNEs) in the world. The establishment of the ASEAN Economic Community (AEC) in 2015 took ASEAN as a single market to promote the free flow of goods and the free flow of services, investment, capital and skilled workers in the ASEAN region. With continuous development and expansion, Thailand will become the center of ASEAN's new economic engine.
Ø Rubber and plastic market continues to expand, occupying an important position in the international market
Among the 10 ASEAN countries, Thailand is a major producer of automobile, household appliances and food industries, with a large consumption of plastic. Plastic consumers come from many industries, such as protective parts, mobile phones and visible packaging.
There are 5000 plastic processing enterprises in Thailand, including processors, manufacturers, mold and machinery manufacturers, producers and petrochemical manufacturers. 60% of the total output comes from small and medium-sized enterprises (SMEs) with less than 30 employees. The remaining 40% come from large enterprises with global scale production systems and significant foreign investment to meet the needs of the domestic market and regional overseas markets.
The optimistic outlook for Thailand's plastic industry is based on continued demand in the domestic market and the Asia Pacific region. In January 2018, the total value of PET chemicals imported from China and ABS imported from South Korea increased. At the same time, the total value of PVC and PET exports to Japan and India is also increasing. The total volume of plastic products such as plastic films, plastic boxes and industrial components imported from China and the United States and the total volume of exports to Japan and the United States are increasing. It is expected that the plastic industry will expand in 2018, leading to the expansion of the domestic economy. In addition, the government launched investment in infrastructure, the Eastern Economic Corridor (EEC) and investment promotion policies. Subsequently, the food industry began to recover, and the demand for general plastic products in CLMV countries (Cambodia, Laos, Myanmar and Vietnam) increased.
Scope of exhibits:
Plastic machinery and equipment: injection molding machine, film blowing machine, plastic calender, hollow blow molding machine, plastic molding machine, plastic granulator, plastic extruder, auxiliary machine of plastic machine, other plastic machinery, feeding regeneration crusher, film drawing machine, bag making machine of foaming equipment, etc;
Rubber and plastic processing equipment and quality testing instrument
Rubber and plastic raw materials, additives and auxiliary materials
Ø Moulds and accessories
Ø Printing& Packaging machinery and materials
Ø All kinds of plastic products and plastic thin rubber and plastic products
Ø Plastic recycling machinery and equipment and plastic industry services
Ø Semi finished products, reinforced plastics
Please contact the exhibition organizer for confirmation before participating in the exhibition.
Company:Guangzhou Ogre Exhibition Co., Ltd
Telephone:020-34432713
Truename:Zhou Bo
Mobile:13632486168
E-mail:2850370925@qq.com
QQ:2850370925
Address:Room 8012, Xingdu Hotel, No. 172, Changgang Middle Road, Haizhu District, Guangzhou