INTERPLASTICA, Russia Plastic Rubber Mold Raw Materials and Machinery Equipment Exhibition 2023
Industry:

Industrial / Mechanical / Processing

Cycle:

Once a year

Time:

2023/01/24 - 01/27 (Tues To Fri Total 4 Days) Error Correction

Address:

Moscow · Russia Moscow International Exhibition Center RussiaMoscow Krasnopresnenskaya naberezhnaya, 14, Moscow, Russia

Sponsor:

EXPO FUSION

Organizer:

Guangzhou Ogre Exhibition Co., Ltd

Co-organizer:

Guangzhou Ogre Exhibition Co., Ltd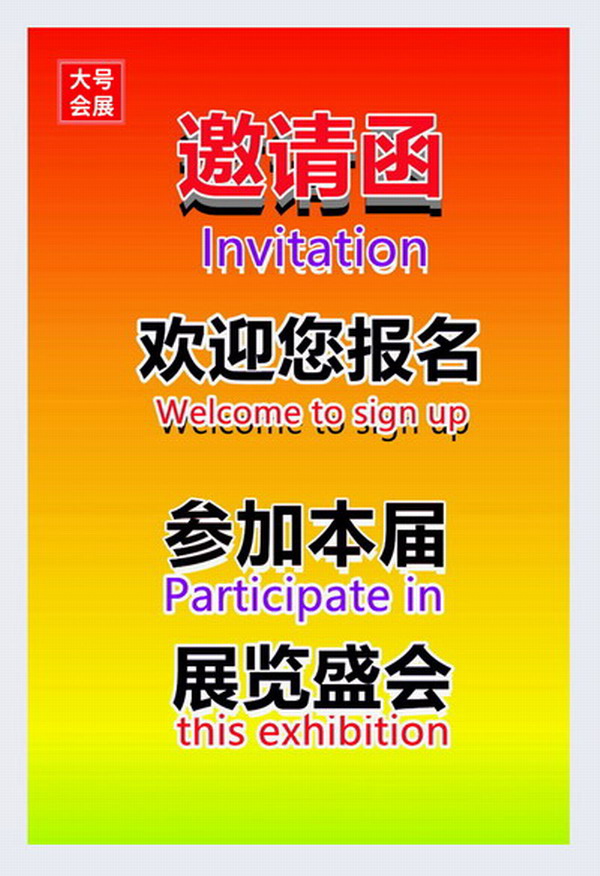 【 Exhibition introduction 】
INTERPLASTICA is sponsored by the German Dusseldorf Exhibition Company, which has a long reputation in the plastic exhibition industry. It is fully supported by the Ministry of Industry and Energy of the Russian Federation, the Ministry of Education and Science of the Russian Federation, the Moscow Municipal Government, and the Russian Chemical Industry Association. At the same time, Dusseldorf Exhibition Company has a mature operation mode and far-reaching market influence. Based on these, The new sponsor EXPO FUSION establishes a new brand - RUPLASTICA, which can continue to create new brilliance to find new business and partner opportunities.
[Last Review]
INTERPLASTICA in 2019 has a total of32Countriesof950Individual exhibitorsThe exhibition successfully attracted60Countriesof25,000Professional visitors,Of which fromOfficial organizations in China, Australia, Germany and ItalyAlso participated in this exhibition. Thanks to the full support of the Ministry of Industry and Energy of the Russian Federation, the Ministry of Education and Science of the Russian Federation, the Moscow Municipal Government and the Russian Chemical Industry Association, as well as the mature operation mode and far-reaching market influence of Dusseldorf Exhibition Company, INTERPLASTICA has become one of the most influential plastic industry exhibitions in the CIS countries.
Market Introduction
Recently, positive feedback has been received from the Russian market, especially from the plastics, rubber and packaging industries and the related processing industries, which has been strongly confirmed at the Moscow International Rubber and Plastic Exhibition in 2020. The rise in major market segments has led to strong demand for plastic and rubber products and packaging. Manufacturers of these products are investing as much as possible in modern production technologies and materials to meet the increasingly stringent requirements of customers. Werner M., CEO of messed ü sseldorfgmbh Dornscheidt (messedusseldorfgmbh) was satisfied with the trade fair: "The Russian economy is developing in a positive and reliable way. The exhibitors have maintained stable business under the poor market conditions in Russia, and now they are also benefiting from their good development in the industry to a large extent. High quality demand is a very important sign, indicating that an economically attractive future is beginning. The various innovative products and services at the exhibition left a deep impression on industry visitors, making They have a valuable understanding of trends and future market opportunities. "
The president of the plastic and rubber machinery association (vdma) is confident in the current situation of the russian market: "The patience and perseverance shown by German plastic and rubber machinery manufacturers paid off in 2017. After years of decline, the delivery volume from Germany increased significantly. This economic recovery was supported by the improvement of the basic mood of the Russian economy. This led people to be more willing to invest, which was mainly reflected in the plastic and packaging industries. In 2016, Germany's market share was 26.3%, followed by China's 24.4% and Italy's 12.0%. We expect the Russian economy to continue to recover and stimulate investment in the plastic and packaging industries, because the demand for high-quality plastic and packaging products is growing. " At the same time, the importance of recycling in Russia is also increasing: Russia is paying close attention to the "European Recycling Economy Plastic Strategy" prepared by the European Commission. It is expected that plastic recycling activities (including household waste) will increase, and the proportion of recycled materials will also increase, which will have a corresponding impact on machine technology. At present, Russian tool and mold manufacturers are operating more and more as system suppliers, and cooperate with machine manufacturers to provide customers with comprehensive solutions. Industry insiders are very confident that the Russian economy will come out of the downturn. They believe that the national economic development will require a large number of orders - for example, the demand for modern plastic industry equipment will grow. Russia is a promising market for all countries, especially the plastic industry. With the improvement and expansion of its infrastructure, the demand for plastics is growing rapidly.
The plastic machinery that Russia needs to import focuses on small plastic machinery with low unit price. This provides a good opportunity for the export of such equipment in China. In terms of models, mainly imported injection molding machines, hollow molding machines, vacuum molding machines, plastic extruders and plastic recycling machines. From the perspective of import methods, they are generally divided into three categories, including purchasing the whole plant equipment, updating the equipment, and supplementing the equipment for the current production line. China is already one of the important Source of Russian plastic machinery imports. Domestic plastic machinery enterprises should use our geographical advantages to expand the market share of Chinese plastic machinery in Russia.
[Scope of Exhibits]
Plastic rubber machinery and equipment
Pre processing, recycling machinery and equipment: mixer, double roll plastic mixer, powder compactor, crushing equipment (crusher, crusher, shredder, blade granulator), pelletizer, cold pressing powder granulator, screen changer/melt filter, mixing production line, recycling operation line.
Blowing machine, extruder and extrusion production line, foam, reaction or reinforcement resin machinery, injection molding machine, press, auxiliary equipment
Processing machinery: calender, powder roll molding machine, sheet casting machine, machinery for tire industry, rubber processing equipment, rapid prototyping machinery
Post processing machinery: hot forming machine, bending machine, folding machine and trimming machine, pipe expanding machine and sleeve machine, cutting machine, slitting machine
Combined machine, punching machine and punching machine, trimming trimming machine.
Decoration, decoration, printing and marking machinery: embossing equipment, laminating equipment, coating equipment, metallization equipment (vacuum evaporation), plastic
Rubber products printing equipment, flexographic printing machine, offset printing machine, marking equipment
Welding machine: hot plate welding machine, thermal pulse welding machine, high-frequency welding machine, ultrasonic welding machine, hot gas welding machine, friction welding machine, extrusion welding machine, laser welding machine
Raw materials and chemicals
Adhesives, additives, elastomers, fillers and reinforcements, modifiers, active resins, rubber and synthetic fibers, pigments and colorants, thermoplastics, thermosetting plastics, other chemicals
Measuring, control and testing equipment
Electronic properties, laboratory equipment, mechanical/dynamic properties, rheological properties, thermal properties, optical properties and other properties
Parts
Air compressor, screw, press roll, barrel, barrel, roll, nozzle, nozzle, heating component, blade, scraper, pump
service
Product design, quality assurance, R&D, semi-finished products and finished products, repair and refurbishment
Please contact the exhibition organizer for confirmation before participating in the exhibition.
Company:Guangzhou Ogre Exhibition Co., Ltd
Telephone:020-34432713
Truename:Zhou Bo
Mobile:13632486168
E-mail:2850370925@qq.com
QQ:2850370925
Address:Room 8012, Xingdu Hotel, No. 172, Changgang Middle Road, Haizhu District, Guangzhou