2023 Hangzhou E-Commerce New Channel Expo and Jimai E-Commerce Festival
Industry:

Comprehensive / Cross-industry

Cycle:

Once a year

Time:

2023/03/29 - 03/31 (Wed To Fri Total 3 Days) Error Correction

Address:

Zhejiang Hangzhou International Expo Center ChinaZhejiang ProvinceHangzhouXiaoshan District No. 353, Benjing Avenue, Xiaoshan District, Hangzhou, Zhejiang

Sponsor:

Hangzhou Huawei Exhibition Co., Ltd

Organizer:

Hangzhou Huawei Exhibition Co., Ltd., Win Win Holding Group Co., Ltd., Jimai New E-commerce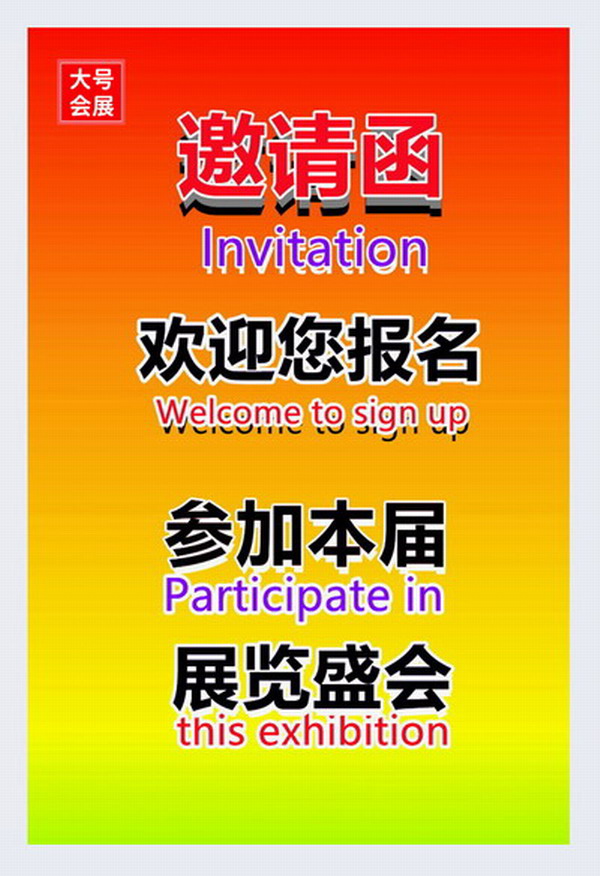 2023 Hangzhou E-commerce New Channel Expo and Jimai E-commerce Festival
Date: March 29-31, 2023
Venue: Hangzhou International Expo Center (G20)
Organizer: Hangzhou Huawei Exhibition Co., Ltd
Organized by: Hangzhou Huawei Exhibition Co., Ltd., Win Win Holding Group Co., Ltd., Jimai New E-commerce
Co organizer: Jinjiang Umbrella Industry Association, Yongkang E-commerce Promotion Association
100000+visitors 1500+high-quality brand 1800+new e-commerce channel providers/service providers 50000 square meters
Hangzhou E-Commerce New Channel Exhibition (Jimai E-Commerce Festival) is the most representative national theme exhibition focusing on e-commerce development and helping enterprises with digital marketing, and also a landmark event based on the development of Hangzhou's characteristic industries; Gather the most cutting-edge e-commerce experience scenes, the most effective business negotiation opportunities, the most powerful brand communication volume, the most powerful traders and players, and the largest cross-border communication platform in the industry. Provide the most valuable docking and cooperation field for brand, channel and service providers.
Quick shake head anchor selection meeting X national top leaders selection meeting X 7+3 docking dinner
Jimai is a new e-commerce omni channel super service provider focusing on the enterprise's realization of global marketing of good goods and industrial upgrading. With exhibition services as the starting point, we will establish a high-quality resource community of 100 league players, 100 league players, 100 league services, and 100 league brands. We will innovate a full link service system with "private board", "industrial belt", and "online docking platform" as the normal carrier, and create an accurate docking ecological service position for good products, good services, and good channels.
We are committed to becoming a benchmark exhibition for e-commerce people to punch cards, and building an e-commerce omni channel solution and resource matching platform. Help merchants find more business certainty with the best service!
Highlights
1. 1800+industry channels, gathering domestic leading e-commerce forces, covering the full dimension and efficient docking of eight online and offline channel matrices:
2. 100+heavyweight political and commercial celebrities came to the scene to talk directly with 100+celebrities and discuss the new e-commerce growth logic;
3. 10+professional forums and competitions, breaking the circle of ideas, and GET product sales growth strategy;
4. Three major theme festivals: Celebrity Live Festival, Private Group Buying Festival, Hundred Talents Channel Festival;
5. The characteristic service block is created with ingenuity, and special areas such as channels, brands, service matrix (private domain, grass planting, e-commerce services, live broadcast) are set up, with one library and one street for efficient connection
Exhibition scope:
Hall B: food, beauty, clothing: snacks, specialties, agricultural products, vegetables, cosmetics, clothing!
Hall C: mother and baby, gift hall: 3c digital, food for pregnant and baby children, small household appliances, gift supply chain!
Hall D: Home Department Store; Kitchenware, bamboo and wood products, ceramics, home textiles, lighting appliances~!
Exhibition area for new channel service providers: e-commerce platform, MCN organization, exhibition area for new e-commerce service alliance, online celebrity selection area!
Please contact the exhibition organizer for confirmation before participating in the exhibition.
Telephone:17810353883
Truename:Miss Hu
Mobile:17810353883
Address:No. 353, Benjing Avenue, Xiaoshan District, Hangzhou, Zhejiang