The 12th Chengdu International Education Expo (2022)
Industry:

Toys / Gifts / Crafts

Cycle:

Once a year

Time:

2022/06/04 - 06/05 (Sat To Sun Total 2 Days) Error Correction

Address:

Chengdu Chengdu Century City New International Convention and Exhibition Center ChinaSichuan ProvinceChengdu T33, F1 floor, Century City New International Exhibition Center, No. 198, Century City Road, Wuhou District, Chengdu, Sichuan

Sponsor:

Organizing Committee of Western China Education Expo

Organizer:

Organizing Committee of Western China Education Expo

Co-organizer:

Organizing Committee of Western China Education Expo
 2022The 12th Western China (Chengdu and Chongqing) International Study Abroad Education Expo
At the same time, the 2022 China Chongqing international overseas study and study abroad immigrant investment and real estate exhibition was held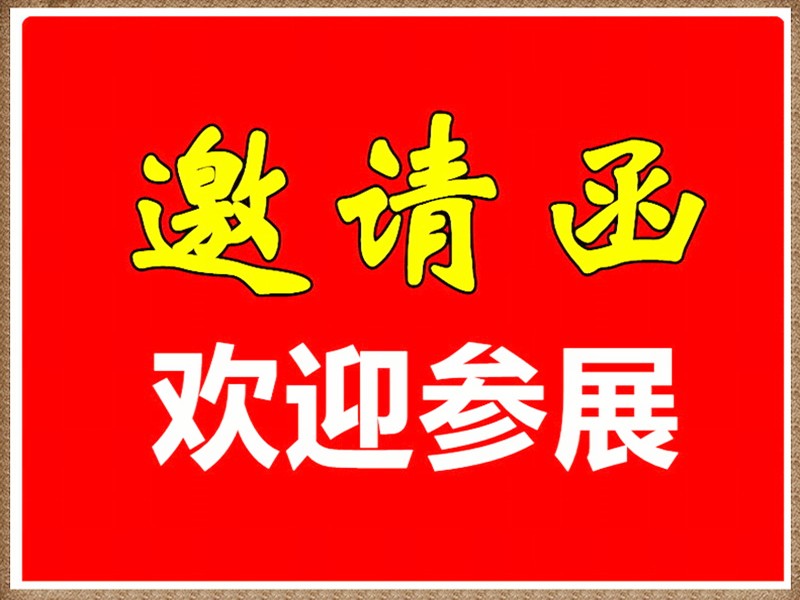 Organizer: Organizing Committee of Western China Education Expo
Organizer:Chongqing Ganghua Exhibition Co., Ltd
Proposed company:Culture and Education Department of the Australian Embassy        Education Department of the Malaysian Embassy in China
IDPEducation consulting (Beijing) Co., Ltd    Consulate of the Republic of Korea in Chengdu
Consulate of Pakistan in Chengdu            French Consulate in Chengdu
                    German Consulate in Chengdu                Consulate of Sri Lanka in Chengdu
Consulate of Singapore in Chengdu               Thai Consulate in Chengdu
Education Department of the Canadian Embassy in China         Education Department of the US embassy in China
    Danish Consulate in Chongqing                Japanese Consulate in Chongqing
Consulate of Hungary in Chongqing              Canadian Consulate in Chongqing
Cambodian consulate in Chongqing              British Consulate in Chongqing
Philippine Consulate in Chongqing              Cultural and Educational Department of the Russian Embassy
Italian Education Center                  Ukrainian Education Center
Exhibition background
Located in Western China, Sichuan is an important junction of southwest, northwest and central regions. It is an important intersection and transportation corridor connecting central China, southwest and northwest, Central Asia, South Asia and Southeast Asia. Covering an area of 486000 square kilometers, it has jurisdiction over 21 cities (prefectures) and 183 counties (cities and districts). It is a province with large resources, population and economy in China, with a resident population of 80.76 million. There are 26000 schools at all levels in the province, with 15.79 million students and 950000 teaching staff, including 79000 full-time teachers. There are 99 colleges and universities with more than 1.2 million college students. Such a large number of various schools have made Chengdu and Chongqing worthy of the title of West China Education Center. Moreover, the economic level of Chengdu and Chongqing has always been in the leading position in the western region. Therefore, Sichuan, Chengdu and Chongqing have become the key areas for colleges and universities at home and abroad to recruit students every year.
As one of the world's recognized major Source countries for overseas students, China has become the forefront of universities in major destination countries competing to attract excellent Chinese students. According to the statistics of the Ministry of education, the number of students studying abroad in 2021 has increased by 20% compared with that in 2020. It is expected that the number of students studying abroad this year will be close to 800000. According to incomplete statistics, the number of students studying abroad in Sichuan in 2021 will be nearly 80000, accounting for about 10% of the national number of students studying abroad every year, second only to Beijing and Shanghai. It is expected that it will continue to rise in the next few years. Moreover, more and more children of working families will study abroad, and the market for young students has gradually emerged.
The 2022 Western China (Chengdu and Chongqing) International study abroad education exhibition has attracted more than 100 colleges and universities from more than 20 countries and regions around the world. The students and parents consulted on site have gained a lot. With years of successful experience and accumulation of resources, the organizing committee, based on the western region and taking the route of internationalization and branding, strives to build the education exhibition into the most representative brand exhibition in the education industry in Sichuan, There will be a qualitative leap in the scale, effect and brand influence of this education exhibition, so that the international education exhibition can truly build a bridge for overseas colleges and universities and overseas study and immigration service institutions to deeply develop the education markets in Sichuan and Chongqing, such as enrollment publicity, international education cooperation and exchange.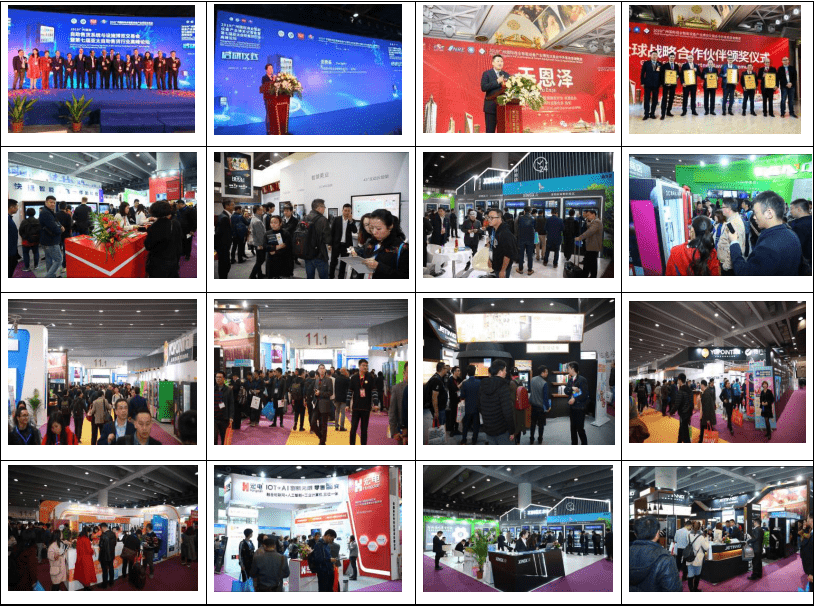 Highlights of the exhibition:
meetingschedule
Chengdu (Chengdu Century City New International Convention and Exhibition Center)
Conference activities
A. Chongqing legal study abroad agents collectively participated in the exhibition and carried out consultation activities for students' parents
exhibitioncontent
College entrance examination enrollment consultation exhibition area, international education exchange exhibition area, vocational education training and private education enrollment consultation exhibition area, overseas real estate exhibition area
Charging standard
Charging standard:
Abroad: $2800 / standard booth (10% extra for double-sided open booth)
Audience invitation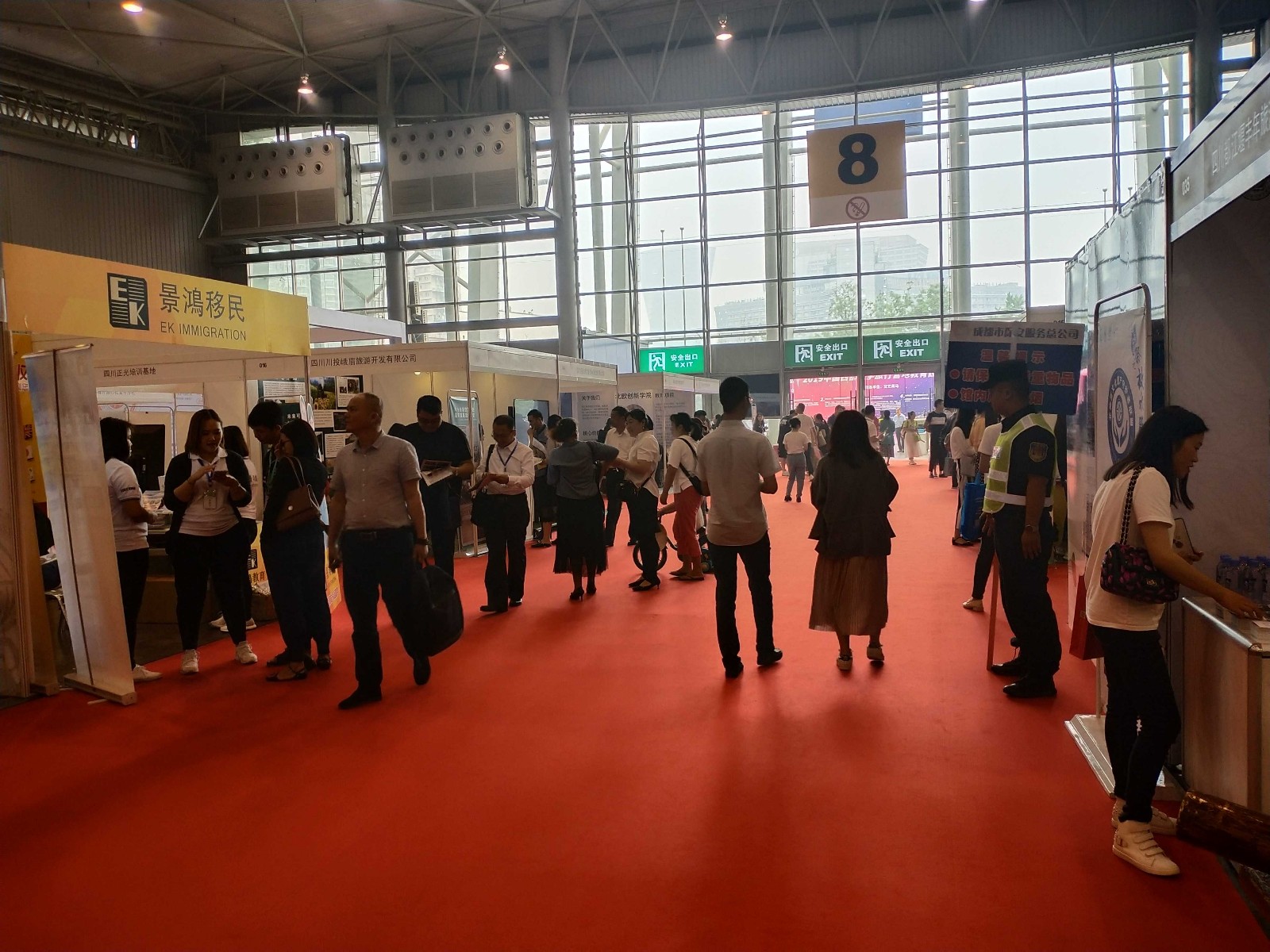 A. Go to the international exchange and cooperation departments and consulting institutions of various universities, and distribute the information of this exhibition through them.
B. Print Dahai report and post it at the campuses of universities, middle schools, high schools and colleges in Chongqing.
C.Visitor range:Students and their parents in Sichuan, Chongqing and surrounding provinces and cities, heads of domestic provincial, district and municipal education authorities, heads of colleges and universities at all levels, experts, scholars, social in-service personnel, heads of educational investment institutions and educational financial institutions, heads of legal overseas study agencies and school running institutions approved by the state, and business, education and cultural officials of foreign embassies in China
Participation procedure
1. Exhibitors are requested to fill in the "exhibition receipt form" in detail, affix their official seal, and send or scan it to the organizing committee. The booth fee must be remitted to the account designated by the conference within 5 days after registration.
2. According to the principle of "registration first, payment first and arrangement first", the organizing committee has the right to automatically cancel or move the unpaid booth until it is full.
3. After confirming the booth, the organizing committee will send the exhibitor manual to the exhibitors. The manual includes the detailed schedule of the conference, exhibition transportation, booth design and construction, travel and accommodation (preferential price) arrangement, article rental and waiter, advertising, visa application, weather and other relevant service information. Colleges and institutions that need to pick up the plane should contact the organizing committee five days in advance at their own expenses.
4. Details and special requirements such as the height arrangement of exhibitors shall be indicated in the exhibition contract form.
5. The organizing committee will engrave the name of the booth lintel in Chinese and English based on the registered institution contract.
6. Deadline for registration: 5 days before Chongqing launch.
Address of organizing committee: langgao Convention and Exhibition International Plaza, Nan'an District, Chongqing
mobile phoneMOB:15683161159  QQ:1933420768
contactsCONTACT: Miss Huang
wechat number:15683161159
Examination and enrollment consultation exhibition area, international education exchange exhibition area, vocational education training and private education enrollment consultation exhibition area, overseas real estate exhibition area

Please contact the organizer of the exhibition before participating in the exhibition.
Company:Chongqing Ganghua Exhibition Co., Ltd
Telephone:15683161159
Truename:Ms. Huang
Mobile:15683161159
Fax:023-86156500
E-mail:1933420768@qq.com
QQ:1933420768
Address:Chongqing Nanan langgao International