2023 Japan Energy and Power Show
Industry:

Chemical / Energy / Environment

Cycle:

Twice a year

Time:

2023/03/15 - 03/17 (Wed To Fri Total 3 Days) Error Correction

Address:

Tokyo · Japan Tokyo Big Sight International Exhibition Center JapanTokyo 3-21-1 Ariake, Koto-ku, Tokyo 135-0063, Japan

Sponsor:

Reed Exhibitions Japan Co., Ltd

Organizer:

Reed Exhibitions Japan Co., Ltd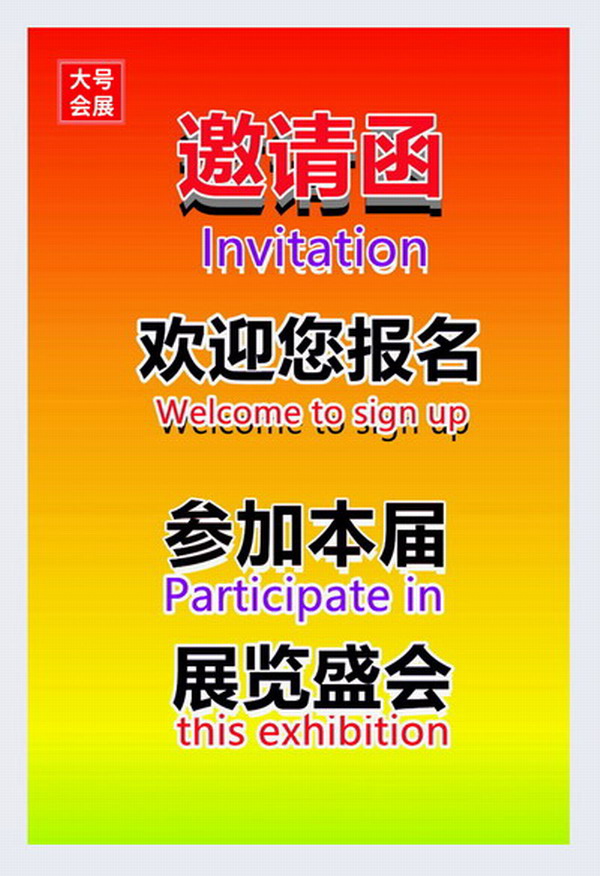 2023 Japan International Solar PV Exhibition PV EXPO
Exhibition time: March 15-17, 2023; Tokyo BIG SIGHT
Exhibition scale: about 1200 exhibitors; Number of visitors: about 50000;
Organizer: Reed Exhibitions Japan Co., Ltd
Organizer: Shanghai Maosheng Exhibition Service Co., Ltd. - Japanese exhibition service provider
Exhibition introduction
PV EXPO in Tokyo, Japan is one of the large-scale and brick oriented solar PV exhibitions in Asia. Held by Reed Exhibitions Japan Ltd., the exhibition is held twice a year. With the gradual expansion of PV EXPO exhibition scale in Tokyo, Japan, and with the help of the exhibition organizer, it has become a good platform for developing Japan, the world's second largest solar energy market, and the growing Asian solar energy market. At the same time, 248 conferences, forums and speeches on photovoltaic industry were held to show the advanced solar energy technology and predict the development trend of the industry. A total of 1000 special guests participated in the special keynote speech forum, and the dinner held gathered many top leaders of the industry. Many well-known enterprises, such as Huawei, Hanhua, Jinke Energy, Jingao, Panasonic, Sharp, Sungrow Power, Yingli, BYD, Harun Photovoltaic, Lide, Zhongxinbo, Jingumei, Aikang, etc., showed their new technologies and products at the scene. More media have created momentum for the exhibition publicity, which is a truly grand event in the solar industry. Japan International Solar Energy Exhibition Photovoltaic Exhibition consists of nine sub exhibitions, which is a renewable energy industry exhibition with large scale, strong brick industry and great influence in Japan and even Asia.
Hold exhibitions at the same time
1. FC EXPO Hydrogen and Fuel Cell Exhibition
FC EXPO is the largest hydrogen fuel cell exhibition in the world. A leading international exhibition that showcases various technologies, components, materials, equipment and finished fuel cells for hydrogen and fuel cell R&D and manufacturing.
2. PV EXPO Solar PV Exhibition
PV EXPO is the largest photovoltaic industry exhibition in Japan. Zuixin's technologies, materials, manufacturing technologies and solar cells/modules will be exhibited within the full range of requirements.
3. BATTERY JAPAN Secondary Battery Exhibition
BATTERY JAPAN is the world's leading international exhibition of rechargeable batteries, showcasing various components, materials, equipment and finished rechargeable batteries for research, development and manufacturing of rechargeable batteries.
4. SMART GRID EXPO Smart Grid and Energy Storage System Exhibition
SMART GRID EXPO is an international smart grid and energy storage system exhibition held in Zuidai, Japan, which showcases various cutting-edge technologies and products related to smart grids and smart communities.
5. WIND EXPO
WIND EXPO is the largest wind energy exhibition in Japan. From components, equipment, various services to wind turbines... a variety of cutting-edge products and technologies will be displayed.
6. BIOMASS EXPO:
BIOMASS EXPO is the largest biomass power generation exhibition in Japan. An exhibition dedicated to biomass power generation and its related equipment, technology and services.
Scope of exhibition
★ Device/material: single crystal/polycrystalline silicon, amorphous silicon, compliant semiconductor, module negative, electrode plastic, filling/sealing materials, frame materials, interconnection materials, arrays, etc
★ Assessment, detection and analysis: battery, thickness and electrochemical measuring instrument; Weigher, ammeter, voltmeter and flowmeter; Thermometer, light sensor, optical radiometer, film detector, etc
★ Manufacturing equipment: furnace/diffusion furnace/mold, surface processing machine/coating machine, CVD machine, slicing machine, cutting machine
★ Photovoltaic system: cable connector, junction box, shunt, distribution box, power regulator, etc
★ Solar cell, module: single crystal, polycrystalline solar cell module, amorphous solar cell module, thin film solar cell module, other solar cell modules
Please contact the exhibition organizer for confirmation before participating in the exhibition.
Company:Shanghai Maosheng Exhibition Service Co., Ltd
Truename:Wu Chengsong
Mobile:18912623923
Address:3-21-1 Ariake, Koto-ku, Tokyo 135-0063, Japan