Asia 2023 Japan Adhesive Exhibition Adhesion&Joining Expo
Industry:

Home / Appliances / Commodity

Time:

2023/05/17 - 05/19 (Wed To Fri Total 3 Days) Error Correction

Address:

Osaka · Japan Intex Osaka, Osaka International Convention and Exhibition Center JapanOsaka 1-5-102 Nanko-Kita, Suminoe-ku Osaka, 559-0034 Japan

Sponsor:

Reed Exhibitions Japan Co., Ltd

Organizer:

Shanghai Maosheng Exhibition Co., Ltd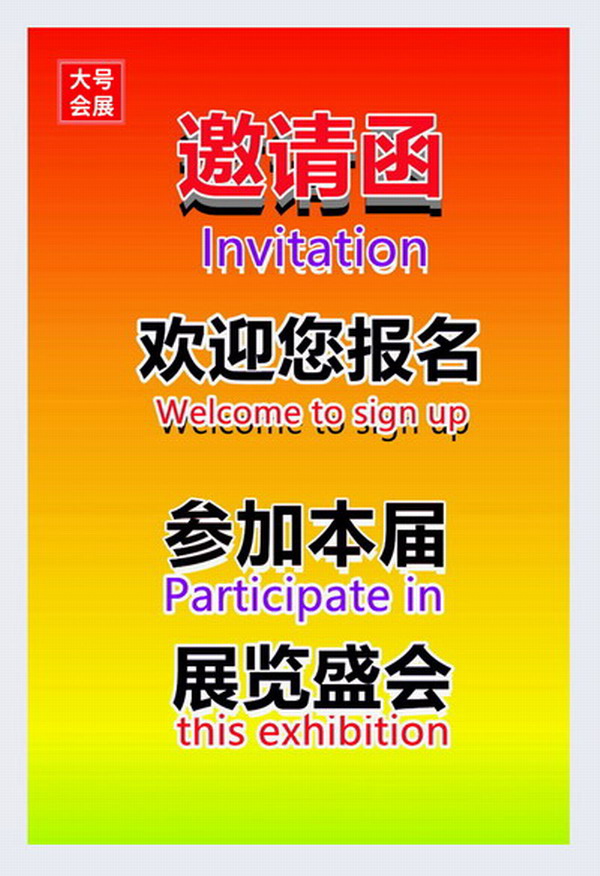 2023 Japan International Adhesive Exhibition Adhesion& Joining Expo
Exhibition time: May 17-19, 2023; Osaka International Exhibition Hall, Japan
Exhibition scale: about 1200 exhibitors; Number of visitors: about 50000;
Organizer: Reed Exhibitions Japan Co., Ltd
Organizer: Shanghai Maosheng Exhibition Service Co., Ltd. - professional exhibition service provider in Japan
【 Exhibition introduction 】
2023 ADHESION& ADHESION; Joining Expo was held by Reed Exhibitions Japan Ltd. This exhibition will be held on May 17, 2023. It is estimated that the exhibition area will reach 21000 square meters, the number of visitors will reach 59740, and the number of exhibitors and brands will reach 600.
ADHESION JOINING EXPO, a new exhibition in FINETECH JAPAN, a Japanese high-performance materials exhibition, is held by Reed Exhibitions Japan Ltd., a Japanese exhibition company. It is held once a year and toured in Chiba and Osaka.
Based on the fact that the joint between metal and plastic and between steel and aluminum alloy will require high-performance adhesives, these advanced technologies unique to Japan are rarely published in the public at present, and manufacturers need an effective platform to promote such products. Therefore, the first adhesive exhibition will be used for cutting-edge adhesive materials and joint technologies in various fields such as automobile, electronics, architecture, etc. It gathers exhibitors in the industry related to adhesive, tape/adhesive film, surface treatment device, bonding equipment and technology, as well as technical testing, measurement and analysis to jointly exchange industry information.
The "High Performance Film Materials Exhibition", "High Performance Metal Materials Exhibition", "High Performance Ceramic Materials Exhibition", "High Performance Plastics Exhibition" and "High Performance Coatings Exhibition" held in the same place at the same time have attracted the attention of professional exhibitors and visitors as well-known activities.
[Exhibition held at the same time]
1. PLASTIC JAPAN
With the development of "lightweight", "metal substitution" and "ecological materials" such as engineering plastics, CFRP, cellulose nanofibers and bioplastics, the demand for high-performance plastics is expanding. This exhibition will showcase all technologies related to the plastic industry, from plastic raw materials and additives to molding and processing machines and recycling technologies.
2. High performance metal exhibition METAL JAPAN
The exhibition brings together a wide range of high-performance metal materials and processing equipment, testing/analysis equipment, recycling technology, etc. It is held twice a year in Osaka and Tokyo.
3. High Performance Ceramics Exhibition CERAMIC JAPAN
The exhibition brings together a variety of high-performance ceramics, materials, forming/processing equipment, combustion/heating equipment, evaluation/testing/analysis equipment, etc. It is held twice a year in Osaka and Tokyo.
4. High Performance Paint& Coating JAPAN TOKYO
The exhibition brings together the latest paint and coating technologies in automotive, electronics, architecture and other fields. It is held twice a year in Osaka and Tokyo.
5. Film Tech Japan
High performance film is a functional film active in various fields such as motor, automobile, building materials, medicine, food packaging, etc. This exhibition is a film industry exhibition showing functional films, forming machines, inspection/measurement/analysis equipment, etc
[Scope of Exhibition]
Adhesive materials: adhesive film, tape, adhesive agent and raw materials/additives
Joining equipment and technology: laser welding, separation welding, ultrasonic welding, etc
Test/measurement/analysis: test, measurement and evaluation of bonding strength/bonding strength Inspection/measurement/evaluation/test, non-destructive testing of equipment, coating testing equipment, etc
Bonding and bonding related equipment: coating equipment, drying equipment, cleaning equipment, UV curing equipment, VOC purification equipment, etc
Please contact the exhibition organizer for confirmation before participating in the exhibition.
Company:Shanghai Maosheng Exhibition Co., Ltd
Truename:Miss Wang
Mobile:18913292209
Address:1-5-102 Nanko-Kita, Suminoe-ku Osaka, 559-0034 Japan