2023 Shanghai International Advanced Ceramics Exhibition
Industry:

Chemical / Energy / Environment

Cycle:

Once a year

Time:

2023/11/29 - 12/01 (Wed To Fri Total 3 Days) Error Correction

Address:

Shanghai Shanghai New International Expo Center (SNIEC) ChinaShanghaiPudong New Area 2345 Longyang Road, Pudong New Area, Shanghai

Sponsor:

Quanlian Metallurgical Chamber of Commerce, China Baowu Iron and Steel Group Co., Ltd., Shanghai Society of Metals

Organizer:

Hengmai Exhibition (Shanghai) Co., Ltd

Co-organizer:

Hengmai Exhibition (Shanghai) Co., Ltd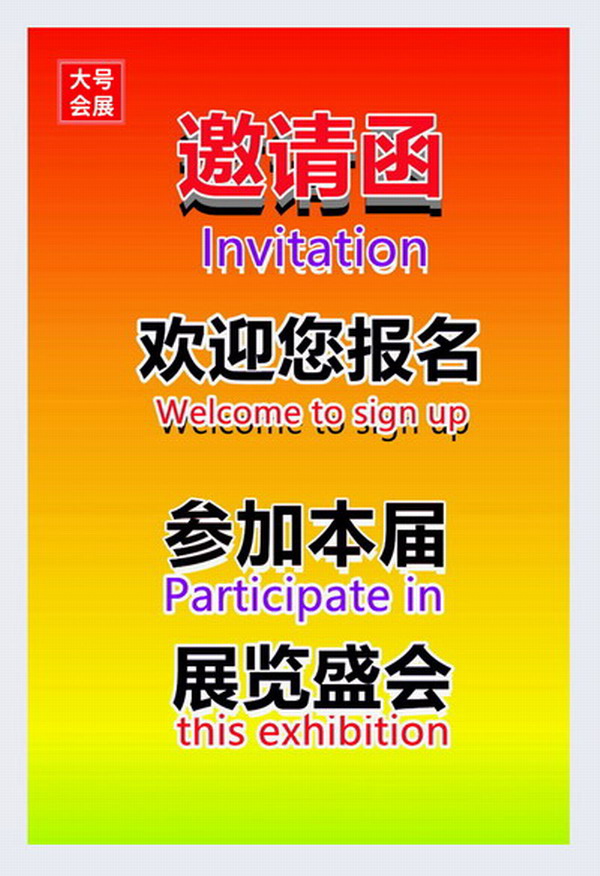 》》》Exhibition summary:

2023 Shanghai International Advanced Ceramics Exhibition is expected to attract nearly 500 enterprises from all over the world, with an exhibition area of 30,000 square meters, and more than 20,000 traders, dealers, agents and professional buyers, creating a top event in the global metallurgical industry.
》》》Industry event:
Looking at the global economic growth downturn, the trend of anti globalization is rising, trade protectionism is rising, and uncertainty and instability are increasing. While the structural adjustment and reform agenda of China's economy continues, the Chinese government issued micro stimulus measures to reduce the slowdown of China's economy. However, at the beginning of 2017, China's economy is expected to perform stably, and steel demand will remain strong. However, as the Chinese government tries to tighten its real estate policy again, the Chinese economy is expected to slow down gradually. Faced with many problems, we still have to look to the future. The purpose of this conference is to build a platform for exchange and cooperation, invite industry leaders, talk about market trends, focus on industry changes, grasp industry hot spots, and gather upstream and downstream customers in the metallurgical industry, including metallurgical kilns, refractories, energy and power, aerospace, petrochemical, iron and steel metallurgy, coal, machinery manufacturing research institutions and other enterprises, to promote the development of the ceramic industry.
2023 Shanghai International Advanced Ceramics Exhibition will be held in Shanghai New International Expo Center from November 29 to December 1, 2023. With the purpose of "highlighting brand, pioneering and innovation, and focusing on effectiveness", this conference will provide a "high level, high grade, and high quality" exhibition stage for the vast number of exhibitors with a new concept by virtue of unique creativity, scientific and reasonable integration and communication and excellent services, and create the largest, most valuable, and most valuable top-level event in the ceramic industry. We look forward to your participation in this exhibition.
Advanced ceramic raw materials:
Oxide -- alumina, zirconia and others
Carbide -- silicon carbide, zirconium carbide, titanium carbide, boron carbide and others
Nitrides -- aluminum nitride, silicon nitride, boron nitride and others
Boride -- Amorphous crystalline titanium boride, silicon boride and other additives
Advanced ceramic equipment:
Material preparation -- grinding, mixing and others
Molding -- die press and others
Drying -- drum chamber jet micro blog and others
Measurement control valve sensing and others
Thermal engineering -- burner, kiln and others
Experimental equipment -- calorimeter, analyzer, dilatometer, tester, microscope and others
3D-3D printing manufacturing equipment
Advanced ceramic components/products:
Structural ceramics, electronic ceramics, high-temperature ceramics, ceramic bearings, ceramic tools, optical ceramics, ceramic membranes, ceramic catalyst carriers, biomedical ceramics, ceramic matrix composites, artificial crystals, refractories, etc;
Please contact the exhibition organizer for confirmation before participating in the exhibition.
Company:Hengmai Exhibition (Shanghai) Co., Ltd
Truename:Liang Jiajin
Mobile:13681658788
Address:2345 Longyang Road, Pudong New Area, Shanghai