IPDE2023 China (Beijing) International Prefabricated Vegetable Industry Expo
Industry:

Travel / Hotel / Catering

Cycle:

Once a year

Time:

2023/05/23 - 05/25 (Tues To Thur Total 3 Days) Error Correction

Address:

Beijing China International Exhibition Center (Jing'anzhuang Museum) ChinaBeijingChaoyang District 6 North Third Ring East Rd, Chaoyang District, Beijing

Sponsor:

Beijing Bowei Exhibition Co., Ltd

Organizer:

Beijing Bowei Exhibition Co., Ltd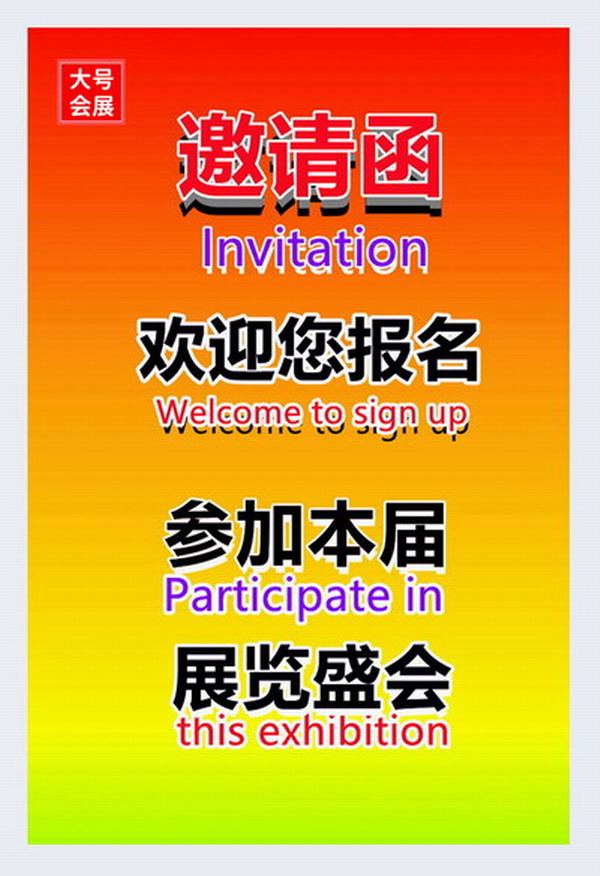 PDE2023 China (Beijing) International Prefabricated Vegetable Industry Expo
Integration, innovation, empowerment and win-win
Leading brand of domestic professional prefabricated vegetable exhibition
Gathered more than 10 years of strength and creativity to make
Time: May 23-25, 2023 Venue: China International Exhibition Center, Beijing
[Exhibition background]
Policy support and industry guidance:
Since 2020, prefabricated dishes have gradually entered the local two sessions and the party congress, and began to receive high attention from local governments, and corresponding favorable policies have also emerged. Prefabricated vegetables have promoted the new upgrading of China's agriculture. Local governments have made a high-profile layout, formed an industrial alliance for prefabricated vegetables, and supported the development of the prefabricated vegetables industry through industrial parks, brand promotion, export promotion, capital, technology, innovation, talents and other aspects. Faced with a new blue ocean of trillion level market, all regions have increased their layout in order to seize the first opportunity in the "new track". Under the grand feast, it was time to seize the "new outlet" of the prefabricated vegetable industry.
Market prospect, both supply and demand are prosperous:
According to institutional data, the scale of China's prefabricated vegetable industry is estimated to be 345.9 billion yuan in 2021. It is estimated that the Chinese prefabricated vegetable market will maintain a high growth rate of about 20% in the future, and the prefabricated vegetable market will reach 516.5 billion yuan in 2023. It is estimated that by 2025, it will exceed 830 billion yuan, with a compound annual growth rate of 21.5%. Among them, the scale of the C-end market will account for nearly 30%. Among the ten new year's goods data recently released by Tmall, the sales of prefabricated dishes increased 16 times compared with last year. Affected by the epidemic, the existence of the unknown prefabricated dishes in the consumer market more than a year ago is almost geometric. The intelligent production mode and the improvement of cold chain logistics provide basic conditions for extending the shelf life of prefabricated vegetables and expanding the distribution range. Central kitchen+chain retail+online retail has undoubtedly become a new consumption mode to stimulate the catering industry.
【 Exhibition introduction 】
2023 China (Beijing) International Prefabricated Vegetable Industry Expo is the first professional exhibition with the theme of "Prefabricated Vegetable" in China. It will bring together the most comprehensive upstream and downstream high-quality enterprises in the prefabricated vegetable industry at home and abroad, and create "China's largest one-stop exhibition and trading platform for the prefabricated vegetable industry"! With the theme of "breaking through the region and going to the country" and the concept of "integration, innovation, empowerment and win-win", we will focus on food safety, cost control and efficiency improvement, expand sales channels and how to penetrate the C-end market, deeply sort out the development pain points of the prefabricated vegetable industry, and focus on displaying the upstream and downstream industrial chains, development trends and technical solutions in the prefabricated vegetable industry, so as to build a professional, complete The high-quality international exhibition, exchange and procurement platform will present a phenomenal industrial feast in the prefabricated vegetable industry. The significance of the exhibition is to promote the healthy and rapid development of the prefabricated vegetable industry from the aspects of prefabricated vegetable research and development, raw materials, processing, channels, promotion, business cooperation, etc., and to make contributions to social development from an international perspective as a platform for discussion, exchange and the latest information release of prefabricated vegetables, It aims to create the first exhibition in China's prefabricated vegetable industry.
[Exhibition advantages]
1. Domestic professional theme exhibition focusing on "prefabricated vegetable industry".
2. The professional exhibition company has accumulated more than 10 years of strength, ingenuity and production, and the annual event.
3. Food&Beverage Exhibition and Food&Beverage Materials Exhibition were held at the same time, and the two exhibitions were linked to share massive resources.
4. With the help of many domestic catering related associations, 10,000 professional buyers were gathered.
5. Find new buyers in exclusive meetings with top people& Partners.
6. Show your products and services to the world's fastest growing market.
7. Promote your brand directly to thousands of high-end buyers.
8. Personalized and precise invitation, deeply rooted in the North China sales network, and introduced professional visitors to the conference.
9. Domestic and foreign mainstream media and large portal websites report comprehensively to ensure the exhibition effect.
10. At the same time, 10+theme forums were held to invite professionals in the prefabricated vegetable industry at home and abroad to conduct in-depth exchanges and sharing.
[Target audience]
1. Heads of catering enterprises in hotel catering enterprises, catering chain enterprises, supermarket convenience enterprises, farmers' markets, e-commerce enterprises, takeout enterprises, cafes, schools, military, hospitals, aviation, cruise, trains and other fields;
2. Wholesalers, distributors, traders, retailers, hotel catering distributors, food distribution e-commerce, etc. in the food and beverage supply chain field;
3. Specialized markets such as meat food, aquatic products and seafood, frozen food, food refrigeration logistics base, agricultural trade wholesale and agricultural and sideline products trading center;
[Audience analysis]
60000+professional visitors looking for suppliers and partners
1、 Coffee drink shop/bakery/Chinese and Western restaurant (15.28%)
2、 Large supermarket/convenience store/retail store (11.64%)
3、 Group meal/central kitchen/takeout industry (9.95%)
4、 Food and beverage manufacturing/processing (13.83%)
5、 Hotel/Education/Medical/Aviation (10.53%)
6、 E-commerce/live broadcast/logistics (8.26%)
7、 Food and beverage importers/general agents/distributors/distributors (13.65%)
8、 Catering chain/franchise store (10.12%)
9、 Catering, food and other service providers (4.59%)
Concurrent Activities
Main forum
2023 China Prefabricated Vegetable Industry Development Conference
Special Innovation Forum
2023 China Prefabricated Vegetable Investment and Financing Forum
2023 China Prefabricated Vegetable Supply Chain Innovation Forum
2023 China Food and Beverage Industry Ecological Prefabricated Vegetable Future Development Summit
2023 Dialogue on New Retail Marketing Innovation of Chinese Prefabricated Dishes
2023 Prospects for Opportunities and Challenges of Chinese E-commerce Delivery Channels
Concurrent supporting activities
2023 Promotion Conference for Innovation of China's Prefabricated Vegetable Industry Layout
Interpretation of 2023 China's Precast Vegetable Industry Development Report
2023 Innovation List of China's Prefabricated Vegetable Industry
[Promotion]
1、 Mainstream Media; Industry media speak together to create industry news points.
2、 Live broadcast with goods, hot spot interpretation, synchronous exhibition, and establish diversified promotion channels.
3、 With the help of social new media, we can directly reach the target group and create a "media group" online and offline simultaneously.
4、 On site interview and concentrated presentation of products.
5、 Multiple press conferences; Roadshow to achieve brand endorsement.
6、 Exhibition prints and exhibition hall advertisements highlight official certification.
7、 Group visit, and shuttle bus to and from centralized markets in the province and surrounding cities.
[Exhibition scale]
20000 ㎡ exhibition area
500 exhibitors at home and abroad
1000 international standard booths
Beijing Prefabricated Vegetable Industry Expo integrates the four functions of channel maintenance, trend release, industry exchange and trade transaction, leading the industry development trend. The exhibition will gather various domestic catering industry associations, supermarket convenience industry associations, e-commerce industry associations and other platform resources to jointly invite high-quality exhibitors and buyers, expand the coverage of the exhibition, bring the most professional and high-quality buyer resources for this event, expand business cooperation, and jointly communicate and discuss the future development trend and direction of the prefabricated vegetable industry!
[Participation qualification]
The applicant shall be an enterprise or public institution registered with the State Administration for Industry and Commerce, and shall have a Business License and legal approval documents within the period of validity of production and operation. Exhibitors can participate in the exhibition only after their products have been identified and qualified by competent authorities at all levels.
[Exhibition procedures]
1. Exhibitors shall carefully fill in the Exhibition Application and Contract Form after selecting the booth, and fax or mail it to the organizing committee after affixing the official seal.
2. The organizing committee adheres to the principle of first application, first payment and first confirmation. Within seven working days after signing the contract, transfer the full amount or 50% of the exhibition fee to the bank account designated by the organizing committee of the conference. If the payment is overdue, the organizing committee has the right to change the original booth or cancel its participation qualification.
3. The Organizing Committee will have the right to adjust some of the confirmed booths according to the overall effect of the venue and the needs of fire safety.
IPDE Beijing Prefabricated Vegetable Exhibition Registration Contact Office:
Prefabricated food materials: aquatic products, meat and poultry, pastries, fruits and vegetables;
Convenient dishes: catering own brand convenient dishes, food bags, microwave dishes, conditioning bags, etc;
Convenient staple food: instant noodles, instant rice noodles, instant rice noodles, instant rice noodles, instant rice, instant porridge, etc;
Compound condiments: hotpot sauce, soy sauce, bittern, soup, marinade, spice, oil, food additives, seasoning bags, western food condiments, condiments, etc;
Quick frozen food: quick frozen pasta, quick frozen dumplings, quick frozen hand cakes, quick frozen balls, quick frozen cuisine, etc;
Self heating food: self heating hot pot, self heating barbecue, self heating rice, self heating rice noodles, self heating hot and sour noodles, self heating chaos, etc;
Instant food: cooked meat (stewed products, ham sausage, lunch meat, hot dog sausage, etc.), meal substitute food (milk shake, chicken breast, energy stick, meal substitute sausage, etc.);
Mechanical equipment and convenient supporting facilities: production mechanical equipment, packaging mechanical equipment, aluminum foil lunch boxes, fast food boxes, convenient paper bowls, paper cups, degradable fast food boxes, convenient tableware, wood chip boxes, aluminum oxide coating boxes, biodegradable meal bags and other packaging, heating packs, general packaging, brand planning, etc;
New retail: smart restaurants (vending machines), information service providers, etc;
Cold chain logistics: logistics, warehousing and service providers;
Please contact the exhibition organizer for confirmation before participating in the exhibition.
Company:Beijing Bowei Exhibition Co., Ltd
Telephone:010-85377300
Truename:Xu Liang
Mobile:18618262201
E-mail:619095454@qq.com
Address:6 North Third Ring East Rd, Chaoyang District, Beijing