The 12th India (Mumbai) International Plastics Exhibition in 2023
Industry:

Industrial / Mechanical / Processing

Cycle:

Once every three years

Time:

2023/12/07 - 12/11 (Thur To Mon Total 5 Days) Error Correction

Address:

India MMRDA Exhibition Grounds, Mumbai IndiaAizaol Bandra-Kurla Complex (MMRDA Grounds) , Bandra-East Mumbai - 400 051 India

Sponsor:

AIPMA

Organizer:

Guangzhou Ogre Exhibition Co., Ltd

Co-organizer:

Guangzhou Ogre Exhibition Co., Ltd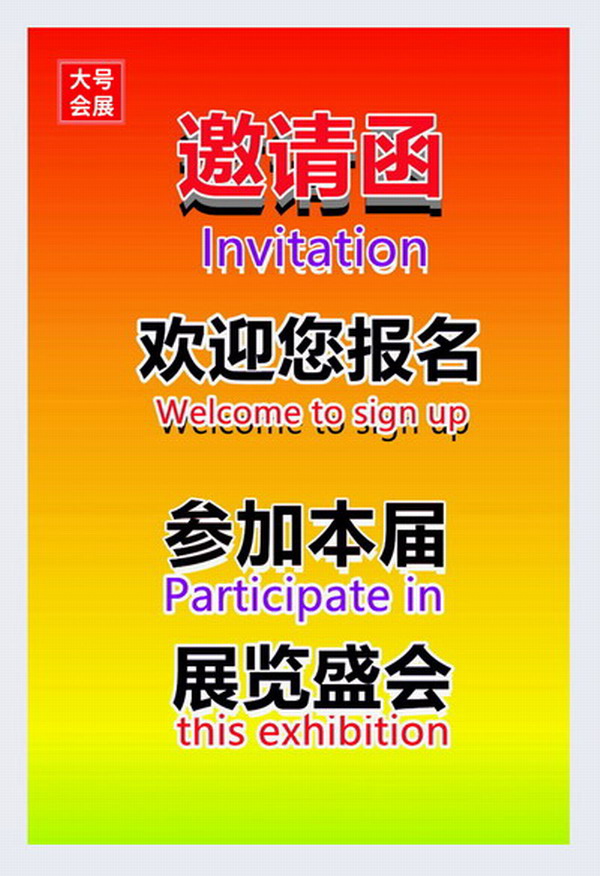 Exhibition introduction:
Plastics India has always been one of the top ten professional plastic exhibitions in the world, and has always maintained a high reputation and far-reaching influence in the world. The exhibition was hosted by AIPMA. The last (2020) exhibition covered an area of 110000 square meters, with 1483 exhibitors and more than 225000 professional visitors. The exhibitors and visitors come from 25 countries, including Germany, the United Kingdom, France, Portugal, Italy, the United States, Chinese Mainland, South Korea, Japan, Singapore, Austria, Bangladesh, Nepal, Bhutan, Myanmar, Thailand, Sri Lanka, the United Arab Emirates, Oman, Saudi Arabia, Nigeria, South Africa, Uganda and Tanzania.
China and India have complementary advantages in plastic industry and huge space for cooperation. More than 300 enterprises of the Chinese delegation participated in the "Plastics 2020 India (Mumbai)", with an exhibition area of more than 5000 square meters. The rapid growth of the exhibition area is the highest in history, indicating that many Chinese enterprises are very optimistic about the Indian market.
Market analysis:
In recent years, India's demand for the entire plastic industry is rising. In 2014, India's total plastic output was 7.5 million tons, in 2015, India's plastic output was 9 million tons, and in 2017, India's plastic industry grew at an annual rate of 12%. India's demand for plastic machinery is extremely strong, and there is a huge gap. Indian enterprises also love the excellent performance and ultra-high cost performance of Chinese products and equipment. In recent years, the quality and performance of China's equipment and products have been gradually improved. Machine tool exhibitions, auto parts exhibitions and industrial exhibitions held in India have been highly sought after by Chinese enterprises. Many enterprises need to go to India several times a year to participate in exhibitions, even cross industry exhibitions, which can prove that the Indian market brings great attraction to Chinese enterprises. Nearly 44% of the demand is expected to come from the agricultural sector in the future. The report points out that the increase of new PE capacity will greatly promote the total resin output of India, thus meeting the demand of the packaging industry.
India is one of the fastest growing economies in the world. Packaging, automobiles, household appliances, agricultural plastics and infrastructure construction continue to promote the rapid development of India's plastic industry, and plastic consumption continues to soar. Because India has a huge gap in plastic machinery and the consumption of plastic products is extremely prosperous, India has become a hot spot for the export of Chinese plastic machinery, and has also attracted many Chinese plastic machinery enterprises to invest and set up factories.
For many years, India has occupied one of the top ten export markets of China's plastic machinery. Ranked 7th in 2015; Ranked fourth in 2016; It ranked third in 2017 and fourth, second, fourth and fifth respectively in 2018-2021. According to customs statistics, in 2021, China's plastic machinery will be exported to India for 1782 million US dollars, with a year-on-year growth of 45.11%.
Mumbai is the capital of Maharashtra, known as the "commercial capital" and "financial capital" of India, and it gathers financial institutions such as the Reserve Bank of India (the Bank of India), the National Bank of India, the Stock Exchange and the headquarters of major companies. In recent years, remarkable achievements have been made in bilateral economic and trade cooperation, which has injected new impetus into the continuous development of bilateral relations and has become a highlight of bilateral relations. China has become India's largest trading partner for many consecutive years, and India is also China's largest trading partner in South Asia. The bilateral cooperation in investment and infrastructure is booming, and economic and trade cooperation is steadily advancing to a deeper and broader level. As important emerging economies, China and India have jointly entered the fast track of economic and social development and become an important driving force for prosperity and progress in Asia and even the world.
Plastic machinery and equipment: injection molding machine, film blowing machine, plastic calender, hollow blow molding machine, plastic molding machine, plastic granulator, plastic extruder, auxiliary machine of plastic machine, other plastic machinery, feeding and regeneration crusher, film drawing machine, foaming equipment bag making machine, etc;
Rubber and plastic processing equipment and quality testing instrument
Rubber and plastic raw materials, additives and auxiliary materials
Mold and accessories
Print& Packaging machinery and materials
All kinds of plastic products and plastic thin rubber and plastic products
Plastic recycling machinery and equipment and plastic industry services
Semi finished products, reinforced plastics
Please contact the exhibition organizer for confirmation before participating in the exhibition.
Company:Guangzhou Ogre Exhibition Co., Ltd
Telephone:020-34432713
Truename:Zhou Bo
Mobile:13632486168
E-mail:2850370925@qq.com
QQ:2850370925
Address:Room 8012, Xingdu Hotel, No. 172, Changgang Middle Road, Haizhu District, Guangzhou