2023 Changsha Gear Transmission Exhibition · 2023 Changsha Reduced Speed Transmission Exhibition
Industry:

Industrial / Mechanical / Processing

Time:

2023/04/21 - 04/23 (Fri To Sun Total 3 Days) Error Correction

Address:

Hunan Changsha International Convention and Exhibition Center ChinaHunan ProvinceChangsha CityChangsha County 118 Guozhan Road, Changsha County, Changsha City, Hunan Province

Sponsor:

2023 The 9th China (Changsha) International Gear Transmission and Reducer Exhibition

Organizer:

2023 The 9th China (Changsha) International Gear Transmission and Reducer Exhibition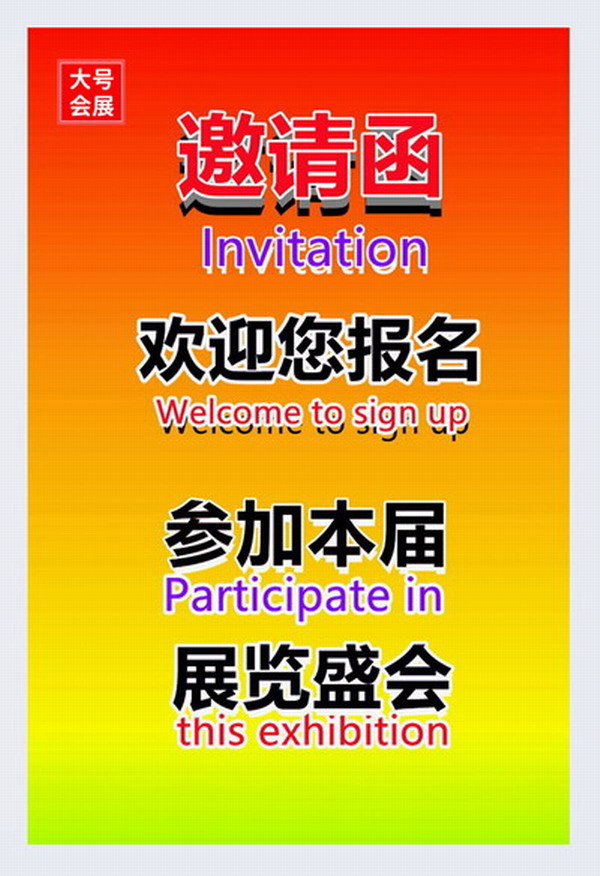 2023 Changsha Gear Transmission Exhibition · 2023 Changsha Reduced Speed Transmission Exhibition
2023 Changsha Gear Transmission and Reducer Exhibition (April 21-23)
2023 The 9th China (Changsha) International Gear Transmission and Reducer Exhibition
Time: April 21-23, 2023
Venue: Changsha International Convention and Exhibition Center
Exhibition background
In recent years, with the rapid development of China's economy and science and technology, gear transmission and reducer, as the indispensable industrial equipment in the national economy, are indispensable essential products for all walks of life, providing an important guarantee for the development of China's industrial manufacturing, mining, iron and steel metallurgy, metal processing, automobile manufacturing, and environmental protection industries. The demand is also increasing day by day, and the market contains huge development potential. At the same time, under the national "13th Five Year Plan" and the major policy of industrial restructuring, the gear transmission and reducer industry is facing huge market opportunities, which will certainly usher in the previous development opportunities.
This conference will take the exhibition purpose of "highlighting brand, pioneering innovation, focusing on effectiveness, and strengthening service" as its own responsibility to promote communication and development between domestic and foreign gear industries, create an effective platform for Chinese and foreign gear and reducer enterprises to promote technical exchanges, grasp new market opportunities, meet the one-stop efficient procurement needs of industry buyers, and effectively promote the development of China's gear and reducer industry. Warmly welcome domestic and foreign enterprises and industry professionals to come to the exhibition and exchange!
According to the statistics after the 2022 exhibition, the three-day exhibition attracted 31573 high-end buyers from many countries and regions at home and abroad, including machinery manufacturing, coal, smelting, medical, paper making, textile, food, pharmacy, military, environmental protection, coating and electroplating, dust removal, petroleum, chemical, thermal power generation, electronic power, household appliances, refrigeration, machinery, light industry, ports, shipbuilding, metal processing, construction, transportation, railway, transportation Glass, shipbuilding, automobile manufacturing, packaging, factories, sports facilities, warehousing, mines, ceramics, steel, batteries, printing, paper making, coal mines, coatings, inks, cooling, vehicle repair equipment, aviation, industry associations, etc; 62 visiting groups in the industry; During the same period, there were 11 technical exchange seminars and press conferences, 10 high-level forums, and 50 first-class media units reported on the exhibition.
Publicity and promotion
1. Data resources:
After years of precipitation, the company has established a database of nearly 800000 high-quality professional buyers. According to the characteristics of exhibition products, regional characteristics and the needs of exhibitors, the database will be accurately positioned, targeted invitation, matching with counterpart buyers, agents, etc., to expand the sales channels for exhibitors. Set up a special exhibition area, hold a special conference on investment promotion and project docking for relevant major projects in the cluster location, set up a buyer's conference, and link resources of all parties.
2. Media Matrix Publicity Advantages
Media publicity: preheat before the exhibition, interview during the exhibition, and follow-up report after the exhibition;
Multi channel promotion: Xinhua, Phoenix, Sina, Sohu, Today Toutiao and other 300 online media; CCTV and local radio stations; Youku, iQIYI, Tencent and other online videos; WeChat public platform and other self media. Through the exhibition and trade platform, the competitiveness of enterprises is constantly improved, a unique strong brand is formed, and the recognition of enterprises in the hearts of consumers is enhanced.
1. Gears, gear boxes, reducers (devices): automobile and motorcycle gears, special industrial gears for aviation, shipbuilding, energy, railway locomotives, mining, metallurgy, textile machinery, agricultural machinery, engineering machinery, etc; General industrial gears such as machine tools; High precision hard face gear, small module gear, plastic gear, non-circular gear, synchronizer gear, straight tooth, helical tooth, bevel tooth, worm gear, rack, gear accessories, etc; Various gear boxes (reduction gearbox, increase gearbox, gearbox); Cylindrical (planetary) gear reducer (reducer), worm reducer (reducer), cycloidal pin gear reducer (reducer), cycloidal pin gear reducer, cycloidal ring reducer, harmonic drive reducer, variable frequency speed regulator, etc;
2. Gear inspection technology and instrument: CMM, gear measurement center, (gear, thread, spline) measuring instrument, gear pair and worm gear pair inspection instrument, laser dynamic lead screw measuring instrument, (gear, transmission) box assembly test bench and drive axle test bench, noise meter, torsional vibration meter, universal measuring tool, roundness meter, length meter, optical dividing head, roughness meter, projector, universal tool display, etc;
3. Gear oil: various gear oils, lubricating oils (greases), gear quenching fluids, cutting oils (fluids), antirust oils (agents), etc;
4. Gear processing machine tools: CNC gear milling machine, CNC gear honing machine, CNC gear and spline cold forming machine, CNC gear chamfering machine, CNC gear extruding machine, gear grinder, chamfering, measuring instruments, gear pair and worm gear pair tester, etc;
5. Special gear processing equipment and tools: gear hobbing machine, gear shaper, CNC machine tools and machining centers; Milling, rolling, other gear special tools, etc.
6. Industrial general variable speed drive: gear reducer motor, planetary gear reducer, small module gear reducer, high-speed gear and high-speed gear transmission device, aviation gear and gear device, marine gear box, metallurgical mining machinery gear transmission device
7. Industrial special gear transmission area: gear pump, powder metallurgy gear, plastic gear, etc
Please contact the exhibition organizer for confirmation before participating in the exhibition.
Telephone:13651732969
Truename:Mr. Liu
Mobile:13651732969
Address:118 Guozhan Road, Changsha County, Changsha City, Hunan Province