2023 The 15th Bangladesh International Rubber and Plastic, Printing and Packaging Industry Exhibition
Industry:

Industrial / Mechanical / Processing

Cycle:

Once a year

Time:

2023/02/22 - 02/25 (Wed To Sat Total 4 Days) Error Correction

Address:

Dhaka Dhaka International Conference City, Bangladesh BengalDhaka Dhaka International Conference City, Bangladesh

Sponsor:

Taiwan Zhanzhao Exhibition Company

Organizer:

Guangzhou Ogre Exhibition Co., Ltd

Co-organizer:

Guangzhou Ogre Exhibition Co., Ltd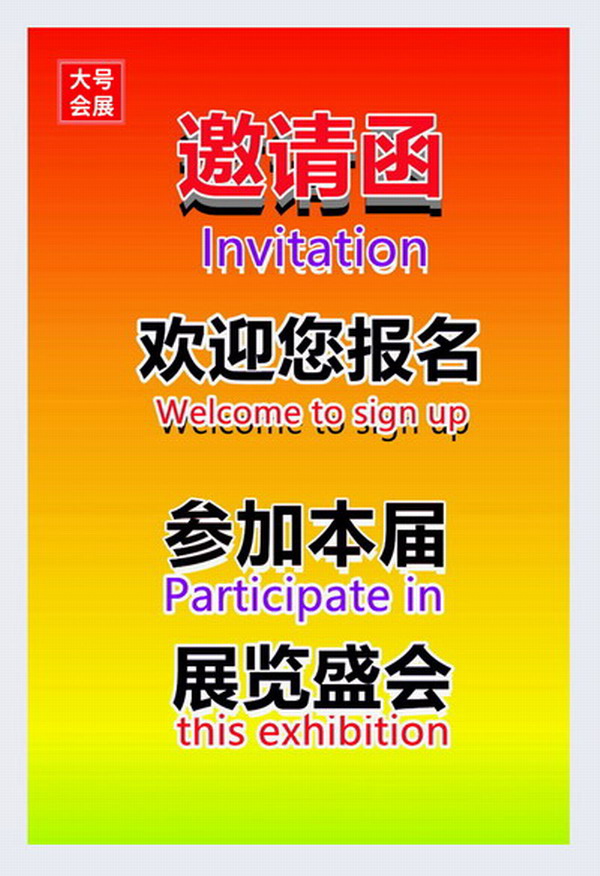 Exhibition introduction
Bangladesh Dhaka Rubber and Plastic Printing and Packaging Industry Exhibition was held in Bangladesh China Friendship Conference Center, which is the largest gathering of Bangladeshi plastic manufacturers. Dhaka Plastics Industry Exhibition will showcase new technologies, innovative styles, art equipment, raw materials and services for the industry's Products Show. It will also be a shortcut for international suppliers and purchasers to expand market profits and accelerate Bangladesh's advanced technologies, which will enable enterprises to win huge advantages in plastics, packaging, printing, food processing and pharmaceutical industries with high-quality, high-speed development and price competition. Bangladesh is becoming the most potential commercial hotspot for plastics and machinery in the market. Bangladesh International Plastic Rubber Printing and Packaging Industry Exhibition is the best trade platform to expand the Asia Pacific market, leading potential buyers to the global market.2019There were exhibitors from 19 countries in the world inOf780BoothsIt has been widely accepted by people from Australia, Austria, Bangladesh, China, Egypt, Hong Kong, India, Indonesia, Italy, Singapore, South Korea, Taiwan, Thailand, Türkiye, the United Arab Emirates, the United States and Vietnam460EnterprisesLease. More than professional buyers26639Person time。
Exhibition Hall Introduction
The International Convention City in Dhaka, Bangladesh covers an area of 700000 square feet and can accommodate more than 20000 guests at a time. It has the most extensive parking facilities, five multi-function halls, professional service personnel and a series of international standard facilities, making it a place to choose from. ICCB is specially designed for large-scale exhibitions and expos, events, fashion shows, conferences, enterprise seminars, exhibitions, release ceremonies, award drinking parties, film/drama shooting, jury meetings, and weddings.
market analysis
Bangladesh, located at the border between South Asia and Southeast Asia, has attracted a lot of foreign investment and marketing in recent years due to the government's reform policy, the economic opening up year by year, and the demographic dividend. India has helped Bangladesh establish its country, and China has assisted in building a large number of infrastructure projects, making Bangladesh the target of both sides.
Thanks to the huge young population dividend and the booming processing and export industry led by the textile and garment industry, Bangladesh not only earns huge foreign exchange, but also drives the domestic economic prosperity of Bangladesh.
Bangladesh's economic growth momentum is mainly exported to advanced countries such as the EU, the United States, Canada and Japan, which give it tariff free import preferences. The textile industry has driven the integrated industry of plastic and rubber plants, packaging plants and printing plants in related industries. A large number of workers and residents have made the economy grow.
Bangladesh's main export products include ready-made clothes and knitwear, fish, shrimp and aquatic products, jute and related products, leather, tea, shoes, petrochemical products, fertilizer and porcelain. Major export countries include the United States, Germany, Britain, France, the Netherlands, Italy, Spain, Belgium, Canada and India.
In the past 20 years, plastic has been an important industry in Bangladesh. The growth of plastic industry has also had a multiplier effect on Bangladesh's economy, driving many other important industries. Plastic and its related products have made significant contributions to the economy, and have become an extremely important link in Bangladesh's manufacturing industry, which has become a priority industry for the government to promote. Although the raw materials, molds and machinery of the plastic industry depend on imports, the low labor cost, the rapidly growing plastic waste recycling industry and government policy incentives and other advantages make the development potential of the plastic industry in Bangladesh not negligible.
Although the overall economy of Bangladesh has structural constraints and is also affected by global fluctuations, its performance has been quite stable. The Asian Development Bank (ADB) pointed out that the plastic industry has significant growth potential and can play an important catalytic role to increase exports, expand domestic demand, and then drive industrial growth.
Plastic products are currently a fairly large industry in Bangladesh's chemical industry, with a market of about US $1 billion, of which the domestic market accounts for US $714 million, and the remaining US $286 million comes from the global market. There are about 3000 manufacturers in the plastic industry, and the total number of workers directly or indirectly employed exceeds 2 million. The annual sales of plastic products in the local market are estimated to be about $2 billion, including nearly $250 million for household products. According to the Bangladesh Plastic Products Import and Export Association (BPGMEA), there are currently 300 manufacturers exporting plastic products worth nearly 375 million dollars every year.
In addition, most of the household plastics and packaging materials used in Bangladesh are locally produced; The annual sales volume of the plastic products manufactured in the local market is about 2.5 billion US dollars, making the plastic industry a key force to promote scientific and technological innovation products, such as packaging, textile, health care, construction, electronics, energy, automobile and other industries. The average annual growth rate of plastic production is more than 20%. With the increasing demand for plastic products, this trend will not stop. At present, there are 2500 kinds of plastic products manufactured in the industry, and the added value of plastic products is as high as 51% to 70%, with extremely high benefits
Plastic rubber industry:Injection machinery, bottle blowing machinery, extrusion machinery, mold manufacturing, peripheral equipment auxiliary machinery, plastic rubber machinery parts, plastic rubber raw materials, materials, plastic rubber products, plastic&rubber; Rubber raw materials and additives.
 Packaging industry:Food packaging machinery, vacuum packaging machine, pasting machine, bag making machine, film laminating machine, coating machine, filling, filling, sealing, box sealing, labeling machinery, strapping machine, packaging machine, winding equipment, inkjet printer, coding machine, cups, boxes, bags, barrels, cans, bottles, caps, manufacturing machinery, daily necessities packaging machinery, plastic flexible packaging equipment, plastic machinery, various die cutting tool accessories and other packaging materials and products.
 Printing industry:Prepress equipment, computer cutting and proofing equipment, paper cutter, printing equipment, screen printing equipment, label printing equipment, flexographic printing equipment, film covering equipment, glazing equipment, bronzing&stamping equipment; Die cutting equipment, printing detection equipment, sewing machine, binding machine, binding equipment, laser knife mold equipment, ink and accessory materials, etc.
Please contact the exhibition organizer for confirmation before participating in the exhibition.
Company:Guangzhou Ogre Exhibition Co., Ltd
Telephone:020-34432713
Truename:Zhou Bo
Mobile:13632486168
E-mail:2850370925@qq.com
QQ:2850370925
Address:Room 8012, Xingdu Hotel, No. 172, Changgang Middle Road, Haizhu District, Guangzhou