2023 Asian Metal Building Design and Industry Expo
Industry:

Construction / Decoration / Hardware

Time:

2023/09/19 - 09/21 (Tues To Thur Total 3 Days) Error Correction

Address:

Shanghai Shanghai New International Expo Center (SNIEC) ChinaShanghaiPudong New Area 2345 Longyang Road, Pudong New Area, Shanghai

Sponsor:

Steel and Wood Building Branch of China Construction Industry Association, China Thermal Insulation and Energy Saving Materials Association, Shanghai Survey and Design Industry Association, Shanghai M...

Organizer:

Shanghai Zhanye Exhibition Co., Ltd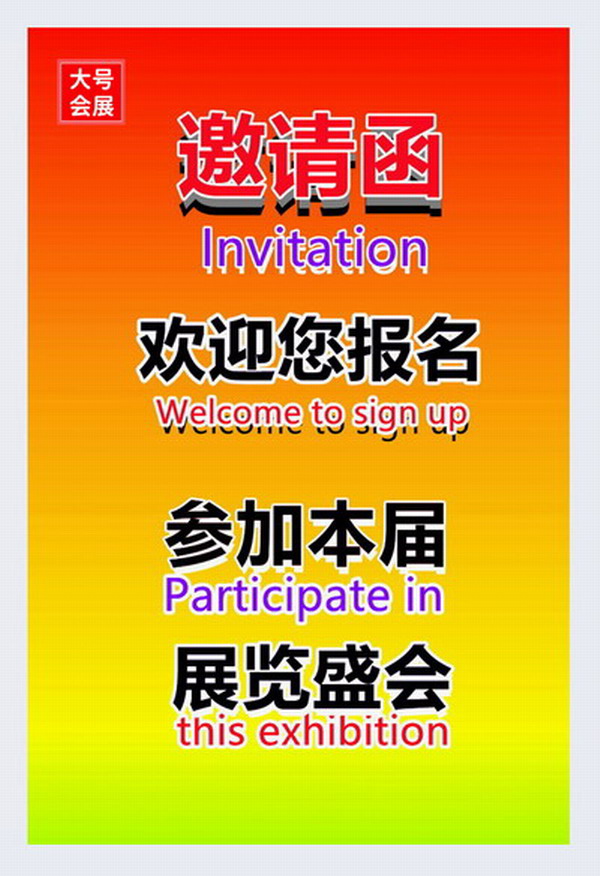 2023 Asian Metal Building Design and Industry Expo
2023Asia Metal Building Design and Industry Expo
September 19 - 21, 2023 Shanghai New International Expo Center (SNIEC)
Exhibition scale: 35000m2  Exhibitors: 600+   Audience: 50000+ 
preface
In November 2021, the Shanghai Municipal Commission of Housing and Urban Rural Development issued the Fourteenth Five Year Plan for Fabricated Buildings in Shanghai, proposing three goals and six measures to vigorously promote the development of prefabricated steel structures! In October this year, the "Twentieth National Congress" made it clear that promoting green development is an inherent requirement for building a socialist modern country in an all-round way. Focusing on green construction and "dual carbon strategy", we will continue to create new energy and technological empowerment, seize the development opportunities of green and low-carbon industries, and build a whole industry chain development model.
Buildings with steel structure and wood structure as the main body and metal enclosure system and thermal insulation materials have the advantages of green energy conservation, high strength, high safety of fire protection, thermal insulation, low project cost, light self weight, short construction period, factory production and recycling. In recent years, building institutions have paid extensive attention and rapidly promoted. The inner and outer skin of the building endows the building with aesthetic feeling, plays an important role in displaying urban culture, and bears the beauty and functionality of the building. As well as the thermal insulation materials that comply with the national energy conservation and environmental protection industrial policies, they have provided greater market demand and more application space in the construction industry and industry. The upgrading of application scenarios such as metal roof and solar photovoltaic building integration is more effective to help achieve the goal of carbon peak and carbon neutralization. The four are highly integrated, running through the whole industrial chain of building structure and skin, roof and insulation materials, and will also lead and strengthen the high-quality coordinated development of the industry!
Steel and Wood Building Branch of China Construction Industry Association, China Thermal Insulation and Energy Saving Materials Association, Shanghai Survey and Design Industry Association, Shanghai Metal Structure Industry Association, Building Curtain Wall Branch of Zhejiang Building Decoration Industry Association The "Asian Metal Building Design and Industry Expo" jointly sponsored by Suzhou Architectural Metal Structure Association and Shanghai Exhibition Industry Co., Ltd. will be held in Shanghai New International Expo Center from September 19 to 21, 2023. The conference brought together leaders, architects, industry experts, real estate developers, general contractors, planning institutes, design institutes, architectural firms, structural consulting companies, curtain wall consulting companies, construction units, research institutes, colleges and universities, steel structures, wood structures, photovoltaic building integration, building skin materials, thermal insulation materials manufacturers, etc.
Build a one-stop steel wood structure, thermal insulation materials, building skin, and metal roof solution platform, focus on the new normal and new fields, lead the high-quality development of the city with high starting point and high level construction, contribute to promoting the rapid, healthy and sustainable development of green building and building industrialization industry, and share the new opportunities of national development strategy.
Organization
Organizer:Steel and Wood Construction Branch of China Construction Industry Association
China Association of Thermal Insulation and Energy Saving Materials
Shanghai Survey and Design Association
Shanghai Metal Structure Industry Association
Building Curtain Wall Branch of Zhejiang Building Decoration Industry Association
Suzhou Building Metal Structure Association
Shanghai Zhanye Exhibition Co., Ltd
Co hosted by:China Stone Association
China Association of Building Decoration Materials
Metal Composite Branch of China Building Materials Federation
Guiding unit:Industrial Cooperation Committee of China Real Estate Association
Curtain Wall and Door&Window Branch of Guangdong Construction Industry Association
Special Committee for Doors, Windows and Curtain Walls of Shenzhen Society of Civil Architecture
Steel Structure and Curtain Wall Branch of Xiamen Survey and Design Association
Supported by:China Steel Structure Association Jiangsu Steel Structure Concrete Association
China Building Standards Design and Research Institute Co., Ltd. Jiangsu Construction Machinery Metal Structure Association
All Union Real Estate Chamber of Commerce Shandong Steel Structure Industry Association
Yangtze River Delta Iron and Steel Industry Development Association Shanxi Steel Structure Association
Beijing Steel Structure Industry Association Anhui Steel Structure Association
Tianjin Steel Structure Association Hubei Steel Structure Association
Hong Kong Building Metal Structure Association Fujian Construction Industry Association Metal Structure and Building Materials Branch
Macao Construction Association Guizhou Steel Structure Association
Zhejiang Steel Structure Industry Association (in no particular order)
Official media:China Construction Industry, China Curtain Wall Network (), Prefabricated Construction Network, My Steel Network, China Tendering Network, Polaris Power Network, Zhejiang Door and Window Curtain Wall Network ()
Undertaker:Shanghai Zhanye Exhibition Co., Ltd
Audience scope
Ø Distinguished leaders of Asia Pacific construction associations, chambers of commerce, societies, industrial alliances, universities and government agencies;
Ø Architectural design institutes/research institutes, consulting companies and major research institutes; New technology development and application unit, general contractor and construction unit of railway/highway/bridge/municipal engineering projects;
Ø Industrial Park Management Committee and plant owners; Contractors and construction units of port marine construction, water conservancy and hydropower systems;
Ø Real estate developers, integrated housing manufacturers, urban planning and urban landscape design and construction units;
Ø Construction and maintenance units of public buildings such as airports, high-speed railway stations, exhibition halls, conference centers, gymnasiums, science and technology museums;
Ø Traders, distribution agents and medium and large procurement units in the field of construction/building materials in the Asia Pacific region.
Highlights
1. Municipal departments and industry associations give full support to jointly promote the development of the industryAs a bridge between China's metal building industry and the international multi-dimensional communication, the metal building exhibition is not only a stage for enterprises to publicize their brand strength, but also a link for the industry to promote innovation and development. It has received strong support from more than 30 industry associations in 9 provinces and 3 cities across the country, as well as Hong Kong and Macao construction associations, and worked together for development.
2. Shanghai and Shenzhen double wheel drive resources sharing, deepening the Yangtze River Delta, and consolidating the Greater Bay Area: Shanghai Shenzhen linkage, double exhibition. Gather high-quality resources in the Yangtze River Delta and Dawan District, closely follow the industry trends and development trends, deeply understand the market demand, display excellent innovative products and cutting-edge technologies, share high-quality buyer resources, and drive the deep integration of the metal construction industry in the Yangtze River Delta and Dawan District.
3. Provide one-stop construction industry chain services to precisely help the industry prosperAt the same time, the exhibition has complementary advantages, integrating all categories of steel and wood structures, thermal insulation and waterproof materials, building skin materials, and metal roofs, and providing a one-stop service platform for the entire industrial chain of metal buildings. Accurately target customer groups and boost the high-quality development of the industry.
4. Open up the boundaries of users' fields, strengthen business docking, and stimulate market vitality: The exhibition area is distributed in a rich and accurate way, optimizing the resource allocation, using various forms such as exhibitor shows, online booths, and product express delivery, strengthening the close cooperation of design, procurement, and construction, continuously improving the efficiency of trade docking, and expanding greater business opportunities.
5. Establish high-quality forums, featured activities and new product release, and integrate learning with business: At the same time, several summit forums were held to invite industry leaders, experts and scholars, and enterprise leaders to discuss the development of cutting-edge technologies in the industry, to share in depth and to interpret professionally. Knowledge is intensive and valuable, driving product innovation, accelerating the ecological layout, and promoting the core competitiveness of the industry.
6. Practice the concept of high-quality development, create a smart exhibition area to lead upgrading and innovation: Deeply implement the requirements for coordinated development of intelligent construction and building industrialization, create an exhibition area for integrated innovation of building technology, promote the application of advanced intelligent manufacturing equipment, actively promote green construction, and contribute to the transformation and upgrading of the construction industry and sustainable and healthy development.
Conference Announcement
Ø High quality development conference of steel and wood structure
Ø Architectural Design of Metal Structure - Shanghai Summit
Ø Innovation Conference on Intelligent Processing and Welding Technology of Yangtze River Delta Steel Structure
Ø Shanghai Steel Structure Metal Enclosure Industry Forum
Ø Shanghai International Congress of Architectural Skin Design and Application
Ø Shanghai International Thermal Insulation System Technology Application Summit Forum
ØØØØØØ Shanghai International City Renovation Facade Reconstruction and External Wall Thermal Insulation System Detection and Repair Technology Seminar
Ø Shanghai International Air gel Insulation Materials and Application Summit Forum
Ø 2023 Asian Metal Roofing Conference
Ø MBE "Five New Technologies" New Product Launch
Ø Steel Supplier Conference
Ø Big data trend analysis meeting for bidding market of building steel structure industry
Brand media
China Construction My Steel Network Prefabricated Construction Network China Bidding Network
China Construction Network China Bridge Network Steel Pipe Information Port China Steel Structure Network
China Construction Network China Building Materials Network China Construction Network Construction Machinery Network
China Curtain Wall Network () Fabricated Building Network Building New Network Building Energy Efficiency
Building steel structure network in the construction cloud network of Time Architecture and Architecture Times
China Real Estate News China Engineering Bidding Network Civil Online Steel Window
China Caizhao. com, a project under construction in China. com, Zhongzhu Media, Building Materials, Tongzhu Niu. com
Fire Science and Technology China Construction Metal Structure Network Material Network China Real Estate Network
contact us
China Construction Industry Association Steel and Wood Construction Branch Shanghai Exhibition Industry Exhibition Co., Ltd
Address: Room 1505, Mingshen Business Plaza, No. 400 Caobao Road, Shanghai
Tel.: 010-56683824/56683821 Tel.:
Contact: Liu Min, Yang Xiaoyou, Zhao Zhen Contact:
Display content
Steel wood structure exhibition area
1、Steel and wood structure design institutes, project general contractors, consulting companies, financial and other third-party service institutions;
2、Steel structure factory;
3、Processing equipment:
Cutting equipment: CNC cutting machine, plasma cutting machine, laser cutting machine, metal cutting machine, sheet metal cutting machine and machining center, shear machine, hydraulic cutting machine, wire cutting machine, pipe cutting machine, etc;
Welding equipment: various types of electric arc welding, plasma welding, resistance welding, solid pressure welding, laser welding, electroslag welding, friction welding, electron beam welding, brazing equipment, special complete welding equipment, welding robots, etc;
Welding auxiliary machines and tools: welding appliances, tools, automatic operators, roller racks, wire feeders, clamps, etc; Welding machine accessories, steel inspection, flaw detection equipment, etc;
Ø Metal plate surface treatment equipment: sand blasting machine, shot blasting machine, shot blasting machine, spraying equipment, etc.
All kinds of gantry cranes.
4、Connecting products: bolts, studs, rivets, anchor bolts and seismic supports;
5、Material Science: Heavy steel, light steel, I-shaped steel, H-shaped steel, seamless steel pipe, cold formed steel and other special steels; Anticorrosive coating, fireproof coating, etc;
6、Software:Design, analysis and BIM software of various steel and wood structures; Project management, bidding and project budget software; Machining center and structure sample drawing, CAD workstation, etc;
7、Fabricated buildings and integrated houses:Steel wood, steel aluminum, steel concrete and other prefabricated buildings; Light steel villa, all aluminum villa, movable plank house, shelter, tree house, RV, mobile toilet, sentry box, camping house, container house, combination house, folding house, modular house, 3D printing house, dome house, etc
Thermal insulation materials exhibition area
ü Inorganic insulation materials:Rock (mineral) wool board, glass wool, aerogel, vitrified beads, foam glass, foam ceramics, aluminum foil, vacuum insulation board, inorganic insulation coating, expanded perlite, foam concrete blocks, etc;
ü Organic insulation materials:Phenolic, rubber and plastic, polyurethane, polystyrene board EPS, extruded board XPS, flame retardant, etc;
ü Integration of thermal insulation and decoration:Finished boards, finishing materials, sealing materials, anchoring materials and distribution, production and coating equipment;
ü Production equipment:Thermal insulation material production equipment such as rock wool and glass wool, building energy saving testing equipment, polyurethane spraying equipment, EPS equipment, etc;
ü Wall/roof insulation:Exterior wall external (self/internal) insulation system, roof waterproof insulation, thermal insulation coating, heat reflective coating, etc;
ü Pipe insulation:Rock wool pipe, polyethylene insulation material, silicate composite insulation material, aluminum silicate insulation material, high temperature glass wool insulation material, ultra-fine glass surface, rigid polyurethane foam, rubber sponge, aerogel felt, rock wool insulation felt, etc;
ü Building energy-saving technology:Gypsum building materials, thermal insulation blocks, hollow glass bricks, steel structures, prestressing and other new technologies and materials and equipment.
Building skin exhibition area
l Architectural curtain wall design and engineering company;
l Various building curtain walls and enclosure materials:Glass curtain wall, metal curtain wall, non-metal (except glass) curtain wall, system doors and windows, building shading, intelligent curtain wall, photovoltaic curtain wall;
l Dry hanging and pasting products and technologies:Metal anchor bolt, chemical anchor bolt, embedded part, connector, pendant, ceramic tile adhesive, stone
L Material adhesives, sealants, structural adhesives, caulking agents, etc;
l Production, processing, installation and relevant software of doors, windows and curtain walls;
l Integrated insulation board:Metal surface insulation decorative board, fluorocarbon insulation decorative board, imitation stone insulation board, etc.
Metal roofexhibitionarea 
² sunroof : Daylighting glass, daylighting panel (tile), photovoltaic daylighting roof, skylight, internal sunshade, mechanical equipment, etc;
² Metal roof: Vertical locking roof system, vertical crimping roof system, transfer vertical double bite roof system, classical buckle roof system, photovoltaic metal roof system, double-layer roof system, metal roof renovation technology, etc;
² Metal roof plateRoof tiles, aluminum alloy plates, aluminum plastic composite plates, aluminum honeycomb composite aluminum plates, color coated steel plates, stainless steel plates, zinc alloy plates, titanium alloy plates, copper alloy plates, profiled metal roof panels, purlins, aluminum magnesium manganese alloy plates, galvanized steel plates and other roof panels and mechanical equipment
² solar energy: Distributed photovoltaic system, photovoltaic building integration (BIPV) system, photovoltaic inverter system, photovoltaic support system, energy storage equipment, grid connected equipment, control system, solar heating system, etc;
² Building sealing materials and bonding materials: neutral silicone sealant, silicone rubber, EPDM, neoprene, etc;
² roofing membrane : asphalt based waterproof coiled materials, polymer waterproof coiled materials, building waterproof coatings, building sealing materials, anti-corrosion coatings, various roofing materials, waterproof and vapor permeable membranes/vapor barrier membranes, etc;
² drainage system: HDPE drainage pipe, stainless steel pipe, rainwater hopper, gutter siphon drainage system, energy dissipation suspension system, etc;
² Lightning protection system: Lightning protection system, etc;
² ventilation system: ventilation building, ventilation skylight, roof fan, ventilation equipment, etc;
² parts: embedded parts, rear anchors, fasteners, links, blank holders, wind proof clamps, junction boxes for photovoltaic modules, junction boxes, sensors, monitoring systems, instruments, thermal insulation cotton, cutting equipment, etc.
Please contact the exhibition organizer for confirmation before participating in the exhibition.
Address:2345 Longyang Road, Pudong New Area, Shanghai