2022 Middle East (Dubai) International Advertising and image technology exhibition
Industry:

Construction / Decoration / Hardware

Cycle:

Once a year

Time:

2022/05/16 - 05/18 (Mon To Wed Total 3 Days) Error Correction

Address:

Dubai Dubai World Trade Centre, Dubai, UAE The United Arab EmiratesDubai Sheik Zayed Road Convention Gate Dubai UAE - United Arab Emirates

Sponsor:

Dubai logo Association

Organizer:

Guangzhou Zhongji exhibition planning Co., Ltd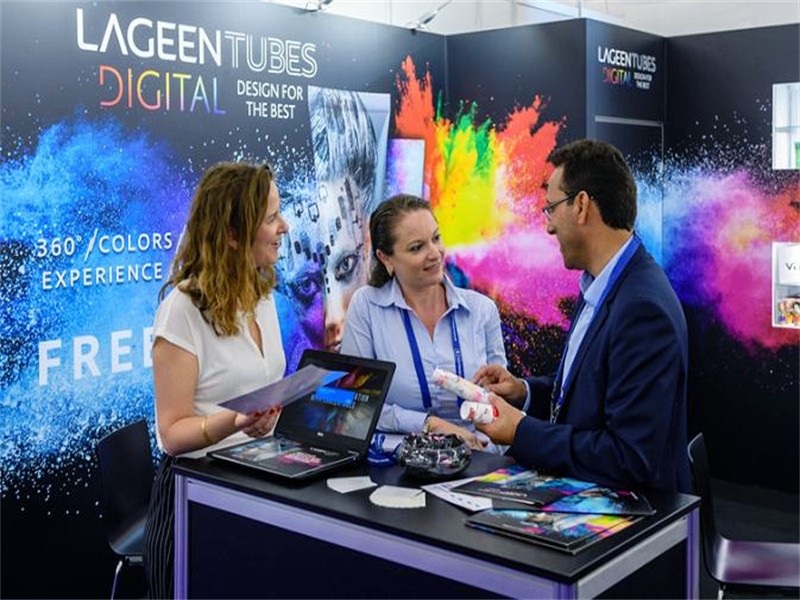 The 25th Dubai advertising exhibition SGI Dubai 2022 will be held. Dubai advertising exhibition is the largest and only logo (digital and traditional logo), image, retail pop / SOS, printing, led, textile and digital advertising exhibition in the Middle East. In addition, SGI Dubai 2022 will also focus on emerging technologies, such as artificial intelligence, robotics and 3D printing. SGI Dubai advertising exhibition is not only a B2B exhibition, but also an ecosystem of innovation and knowledge. It connects thousands of talents from different vertical fields. Dubai SGI is an important global event, which provides a unique opportunity for its stakeholders.

In 2020, more than 300 exhibitors from 30 countries interacted with professional buyers from more than 100 countries and more than 12800 professional visitors, reaching hundreds of millions of transactions. Among the exhibitors, large-scale printing and digital printing accounted for 55% of the total, and images and outdoor advertising accounted for 45% and 42% respectively. Among them, the number of Chinese enterprises will account for 1 / 2 of the whole exhibition, which fully proves the important role of made in China in the development of the Middle East and the huge business opportunities and broad market in central and northeast Africa. Among them, 10% of enterprises are large machinery and equipment, 20% are led enterprises, and the rest are advertising consumables and related accessories, which shows the large size of the Middle East market.
SGI 2022 will bring together exhibitors and sellers from the United Arab Emirates, Egypt, Lebanon, Iran, Iraq, Pakistan, East Africa and other countries around the world. Whether you are an exhibitor, professional audience or partner, you will find endless business opportunities in this exhibition. Dubai advertising exhibition SGI Dubai is an excellent trading platform to explore the Middle East and African markets. As the earliest exhibition company in China to lead Chinese advertising logo enterprises to explore overseas markets, our company will continue to organize enterprises in the advertising logo industry to participate abroad and provide one-stop brand services.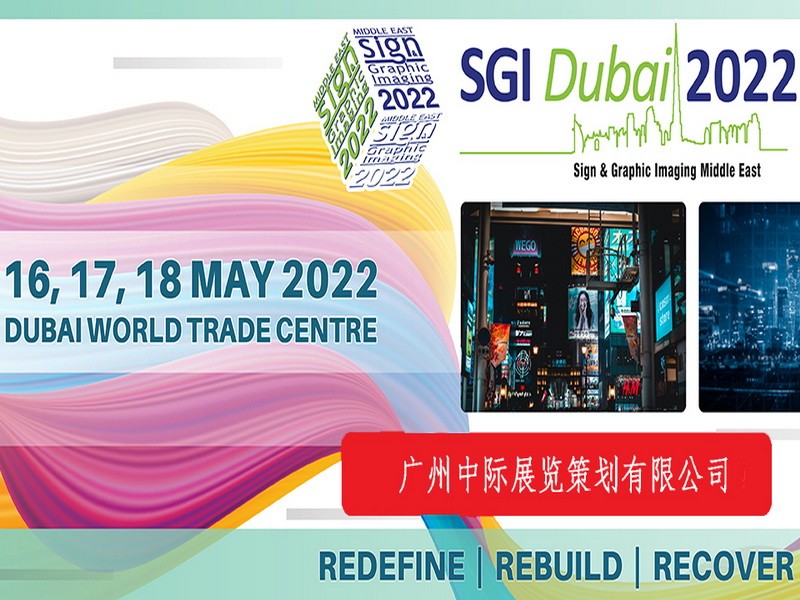 ◆Identification plate and digital displayLED:Signs, identification products, three-sided and multi-sided flipping, digital signs, advertising machines, light boxes, luminous products, LED advertising light sources, LED modules, LED display screens, LED lighting, LED control systems, multimedia advertising machines, 3D three-dimensional products, holographic projection, AR / VR, interactive multimedia, etc
◆Advertising media and materials:Spray painting cloth, adhesive products, reflective materials, photo paper, indoor and outdoor digital printing consumables, ink, ink, acrylic plate, PVC foam plate, aluminum plastic plate, etc
◆Exhibition equipment:Portable exhibition equipment series, exhibition racks and other pop products, advertising gifts, commercial beauty, shelves and commodity display cabinets, promotion equipment, etc
◆Indoor and outdoor advertising equipment:Engraving equipment, cutting equipment, acrylic equipment, engraving machine, bending machine, marking machine, polishing machine, cutting tools and accessories, digital engraving materials and related accessories, etc
◆Digital spray printing and printing:Digital spray printing equipment, digital photo equipment, UV printer, digital image technology output equipment, banner machine, cold / hot mounting machine, splicing machine, laminating machine, heat transfer machine, spray printing equipment related consumables and accessories, graphic fast printing equipment and consumables; Digital inkjet textile printing equipment, textile printing products, digital printing consumables, etc
Please contact the organizer of the exhibition before participating in the exhibition.
Company:Guangzhou Zhongji exhibition planning Co., Ltd
Telephone:020-34541633-810
Truename:Miss Xia
Mobile:13926097641
Fax:020-34541644
E-mail:cnintlexpo@163.com
QQ:847705971
Address:1618, Aoyuan building, Luoxi new town, Guangzhou