2022 China shoemaking equipment exhibition - 2022 China Shoemaking Machinery Exhibition
Industry:

Clothing / Leather / Textile

Cycle:

Once a year

Time:

2022/06/15 - 06/17 (Wed To Fri Total 3 Days) Error Correction

Address:

Shanghai Shanghai New International Expo Center ChinaShanghaiFengxian District 2345 Longyang Road, Pudong New Area

Sponsor:

Shanghai Leather Technology Association

Organizer:

Shanghai zhenmao Exhibition Co., Ltd

Co-organizer:

Shanghai Federation of Commerce
2022 China shoemaking equipment exhibition - 2022 China Shoemaking Machinery Exhibition
The 19th Shanghai International Footwear Expo 2022, which attracts the attention of the industry once a year, will be held in Shanghai New International Expo Center from June 15 to 17, 2022. At that time, more than 800 enterprises will bring more than 1000 brands to the exhibition, with an exhibition area of more than 30000 square meters. It is expected to attract more than 50000 visitors at home and abroad to visit and purchase. It is a professional footwear exhibition in China.
Exhibition time: June 15-17, 2022
Venue: Shanghai New International Expo Center
Exhibitionconsultation:Li Jun 152 0218 1319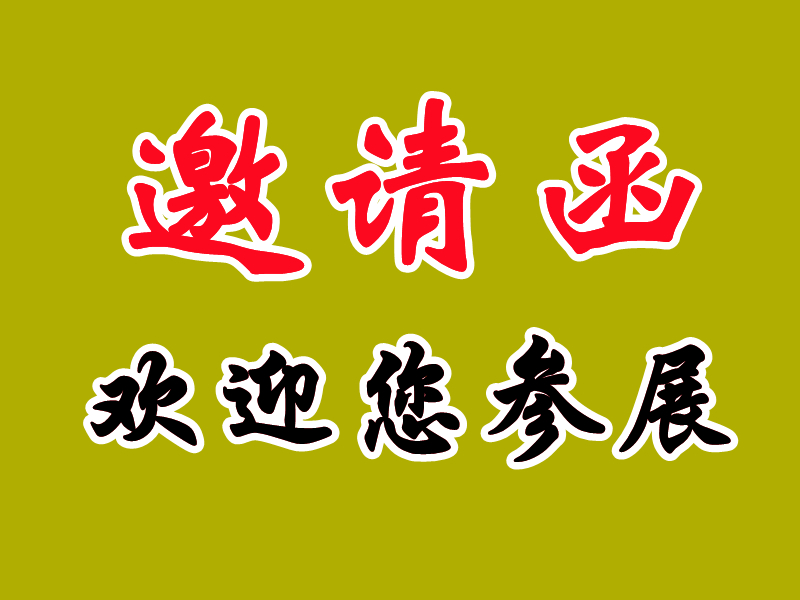 Exhibition introduction:
The 19th Shanghai International Footwear Expo 2022 will be held in Shanghai Pudong New International Expo Center from June 15 to 17, 2022. It will organize professional visitors and give consideration to exhibitors' cooperation, create new opportunities for exhibitors' order exchange, help the burst of business opportunities, and look forward to serving the audience market with more comprehensive exhibits. As a professional event in the industry that is becoming more and more mature, the exhibition has attracted much attention from the industry with the help of the favorable momentum of the rapid development of China's leather industry and the geographical advantages of Shanghai as China's large trading city and sales market. Based on the successful holding of previous exhibitions, this exhibition will gather resources at home and abroad in a multi-channel and wide-angle way, which will further reflect the idea of branding, marketization and internationalization. Through professional operation, it will customize personalized exhibition space for exhibitors and expand market access for participating brands, so as to build a trade interactive platform integrating exhibition, exchange and promotion, So that all exhibitors can consolidate their corporate image, improve their brand and tap potential customers.
Exhibition publicity ?:
1、 Spreadtrum push: industry database, direct mail, email, exhibition customized H5, exhibitors customized H5;
2、 Promotion of new media platform: wechat subscription number, service number, LBS precision delivery (Ad7), DSP big data precision delivery (dual end delivery), baidu SEM, 360sem, Baidu, Alibaba and Tencent online alliance precision advertising;
3、 Media communication: 500 + industry cooperation, 100 + industry publications, 300 + professional public media;
4、 Professional media - the exhibition cooperates with Oriental satellite TV, Shanghai news comprehensive channel, documentary channel, Xingshang channel and other popular and powerful forces in Shanghai; Use Netease, Sina, Tencent, Baidu, made in China, home appliances and other websites to cover the information circle, wechat, Tencent and other apps, fully cooperate with the on-site broadcasting, and fully cover the outdoor and subway media, so as to create three-dimensional publicity of the exhibition and make the exhibition information unobstructed.
5、 Face to face visits by group buyers - promotion of professional markets, professional exhibitions and industry associations: Shoe exhibitions and markets in Milan, Italy, the United States, Hong Kong, Guangzhou, Shenzhen, Chengdu, Wenzhou and other places to publicize and promote the exhibition site.
6、 A group of 1000 people from the Yangtze River Delta and a free shuttle bus will take high-quality dealers, agents, department stores, shoe industrial parks and shoe cities to visit the exhibition.
7、 More than 5000 overseas purchasers have been invited through the outreach customer relations of the organizers and organizers and their overseas institutions.
Scope of exhibits:
1. Finished shoes: Men's shoes, women's shoes, children's shoes, sports shoes, snow shoes, sandals, casual shoes, slippers, sporting goods, fashion shoes, indoor shoes, labor protection shoes, dance shoes, warm shoes, boots, beach shoes, cloth shoes, craft shoes, shoe materials, special function shoes, etc.
2. Shoe materials and shoe machines: shoe materials, 3D fly woven upper, shoe materials, shoe mold, shoe last, sole, shoe lining, shoe sample, hardware, CAD / CAM system, adhesive, finishing, PU glue, hardener, zinc stearate, resin curing agent, shoe machine, laser engraving machine, etc.
Please contact the organizer of the exhibition before participating in the exhibition.
Telephone:021-31317250
Truename:Li Jun
Mobile:15202181319
Fax:021-33230456
E-mail:371722218@qq.com
QQ:371722218
Address:2345 Longyang Road, Pudong New Area