2023 Guangzhou Solar PV Exhibition · 2023 World Solar PV Exhibition
Industry:

Clothing / Leather / Textile

Cycle:

Once a year

Time:

2023/08/08 - 08/10 (Tues To Thur Total 3 Days) Error Correction

Address:

Guangzhou China Import and Export Fair (Canton Fair) ChinaGuangdong ProvinceGuangzhou CityHaizhu District No. 380, Yuejiang Middle Road, Haizhu District, Guangzhou

Sponsor:

Guangdong Solar Energy Association Guangdong Hong Kong Macao Economic and Trade Cooperation Promotion Association Guangdong Hongwei International Convention and Exhibition Group Co., Ltd. Supported by...

Organizer:

Guangdong Hongwei International Exhibition Group Co., Ltd

Co-organizer:

Shanghai Fanfei Exhibition Co., Ltd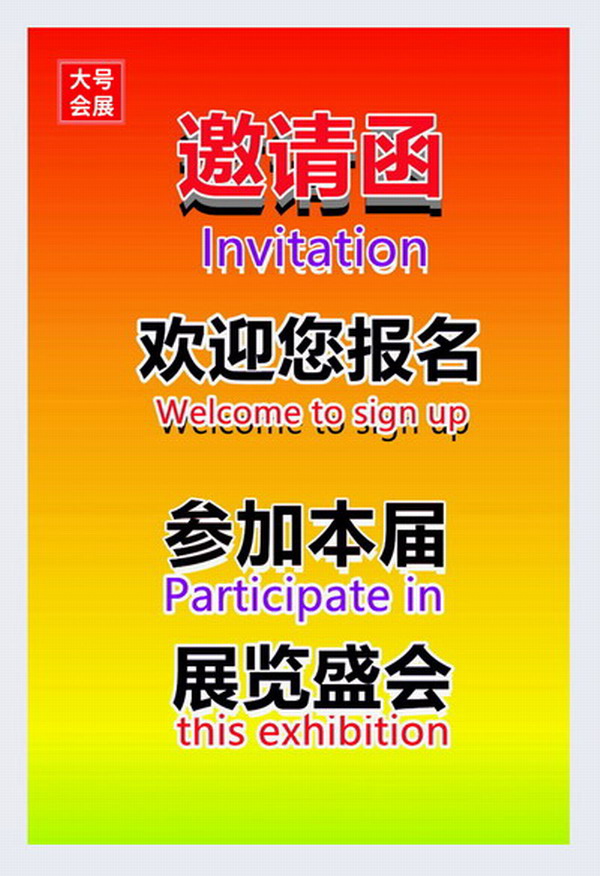 Mass media: more than 80 mass media, including CCTV, People's Daily, China Central Radio, Guangdong TV, China Southern TV, Guangzhou TV, Guangzhou Daily, Yangcheng Evening News, China Southern Daily, Lianhe Zaobao, Sina, NetEase, etc.

Professional media: Polaris Photovoltaic Network, China Energy Storage Network, ofweek Solar PV Network, pv001 PV Network, PVP365, Solarbe PV Network, Ailai PV Network, Solar Energy magazine, Huaxia Energy Network, International Energy Network, Nandu, Energy Sector, Century New Energy Network, Oule PV Network, Solar PV Rack Network, Energy Economy Network, China New Energy Network, Global PV Network, National PV Network, Taopv, Power Portal More than 300 professional media including power supply network, electronic industry network, Chinese battery network, tower network, lithium network, photovoltaic bar, photovoltaic testing network, photovoltaic power network, photovoltaic trading network, photovoltaic system network, photovoltaic talent network, silicon industry online win silicon network, Oriental Lighting, China Street Lamp, Power Industry magazine, etc.
900+exhibitors, 60000 m2 exhibition area, more than 100 countries, 60000 professional visitors
PV Guangzhou Review
PV Guangzhou has been held for 14 consecutive years and is an important exhibition platform for global photovoltaic enterprises to promote trade and brand. The exhibition covers all fields of photovoltaic industry, including raw material supply, main and auxiliary materials, mechanical equipment, components, inverters, supports, batteries, energy storage, photovoltaic engineering and solar photovoltaic application products. Every year, the exhibition is held jointly with wind energy, bioenergy, energy storage, charging pile and other new energy fields, with a total exhibition area of more than 300000 square meters, attracting more than 3000 domestic and foreign enterprises, and being promoted by more than 500 domestic and foreign media. The exhibition has established a good business service platform for Chinese enterprises to go out and overseas enterprises to introduce. PV Guangzhou attaches great importance to the organization of visitors and has been supported by more than 150000 professional visitors, including more than 60000 visitors at the last exhibition.
[PV Guangzhou 2023 Outlook]
The continuous innovation and technological progress of China's photovoltaic industry have promoted the sound development of the photovoltaic industry, in order to comprehensively promote the construction of distributed photovoltaic power generation and photovoltaic power stations. The "2023 World Solar Photovoltaic Industry Expo (formerly the 15th Guangzhou International Solar Photovoltaic Expo)" (PV Guangzhou), sponsored by Guangdong Solar Energy Association, Guangdong Association of Foreign Economic Cooperation Enterprises, Guangdong Guangdong Hong Kong Macao Economic and Trade Cooperation Promotion Association, and Guangdong Hongwei International Convention and Exhibition Group Co., Ltd., was held in Guangzhou from August 8 to 10, 2023 The exhibition hall of the Canton Fair was grandly held! PV Guangzhou 2023 is expected to have more than 900 exhibitors, an exhibition area of 60,000 square meters, and more than 60,000 professional visitors from more than 100 countries. It is an important channel for brand expansion at home and abroad, the Chinese market, the best channel for global network layout, and an important platform for annual new product release and trade guidance in the photovoltaic industry.
[Advantages of PV Guangzhou 2023]
1. Create a brand and expand new markets: PV Guangzhou will be committed to building an important trade platform in South China and even the whole country.
2. Promote export sales and directly attack the largest procurement group: PV Guangzhou actively assists enterprises in expanding the market by relying on the status of Guangzhou city and the huge overseas procurement resource pool of the sponsor.
3. To stimulate domestic demand and expand domestic sales: to increase the proportion of new energy and renewable energy in China's energy structure is China's established development goal.
4. Gather buyers to create an efficient platform for enterprise marketing: the exhibition will involve a wide range of buyers, industry dealers and agents, engineering units, etc.
5. Gathering elites to discuss new breakthroughs in industry development: peak forums, expert lectures and other activities will be held at the same time.
[PV Guangzhou 2023 Promotion]
1. The regional heads of the International Department of the Organizing Committee sent millions of tickets and electronic tickets to the world;
2. The organizing committee will share the domestic and foreign solar photovoltaic procurement resource base through five phases of over 2 million SMS invitations for buyers;
3. At the same time, the exhibition held several summit forums, seminars, new product launches, etc., attracting high-end professionals to participate;
4. The organizing committee will closely cooperate with more than 300 domestic and foreign media to conduct the whole process of tracking, reporting and promotion;
5. The organizing committee will cooperate with 100 global industry associations (schools), governments and other institutions to ensure the effect of enterprises' participation.
[PV Guangzhou 2023 Concurrent Activities]
2023 China Photovoltaic Industry Development Summit Forum
The 8th "Photovoltaic into Ten Thousand" Hundred Business Maker Exchange Conference and Outstanding Enterprise Award Ceremony
[Target audience]
◆ National solar photovoltaic related decision-making government departments, provincial and municipal development and reform commissions, scientific research institutions, associations, and energy decision-making institutions.
◆ Domestic and foreign photovoltaic product manufacturers, distribution agents, traders, venture capitalists, photovoltaic engineering companies, energy engineering companies.
◆ Electric power planning and research institutes (institutes), power plants (stations), power companies, power engineering companies, and electromechanical installation companies at home and abroad.
◆ Domestic and foreign military, maritime, national defense, communication application, aerospace, provincial and municipal transportation, municipal engineering agricultural departments (institutions).
◆ Domestic and foreign academies of construction science, urban construction planning and design institutes (institutes), real estate developers, architectural design consulting companies, and property companies.
◆ Various domestic and foreign solar photovoltaic product application institutions, solar energy industry bases, new energy training institutions, service companies, and media.
◆ It is estimated that there are professional purchasers from more than 100 countries and regions in Europe, America, East Asia, Southeast Asia, South Asia, Africa, the Middle East, etc.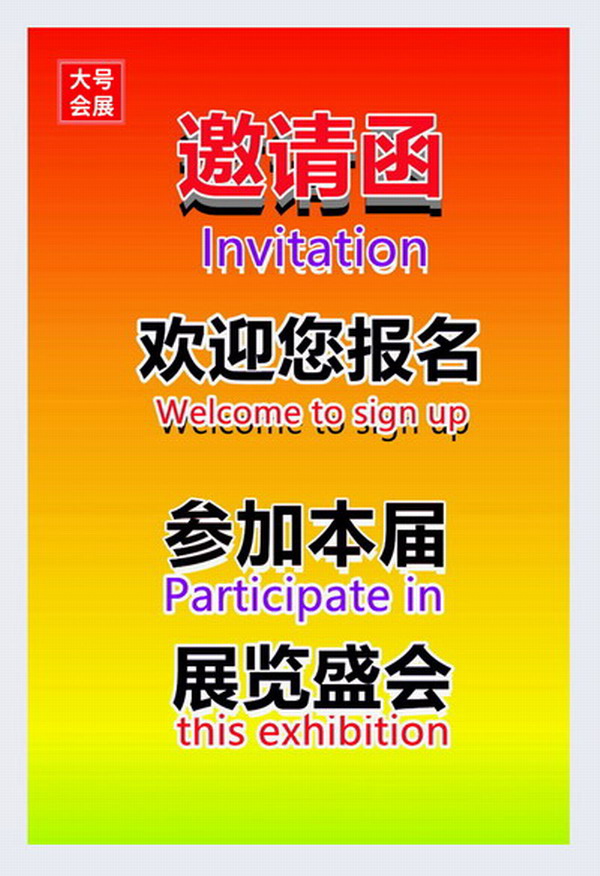 ◆ Production technology and research equipment:

PV cells: PV cell manufacturers, battery module manufacturers, and battery module installers;
Parts: battery, charger, controller, converter, recorder, inverter, monitor, support/tracking system, cable, etc;
PV raw materials: silicon material, silicon ingot/silicon block, silicon chip, packaging glass, packaging film, and other raw materials;
Photovoltaic projects and systems: mobile energy, off grid solar photovoltaic systems, photovoltaic system integration, solar photovoltaic energy storage technology equipment and systems, smart grid energy storage power station systems, solar air conditioning systems, rural photovoltaic power generation systems, solar energy detection and control systems, solar heating system projects, photovoltaic building integration technology, solar photovoltaic project process control, project management and software preparation systems.
◆ PV production equipment: silicon rod, silicon block and silicon ingot production equipment: a full set of production lines, ingot casting furnaces, crucibles, growth furnaces and other related equipment;
Silicon wafer production equipment: a full set of production lines, cutting equipment, cleaning equipment, testing equipment, and other related equipment;
Battery production equipment: production line, etching equipment, diffusion furnace, film coating equipment/deposition furnace, printing machine, tester and sorter; Battery panel/component production equipment: a full set of production lines, testing equipment, glass cleaning equipment, bonding/welding equipment, laminating equipment, etc; Thin film battery version
Production equipment: amorphous silicon battery, copper indium gallium selenide battery CIS/CIGS, cadmium tellurium thin film battery CdTe, dye sensitization, battery, DSSC, etc.
◆ Solar photovoltaic application products: solar street lamps, lawn lamps, garden lamps, beacon lamps, agricultural pest killing lamps, chargers, signal lamps, traffic warning lamps, solar information displays, power supply systems, mobile chargers, water pumps, solar household products and other solar products.
◆ Photothermal power generation system: trough type heat collection system, tower type heat collection system, disc type power generation system, Fresnel heat collection system, Stirling generator, heat collection pipe, steam turbine, energy storage materials, heat storage equipment, heat exchanger, heat transfer oil, transmission pipe, tracking control system, detection equipment, coating equipment, high-temperature pump valves, thermal insulation materials, various sensors, etc.
◆ [Energy storage application exhibition area]
Energy storage technology, equipment and materials, energy storage power plants and EPC projects, energy storage application products, energy storage system solutions, and energy storage accessories.
◆ [Energy storage system integration and operation and maintenance exhibition area]
Integrated photovoltaic energy storage products, systems and solutions, photovoltaic energy storage investment products, photovoltaic and energy storage related derivatives, etc.
Please contact the exhibition organizer for confirmation before participating in the exhibition.
Company:Shanghai Fanfei Exhibition Co., Ltd
Telephone:13262250859
Truename:Mr. Zheng
Mobile:13262250859
E-mail:2981793213@qq.com
QQ:2981793213
Address:Floor 1, No. 223, Jiangquan Road, Minhang District, Shanghai