2023 The 6th China (Beijing) National Defense Optical Communication Technology and Equipment Achievement Exhibition and Forum
Industry:

Communications / Electronics

Cycle:

Once a year

Time:

2023/05/23 - 05/25 (Tues To Thur Total 3 Days) Error Correction

Address:

Beijing China International Exhibition Center (Jing'anzhuang Museum) ChinaBeijingChaoyang District 6 North Third Ring East Rd, Chaoyang District, Beijing

Sponsor:

Organizing Committee of Beijing National Defense Optical Communication Technology and Equipment Achievement Exhibition and Forum

Organizer:

Organizing Committee of Beijing National Defense Optical Communication Technology and Equipment Achievement Exhibition and Forum

Co-organizer:

Organizing Committee of Beijing National Defense Optical Communication Technology and Equipment Achievement Exhibition and Forum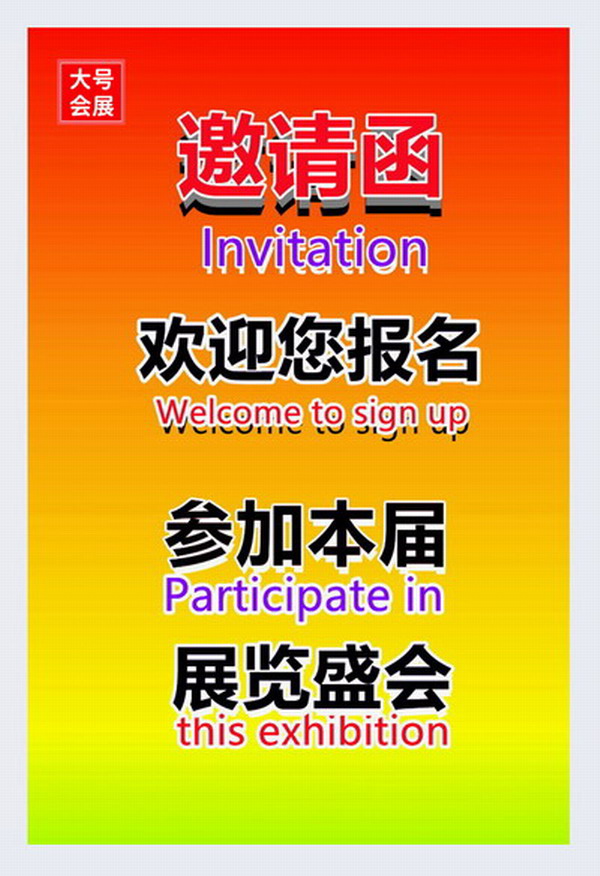 1、 Exhibition background

In today's world, the rapid development and wide application of science and technology are changing the human military struggle ideology. Information warfare has become the main mode of warfare in the future. Therefore, all parties are competing to develop high-tech related to information warfare. Optical communication is an important part of modern information technology.
Optical communication has been applied to tactical communication systems, local communication systems and aerial cabling, as well as information transmission and communication within military equipment and facilities such as aircraft, ships, radars, missiles and satellites. In modern war, information transmission system plays a key role. Optical communication used for military communication can expand the system capacity, improve the confidentiality of military communication, have strong anti-interference ability, and provide the ability to resist the enemy's destruction.
In order to promote the better development of the optical communication industry in the field of military equipment, under the guidance of the Equipment Development Department of the Central Military Commission and the State Administration of Science, Technology and Industry for National Defense, the China Association for Peaceful Use of Military Technology, the Chamber of Commerce for Science and Technology Equipment Industry of the All China Federation of Industry and Commerce, the Informatization Professional Committee of the China Association for Science and Technology for National Defense Beijing Qifa Exhibition Service Co., Ltd. has decided to jointly hold the "2023 Sixth China (Beijing) National Defense Optical Communication Technology and Equipment Achievement Exhibition and Forum" in Beijing, China International Exhibition Center, from May 23 to 25, 2023, in conjunction with relevant enterprises and institutions in six major military industries (nuclear, aviation, aerospace, shipbuilding, weapons, electronics).
The "2023 Beijing National Defense Optical Communication Achievements Exhibition" is a major achievement exhibition supported by the military and government departments based on the on-site demonstration of physical objects and business negotiations. It is highly concerned by today's government agencies, national defense, military industry, aviation, aerospace, weapons, ships, radar, electronics, 10 major military industry groups, scientific research institutes and other units. It is an optical fiber, optical cable, optical transmission, optical communication chips, materials, devices, modules, instruments, equipment The best platform for enterprises to promote to the military market.
2、 Last Review
The 5th Military Optical Fiber Communication Technology Summit Forum and Exhibition, sponsored by the China Association for Peaceful Use of Military Technology, the Chamber of Commerce for Science and Technology Equipment Industry of the All China Federation of Industry and Commerce, and the Informatization Special Committee of the China Association for Science and Technology for National Defense, and organized by Beijing Qifa Exhibition Service Co., Ltd., was held at the China International Exhibition Center from November 2 to 4, 2020. This exhibition is an industry brand event strongly supported by the Chinese military and government departments.
Nearly 200 manufacturers from 23 countries and regions, including the United States, the United Kingdom and Switzerland, participated in the exhibition, such as AVIC Optoelectronics, Mitsubishi Electric Co., Ltd Shenzhou Heima, Tianwei Telecom, Ailock, Nanjing Quanxin, Jingkai Communication, Huahuan Electronics, Xunlong Technology, Lingyun Optical Group, Junxintong, Keyikang Optoelectronics, Bigger Technology, etc. represent leading manufacturers in the industry. This exhibition is just like a big parade of China's high-tech optical fiber cable and optical communication enterprises. It shows China's high-tech optical fiber communication technology to the world, not only creating opportunities for enterprises, And won honor for our country.
The three-day exhibition attracted more than 18000 visitors, mainly from the heads of military enterprises and institutions, such as national defense, military industry, aviation, aerospace, weapons, ships, electronics, nuclear industry, military, government agencies, and universities and scientific research institutes within the national defense science and technology industry system. It also includes manufacturers, distributors, agents and system integrators in the information industry.
3、 Concurrent Forum
In addition to the regular "Beijing National Defense Optical Communication Technology and Application Development Forum", "Military Optoelectronic Integrated Chip Development Forum", "Military Space Optical Communication and Networking Technology Forum", "Military Space Laser Communication Technology Development Forum" and other forums.
The forum and seminar are intended to invite relevant leaders of national military industry, aviation, aerospace, weapons, ships, radar, electronics, nuclear industry, relevant experts and scholars of scientific research institutes, and relevant enterprise leaders to discuss, exchange and explain relevant policies on military photoelectric communication, optical fiber and cable, optical transmission and application hot issues.
Enterprises and public institutions can volunteer to apply for the forum to make a report (every 25 minutes, the reporter can sit on the rostrum and have dinner with guests). The charging standard for the forum speech is 20000 yuan per session. The topic and content of the report will be publicized free of charge in relevant professional magazines, websites, tickets, guest invitations and media, and published in the procurement manual.
1. Optical communication system equipment:
SDH optical transmission equipment, Ethernet equipment, optical connection equipment, broadband access (optical fiber access, integrated access); Multi service platform, data transfer equipment, optical amplifier, optical multiplexer, optical demultiplexer, optical transceiver (SDH, multi service optical transceiver, etc.); Video and audio optical transceiver, optical fiber transceiver, interface converter, protocol converter, mode converter, Fibre Channel card, digital video optical transceiver, ICT system equipment, IP Ethernet transmission products
2. Optical fiber cable/optical fiber sensing system:
Optical preform, single-mode optical fiber, multi-mode optical fiber, plastic optical fiber, erbium-doped optical fiber, ytterbium doped optical fiber, polarization maintaining optical fiber, radiation resistant optical fiber, high-temperature resistant optical fiber, bending resistant optical fiber, large core optical fiber, indoor optical cable, outdoor optical cable, submarine optical cable, optical cable splicing box, optical cable splicing box, optical cable splicing box, optical cable splicing box, distribution frame, optical fiber cold connector, coaxial connector and cable assembly, radio frequency connector and cable assembly Data cable, etc; Optical fiber current transformer, optical fiber perimeter security system, optical fiber hydrophone, optical fiber gyroscope, optical fiber hydraulic sensor, distributed optical fiber temperature sensor system, optical fiber gas sensor, optical fiber stress sensor, etc
3. Optical communication devices and modules:
Optical transmitting component, optical receiving component, optical transceiver component, optical transceiver integrated module, optical amplifier, optical pump laser, optical repeater, photonic integrated device, optical splitter module, optical wavelength division multiplexer, optical wavelength demultiplexer, optical add drop multiplexer, optical waveguide device, optical dispersion compensator, optical attenuator, optical fiber connector, optical isolator, optical coupler, optical splitter, optical circulator, wavelength converter Integrated optics, inserts, sleeves, spare parts, etc
4. Optical communication chips and materials:
DFB and EML chips, PIN and APD chips, high-speed modulator chips, tunable laser chips, VCSEL chips, pump laser chips, PLC, AWG, TIA, LD Driver, CDR chips, epitaxial chips, photoresists, lithographic plates, GaN materials, monocrystalline silicon, compound materials and crystals, etc
5. Optical communication test instruments:
Laser detector chip test system, insertion loss test system, optical time domain reflectometer OTDR, PON optical power meter, LIV test system, aging power supply, ellipsometer, spectrometer, bit error tester, eye graph, optical variable attenuator, optical fiber end detector, coupling test power supply, adjustable DC power supply, tension tester, optical power meter desktop, hand-held optical power meter, single/dual wavelength light source, DWDM light source, etc
6. Production system equipment:
Chip epitaxy equipment, chip cleavage machine, chip mounter, cleaning machine, dicing machine, X-RAY, semiconductor equipment, semiconductor packaging and testing, LD automatic eutectic machine, PD automatic eutectic machine, automatic wire bonding machine, wire bonding machine, centrifugal defoaming machine, automatic coupling platform, capping machine, feeding and unloading machine, helium mass spectrometer leak detector, vacuum drying oven, parallel sealing welder, high and low temperature circulation box, high temperature aging box, cold and hot shock test box Salt spray testing machine, etc
7. Wireless communication:
Small base station, base station antenna, RF device, RF module, RF filter, RF power amplifier, RF switch, high-frequency semiconductor, PCB high-frequency copper clad plate, microwave dielectric ceramics, EMC electromagnetic shielding materials, LCP circuit board, MPI circuit board, mobile terminal equipment, FSO equipment, etc
Please contact the exhibition organizer for confirmation before participating in the exhibition.
Company:Organizing Committee of Beijing National Defense Optical Communication Technology and Equipment Achievement Exhibition and Forum
Truename:Zhang Bao
Mobile:15773160009
Address:6 North Third Ring East Rd, Chaoyang District, Beijing