2023 Beijing International Heat Exchanger and Heat Transfer Technology Exhibition will be held on May 27
Industry:

Communications / Electronics

Time:

2023/07/13 - 07/15 (Thur To Sat Total 3 Days) Error Correction

Address:

Beijing Beijing Yichuang International Convention and Exhibition Center ChinaBeijingDaxing District 6 Rongchang East St, Yizhuang, Daxing District, Beijing

Sponsor:

2023 China (Beijing) International Heat Exchanger and Heat Transfer Technology Exhibition - Organizing Committee

Organizer:

2023 China (Beijing) International Heat Exchanger and Heat Transfer Technology Exhibition - Organizing Committee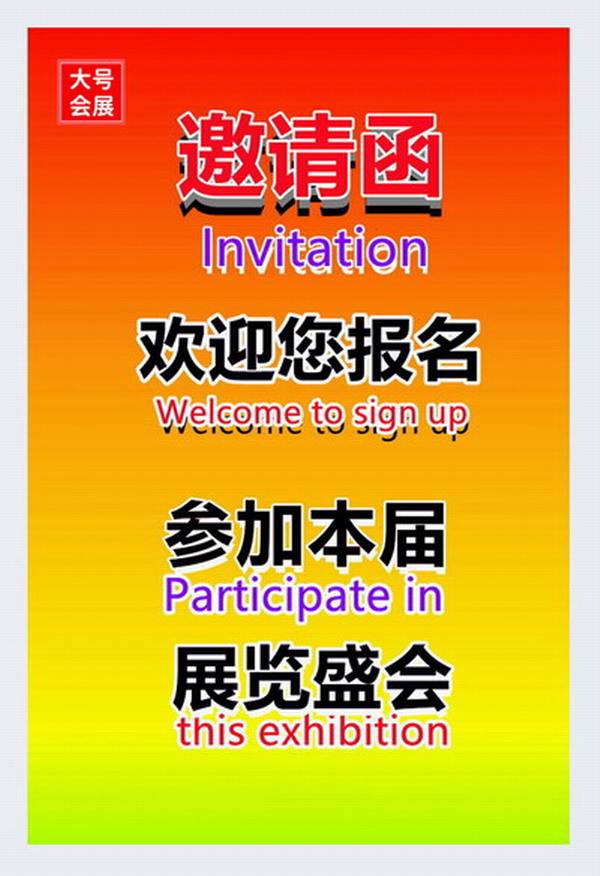 2023 Beijing International Heat Exchanger and Heat Transfer Technology Exhibition will be held on May 27

2023 China (Beijing) International Heat Exchanger and Heat Transfer Technology Exhibition
Concurrently held: China Heat Exchange Equipment Industry Development Forum and China International Low Carbon Industry Expo
Date: May 27-29, 2023
Venue: Beijing Yichuang International Convention and Exhibition Center
◆ Exhibition information
Exhibition date: May 27-29, 2023
Exhibition period: once a year
Venue: Beijing Yichuang International Convention and Exhibition Center
Exhibition scale: 30000 square meters, 58612 person times
◆ Exhibition background
In recent years, the domestic heat exchange equipment industry has made remarkable achievements in the research of energy conservation and efficiency enhancement, improving heat transfer efficiency, reducing heat transfer area, reducing pressure drop, and improving heat intensity of devices. Based on the steady growth of demand for heat exchangers in food, pharmaceutical, petroleum, chemical, environmental protection, power, metallurgy, shipbuilding, machinery, urban heating and other industries, China's heat exchanger industry will maintain a steady growth in the future. It is estimated that by 2022, China's heat exchanger industry will maintain an average annual growth rate of 18-23%. To promote the development of the heat exchanger industry, The exhibition will focus on the development trend of heat exchange equipment industry, market promotion strategies, product marketing and technology development and other important issues to communicate, so as to establish the brand awareness of products for heat exchange equipment manufacturers, strengthen extensive exchanges and cooperation between enterprises, enhance the competitiveness in the international market, and provide a trade platform for information dissemination, technical exchanges, and business negotiations.
2023 China (Beijing) International Heat Exchanger and Heat Transfer Technology Exhibition is a special exhibition area of China International Low Carbon Industry Expo. With the support of all units, it will be held in Beijing Yichuang International Convention and Exhibition Center on May 27-29, 2023. The exhibition will further expand the upstream and downstream industrial chain of heat exchange equipment industry, focus on displaying new technologies, new equipment and new products in the field of heat exchange equipment industry at home and abroad, and gather the global technology industry giants and innovative energy, Analyze the trend pulse, deeply discuss the future technology, innovative application and market development opportunities.
At the same time, a series of forward-looking, practical and guiding technical exchanges, new product launches and other technical seminars and activities will be held, and domestic and foreign experts and representatives will be invited to interact and exchange, discuss the development trend of the industry, and share their experience and achievements.
◆ Review of the last session
The famous brands on the last exhibition included Jinghai Heat Exchange, Alfa Laval, Spike, Aipur, Jiangsu Bandrui, Longhua Heat Transfer, Yinlun Machinery, Lanke Hi Tech, Zhenghang Power, Lida Steel Pipe, Shandong Hongji, Zhejiang Huatian, Shanghai Shuangmu, Jiangsu Jianzhong, Wuxi Tengyue, Hubei Difeng, Lanzhou Lanshi, Qingdao Kangjinghui, Shanghai Plate Exchange, No.1 Steel Group, Lanshi Heat Exchange, Siping Juyuan Hanyang, Shanghai Hengauda, Keluowen Shanghai Universal, Guangzhou Senke, Yongye Steel Pipe, Gongtong Pipe, Shangshang Stainless Steel Pipe, etc; A total of 58,612 visitors were attracted. During the same period, there were 68 China Heat Exchange Equipment Industry Development Forums. The successful holding of the exhibition was highly recognized by relevant competent departments. It provides a powerful communication platform integrating image display, brand promotion and marketing for the global heat exchange equipment industry, and is a win-win event for suppliers and buyers.
Heat exchange equipment: plate heat exchanger, shell and tube heat exchanger, flue gas heat exchanger, flue gas whitening equipment, fin heat exchanger, powder flow heat exchanger, screw heat exchanger, corrugated pipe heat exchanger, graphite heat exchanger, ceramic heat exchanger, high efficiency heat exchanger, PFA heat exchanger (fluoroplastic heat exchanger), titanium heat exchanger, Hastelloy heat exchanger, zirconium tube heat exchanger, PTEF polytetrafluoroethylene heat exchanger, heat exchange unit, fresh air exchanger Air heat exchanger, positive displacement heat exchanger, coil heat exchanger, metal fin radiator, heat exchanger, fluoroplastic lined container, radiator, warm air heat exchanger, HVAC equipment, water-cooled radiator, heater, waste heat recovery device, surface cooler, cooler, condenser, industrial air cooler, condensing unit, non-standard heat exchanger, refrigeration equipment, boiler flue gas condensate recovery device, reboiler, evaporator, water supply equipment, etc;
Relevant accessories: laser welded heat transfer plate, stainless steel heat exchange tube, heat exchange plate, stainless steel welded tube, titanium tube, titanium plate, heat sink tube, titanium coil, elbow, bimetal aluminum rolled fin tube, copper tube, spiral wound fin tube, copper tube aluminum sleeve, steel tube string, gasket, seal, fastening bolt, step pad, stop pad, lock, guide, thickened nut, functional surface anti-corrosion, coating, insulation sleeve, etc;
Production and processing equipment: heat exchanger welding technology and equipment, tube expander, heat exchanger mould, various cleaning and testing equipment, processing and manufacturing technology, pipe tools, pipe bender, pipe end machine, temperature control machinery, burner, industrial kiln, electric furnace, analysis, testing and monitoring equipment, etc.
Please contact the exhibition organizer for confirmation before participating in the exhibition.
Telephone:15000668073
Truename:Mr. Zhao
Mobile:15000668073
Address:6 Rongchang East St, Yizhuang, Daxing District, Beijing